Orlando Photographer and Videographer!
One of 50,000! I want to be able to provide the finest fashion, editorial, and beauty photography experience each and every single outing!
NOTE:
I DO NOT
pay models! I repeat!
I DO NOT
pay models!
I shoot paid assignments only now. Shot too many models for TFP and they have done nothing with the images. I will do limited test photo shoots with agency models and talent, models who fit the agency standard, or if I have a personal project that, I want to photograph. Maybe I have some free time and just want to shoot. You never know until you contact me and ask! Otherwise, here is my
Orlando Modeling Portfolio Photography Rates
.
Women:
Female models must be 5'6″ +, with reasonable exceptions.
Men:
Male models must be 5'11″ to 6'1″ in height, with reasonable exceptions
Recent casting pictures are
required
. Photos that you submit to agencies. Such as headshots and full body photos taken within the last month.
Photo Shoot Ideas
MM List:
http://www.modelmayhem.com/list/360052
Pinterest List:
http://pinterest.com/thelbsta/fashion-m … spiration/
Print Work:
My first ever magazine placement!
Model:
IRIS
Wardrobe:
Yanick Victor
MUA:
Visionary Style
Hair:
Petrona Ramsay
Video Production:
Fashion Photo Shoot - Behind The Scenes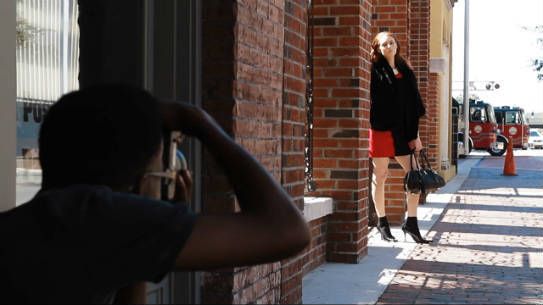 Clorissa Wright
,
Ashlee Radka
,
Nigel Elliott
,
Tina Roberts
The Web Sites:
Lasting Blueprint Productions (Orlando Video Production Company Website)
Leon Bailey Official Website
Facebook
Google +
LinkedIn
Pinterest
Instagram
Twitter
Vimeo
YouTube
Flickr