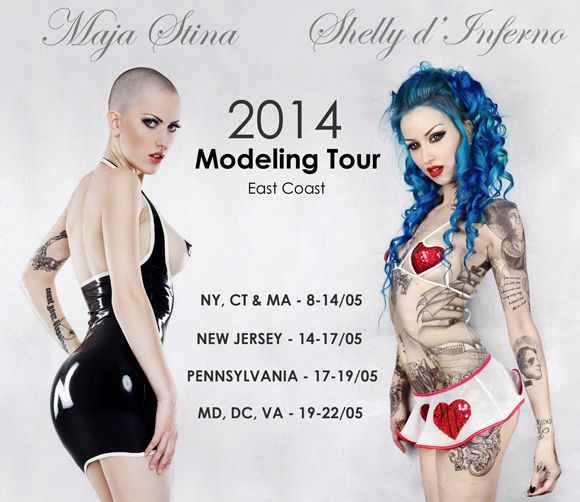 Want to see me modelling? Check this out!
http://youtu.be/Nl3e6Aw9I-w
I am a professional model, makeup artist and latex clothing designer based in the East of England, just an hour away from London. I am available to travel, provided expenses are paid (inside and out of the UK). I am available for fine art nude, as well as fashion, beauty, fetish, erotic, life classes, etc. If you have any queries, please do ask!
I'm versatile and creative, so if you have an idea you feel needs bringing to life, feel free to get in touch to discuss a shoot! I also take direction well, yet find that I need little direction when it comes to posing as I offer a wide range of poses and know what works well for my body. But I am very happy to pose to your specific requirements, if you know exactly what you want!
I own an extensive wardrobe consisting of lingerie, latex, corsets, dresses and some casual outfits. I also have quite a selection of shoes.
I am able to do my own makeup and am an experienced makeup artist. However, if you wish to hire an artist to do my makeup, that is also fine by me.
Any questions? Please don't hesitate to get in contact.
Booking Information
If you wish to book a shoot with me, please get in touch detailing the location, duration, compensation and theme(s) for the shoot. I am no longer taking on any TF work (other than for guaranteed publication) but may consider part paid shoots for the right project! My rates include me arriving with my hair and makeup professionally done to your specific requirements.
Other Information
• I have a shaved head. If you have a request for how short you require it to be, please let me know at least 48 hours before the shoot.
• My name is pronounced "Mya", by the way!
• I won't shoot in any animal products, but love to shoot with live animals - please ask if you are unsure. THIS INCLUDES FEATHERS, LEATHER, IVORY, ETC. I know that, to most of you, that may seem obvious but I have had many, many people purchase things for me to model that have things such as feathers on them, which isn't fair to announce in the moment that you bought it specifically for our shoot.
Please be mindful when making wardrobe choices! Some false eyelashes are made from feathers, even!
• I also have a lot of my left leg & arm tattooed(though nothing above my Jim Morrison portrait).
• I am cis-female (I get asked a lot).
• If you want me to travel to you for a shoot, please leave me a tag and I will message you when I am in your neck of the woods!
My Pages
Website
|
MySpace
|
Twitter
|
Tumblr
|
Burning Violet Clothing Design