Thanks for stopping by!! I have been into photography most of my life. My first camera was an Argus 35mm RangeFinder. Still in working condition.
Please NO DRIVE BY FRIENDS REQUESTS!!!!
In high school, I was the go to guy for pics. Spent hours in the lab. D76 or Fix sound familiar to anyone??
Most consider me an outgoing person. I like having fun with my last name!! (P. S. Pluto is not "officially a planet any more. Neptune is now the "official" last planet of the solar system!!
I have worked for Olan Mills, and LifeTouch.
I DO NOT WORK WITH MALE MODELS. PLEASE NO FRIEND REQUESTS FROM MALE MODELS!!!!
Live Long and Prosper,Earthlings!!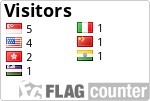 Model Not on MM
Model Not on MM
Model Not on MM
Aria Rayne
www.modelmayhem.com/3019853
Autumn
www.modelmayhem.com/776571
Anastasia Wolff
www.modelmayhem.com/1699504
Model not on MM
Model Not on M
Audra Welsch
www.modelmayhem.com/2526285
Sapphire22
www.modelmayhem.com/2782982
Victoria Rose
www.modelmayhem.com/2729639