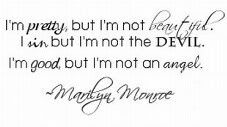 ** I've worked with more than once
Photographers I've worked with...
**Will Stotler MM# 1338163
DScans Photography MM#21245
**Andrew Black Photography MM#342839
**Kim's Photography MM#1653897
James Jollay Photography MM#1054838
**Shawn Saylor MM#51683
DragonInk Images MM#1311129
**Candy B Photography MM#1132777
**T Weber Photography MM#1094433
Relentless Photography MM#795075
Mark Photography MM#1914716
Michael S Photography MM#1264235
CPhoto MM#725812
Ken Nocross MM#54061
Robert Mitchell MM#1616421
**Meyedigital MM#758785
Artistic Imagery MM#1553275
Michael Donlin MM#1345254
Flick Photo MM#1475988
Varga Photography MM#127965
David Del Images
Michael Enoches Photography
Photogs Not On MM
Kennemore Photography
George Rivera Photography
Porcelain Monkey
Faith Bell Photography
Rich Gademan
J Beccarelli Photography
Models I've Worked With.....
J. Michael Kent
Make up artists I've worked with...
**Liz Martin MM#1327483
Making Faces Pro MM#853658
Shawnnah Jade
Fallon
Body Painters I've worked with...
Guerline Feguiere MM#1054892
Magazines I'm in...
Retro Lovely Issue #3 Corkboard Section
Alt Noir Magazine Special Edition #2
Senza Respiro Magazine Issue #2
Senza Respiro Magazine Love Is Eternal Edition
Vintage Kittens Magazine May 2011 Issue
The Petite Alternative Magazine Fetish Issue
Senza Respiro Magazine Dark Themed Special Issue
Cheesecake Pinup Magazine Issue #1
Pinup Perfection Magazine Halloween Issue 2011
Cheesecake Pinup Magazine Halloween Issue 2011
Poetic Pinup Review February 2012
Retro Lovely Taboo Issue #3
Outlaw Kittens Magazine Issue #1 Cover January 2012
Scarlett's Secrets Christmas Issue
Delicious Dolls Magazine Winter Issue
Curvalicious Living Magazine Pin Up Edition December 2011
Pin Up Perfection Issue #9
Scarlett's Secrets Glitz & Glam Issue
Pin Up Perfection Magazine Patriotic Issue
Pin Up Perfection Magazine Issue 11
Drive In Magazine Forbidden Issue
Scarlett's Secrets Midsummer Nights Dream Issue
Retro Lovely's Starmaker 3 Issue
Scarlett's Secrets Bathing Beauties Issue
America Classic Pin Up Magazine
Parfait Magazine Jan Issue 2013
Pin Up Perfection Magazine Issue #12
Riot Vixen Magazine June 2013
Peepshow Magazine May 2013
Books I'm in...
Garage Dolls-coming soon
Pin Up Dolls- 2011 Photo Collection Volume #3
Pin Ups for Felines 2012
pin up peepshow magazine june 2013
riot vixen magazine june 2013
classy keen military issue
classy keen hot rod issue
Calanders....
Candy B's Candy Girls 2012 Calander Miss January!
Liberty Calanders *Upcoming*
Ak Black Photography Calander *Upcoming*
Candy B's Candy Girls Pin Up/Hotrod calander 2013
Untamed Photography's Hotrod/Pin Up Calander 2013
Featured Photos/Featured on...
Pinuplifestyle.com
Photo caption: OOppps! by: Lynn Montone
www.pinuplifestyle.com/photo/photo/listFeatured
Fashion Shows:
Victorious Fashions Mother's Day Show and Brunch 5/7/2011
Work Shops & Events:
Unique Photo Pin Up Workshop 6/5/2011
Lambert Castle Workshop 7/30/2011
Guest Bartending Pin Ups & Pints Event 9/15/2011
Halloween Pin Ups & 1 Year Anniversary Party Event 8 East 10/28/2011
Christmas Edition Pin Ups & Pints 12/15/2011
Written about on...
Vintage Sleaze Blog Spot
www.vintagesleaze.blogspot.com/2011/04/ … pinup.html
Chronicles of a Sweet Tooth's Blog Spot
www.chroniclesofasweettooth.blogspot.com
Nov. 30, 2011
http://www.myfavoritepinups.com/item/hello-lynn-montone
http://www.fixemagazine.com/post.php?postid=3121
Promotional...
Logo Girl of the Week for Pin Up Fashions
Model for Pin Ups & Pints events at 8 East Bar/Restaurant
www.8eastbar.com