Thank you in advance for visiting
www.anzhelikamodel.com
Other links:
http://www.onemodelplace.com/profile/lika-2
http://intermodels.com.ua/flash/#/main/
http://www.ultramodels.ru/
https://fetlife.com/users/1274902
http://modeldesire.com/profile/anzhelika
CALL ME LIKA. (LEE ka) Russian: Анжелика Якименкo Short for AN_ZHEL_EE_KA Anzhelika. Im Ukrainian/Russian. The name is French. I dont speak French, but I do speak Prada and Hermes, which is why Im here. If its too confusing, call me Angel. You may communicate with me in English, Russian, Ukrainian, Polish, or Spanish(still learning this one). Im a mover and a shaker, always organizing, networking, forging new alliances, and creating new grandiose plans. So if you have an idea that I can contribute to, talk to me. If its crazy or dangerous, I'll probably like it.
Top reasons to hire me:
1) I look pretty good naked
I like to be nude in public, too. My "kink zone" is a little larger than most
2) I can still do fitness modeling and got great abs
3) I have near perfect skin and no stretch marks or cellulite at all.
4) I was a gymnast, but grew too tall, so Im bendy-flexy
5) I can swear in 8 different languages.
6) I won a crab-leg eating contest once.
7) I like expensive shoes and I still owe $11,000 at Nordstrom
8) I'm always easy to communicate with, and I HATE BEING LATE!
9) Experience counts! 11 years magazines to billboards in Europe, Asia, Africa, and USA
10) My husband thinks Im perfect in every way - just a casual endorsement.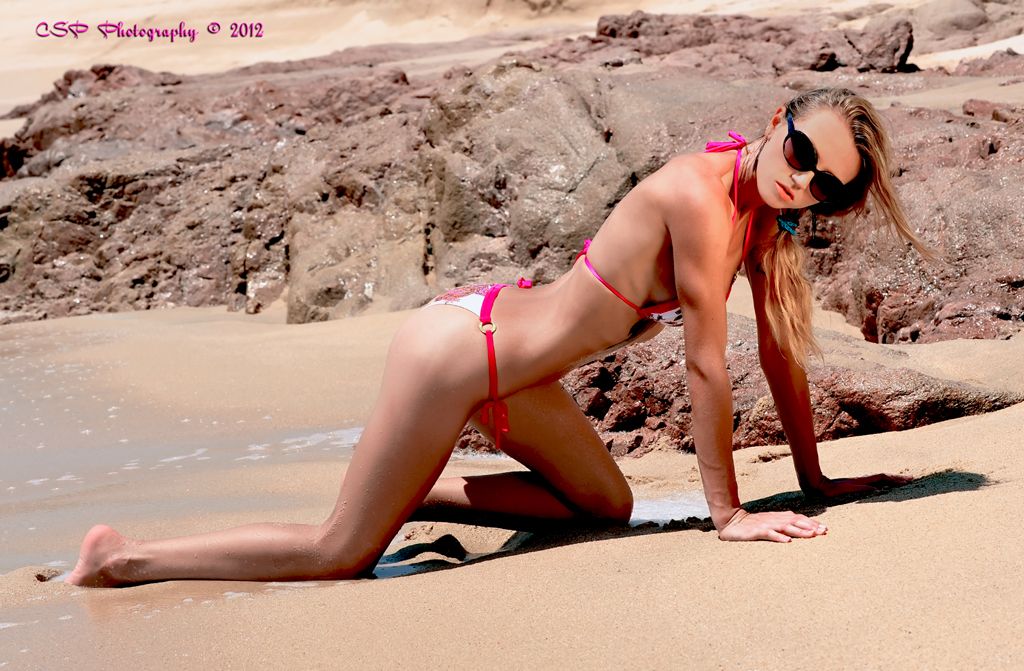 I have 10+ years experience, in Europe and USA, which I guess doesnt really make me an expert, just....persistent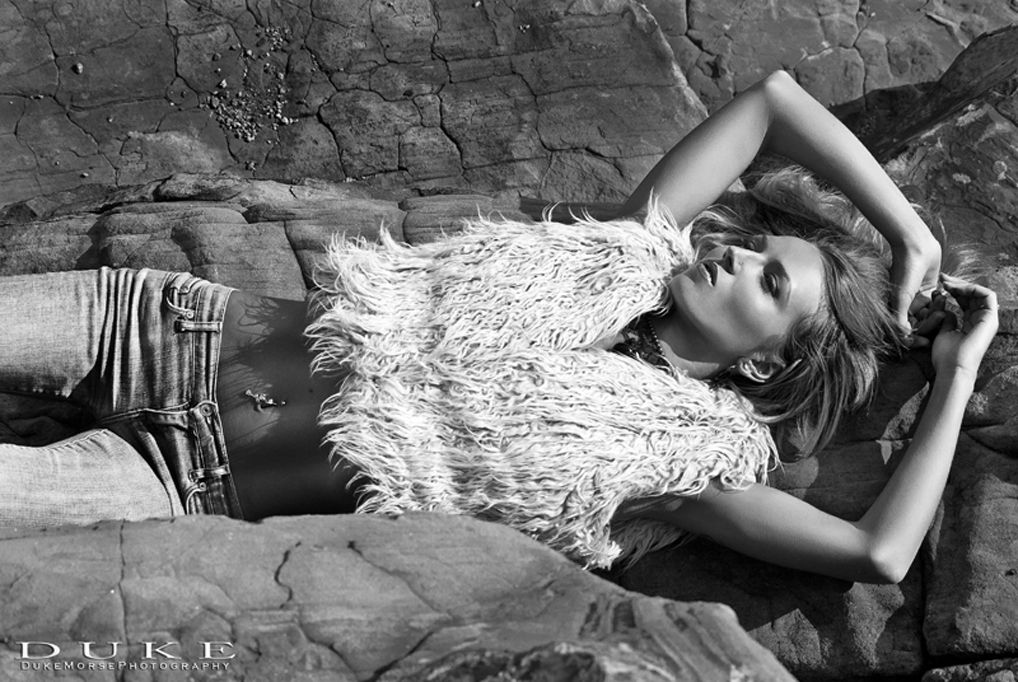 I love people. Im a "people-person". Doubtless, relationships are the most important things we have in this industry. I like to work with good, honest, hard-working, no-drama people and try to surround myself with as many of them as possible. Real friends aren't just on FB. Just because you know a person's first name doesnt make him/her your friend.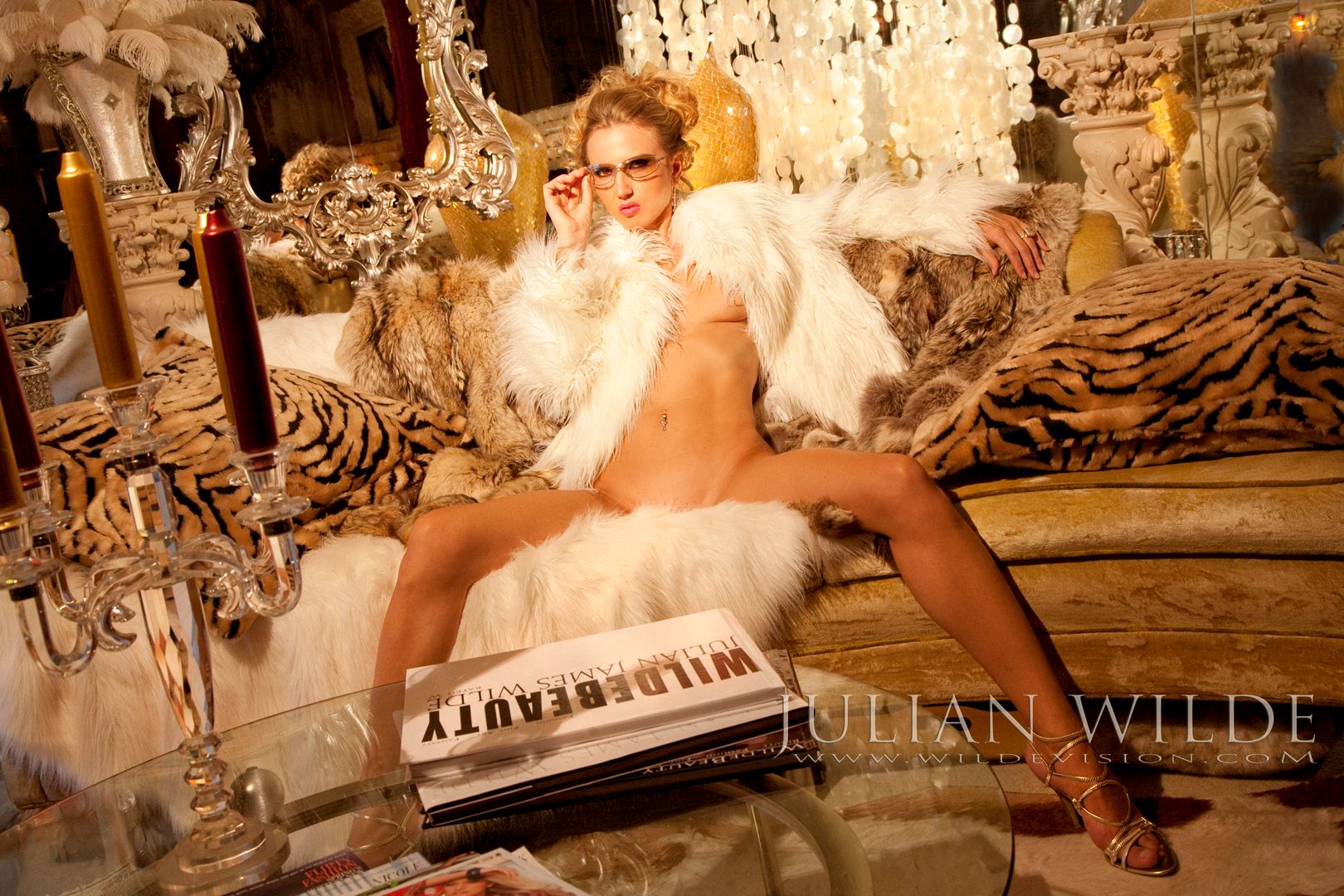 Yes, my career began in gymnastics as a pre-teen in Russia. I LOVE those bendy-flexy poses, even though I cant do them like I used to. Im a lifetime yoga addict, and I LOVE ballet.
I have absolutely NO stretch marks and near perfect skin.
I am a proud professional member of The Model Alliance and I invite other models to elevate the standards of our industry, personally and professionally. Check out
http://modelalliance.org/models-bill-of-rights
By the way...check out:
https://vimeo.com/44363796.
Video by Joseph James Artography
or this video by Chauncey Roshea Media:
http://vimeo.com/47907373
Maybe this one, by DJ Sasha Dith:
http://www.youtube.com/watch?v=VReZjx5jngI
Or this one by Holly Randall:
http://www.hollyrandall.com/free2/tour/ … helika.php
NC
+++++++++ 2013 +++++++++
Jan 6 Charlotte, NC
Jan 7-10 Myrtle Beach, SC
11-16 Los Angeles, CA
Jan 16-19 AVN AWARDS LAS VEGAS
http://avnawards.avn.com/
20-25 Los Angeles, CA
Jan 26 Meetup at The Beer Company, San Diego
http://www.meetup.com/San-Diego-Nude-Fi … /87468292/
24-28 San Diego, CA
29 Los Angeles, CA
Jan 30-Feb 4 San Francisco, CA
San Francisco:
http://www.meetup.com/Glamour-and-Fine-
… otography/
Feb 6 Baltimore, MD
Feb 7-9 NYC Fashion Week
http://www.mbfashionweek.com/photos_and_videos
Feb 11 Key West, FL
12-16 Honduras-Guatamala
17-18 Tampa, FL
19 Sarasota/Cape Coral FL
20-22 Orlando, FL
23 Jacksonville, FL
24 Savannah, GA
Myrtle Beach, SC
Mar 6-10 Miami/Ft Lauderdale, FL
12 Houston, TX
Mar 13-17 Dallas, TX
Mar 17-21 Austin, TX
22-23 San Antonio, TX
Mar 24-25 Oklahoma City, OK
26-27 Wichita, KS
28 Omaha, NE
29-31 Kansas City, MO
April 1-2 Saint Louis, MO
April 3-4 Rock Hill, SC - Charlotte, NC
April 6 ...back to EUROPE...
April 8-9 Kiev, Ukraine
April 12-15 Donetsk/Mariupol, Ukraine
April 18 Minsk, Belarus
April 17-25 Prague, Czech Republic
(booking now Prague, Lviv, Kiev, Odecca, Donetsk,
Munich, Moscow, Latvia, Lithuania)
May 12 Washington, DC
May 14-17 Salt Lake City, UT
18-19 Cheyenne WY - Ft Collins, CO
20-22 Denver, CO
22-24 Albuquerque - Santa Fe, NM
25-28 Phoenix, AZ
Jun 12-13 NYC
14 Poughkeepsie, NY
Jun 15-17 Rochester, NY
18 Buffalo, NY
19-24 Toronto - Ottawa
28 Cincinnati, OH
Jul 1-7 Memphis - Nashville, TN
Jul 8 Knoxville, TN
9-11 Atlanta, GA
July 25-28 San Francisco
29-31 Portland, OR
Aug 1-6 Seattle-Tacoma, WA
Aug 15-18 Tampa, FL FETISH CON
http://fetishcon.com/main.php
23-26 NINPAR (Darlington, MD)
***book now***
**Attention Male models, Mayhem is not a dating site. I hate to even HAVE to put this in my profile but it's seriously got out of hand lately. I am not interested in "hooking up" with you when I'm in your town. I am married. I have a degree in engineering, but this is my job. Sometimes I do erotic stills and video, but please do not interpret that as anything other than my chosen profession. Thanks. **
Model Mayhem is designed as a networking tool for professionals...lets use it as such. Let's talk. Now a short little sermon: Im a huge believer in helping each other; I mean models, photographers, stylists, veterans, and those just starting out who may have the drive and courage it takes to succeed in our industry. This is a challenging industry, but a rewarding one for those who work hard. I am constantly honing my skills as a model. If you know something I dont, tell me. If I have a contact you need, I will share. Helping a colleague is ALWAYS profitable in every sense, both professionally and bottom line.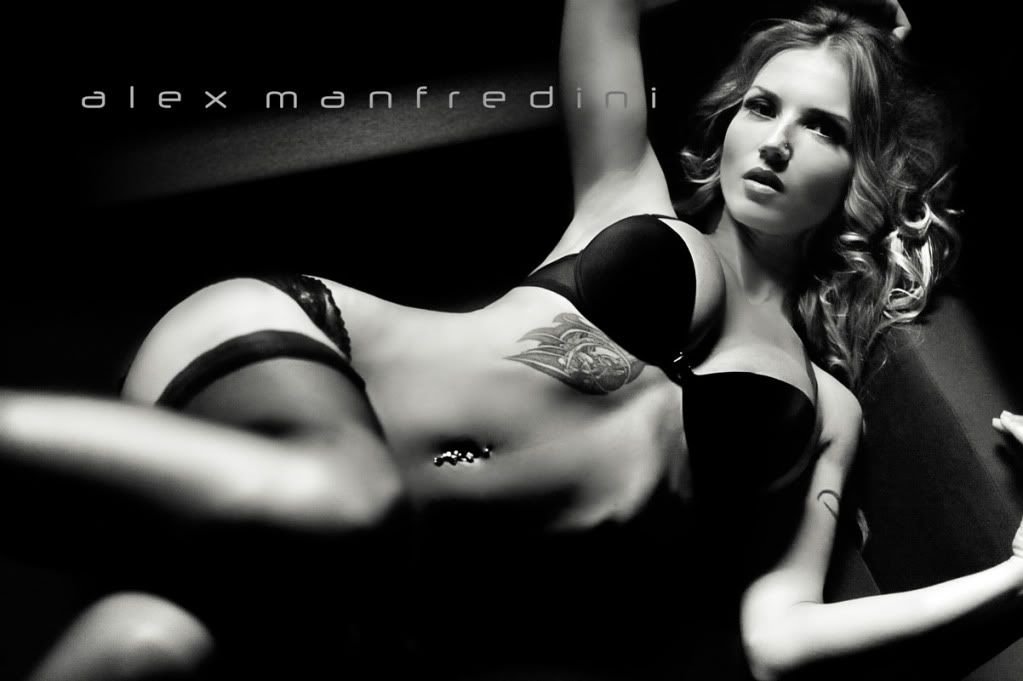 Im travelling 200+ days per year now...If you need a little "Lika" in your project, you can get it here.
Sometimes I think Im the hardest-working model anywhere! I have flown to/from texas 3x in one week! I am always networking and organizing, always on the move. If you send me a message, you will get a reply...QUICKLY. dont ask if you dont expect a reply.
I am a full-time travelling model, travelling approx. 200 days per year. If you think I wont fly, train, drive....try me. Im always going...by plane, boat, car, bus, feet...even in my mind.
JUST FOR FUN.....check out:
http://www.boobpedia.com/butler/index.p … edirect=no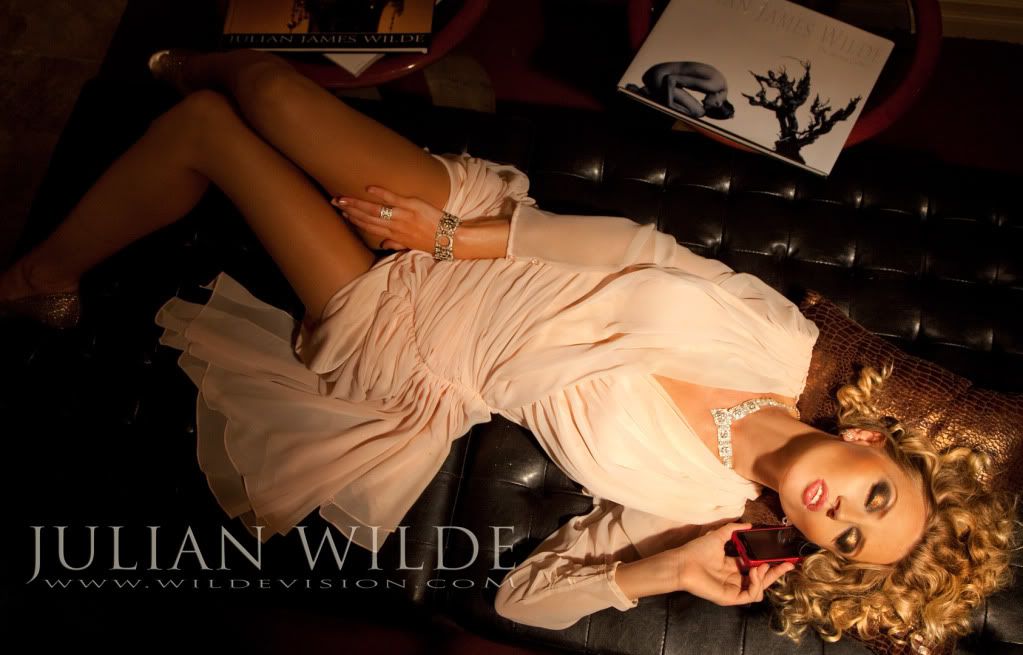 I am new to USA, born and educated in Ukraine, raised in Russia, just moved here to USA in Oktober 2009. I am very experienced in Europe, but mostly fashion and runway. I speak English, Russian, Ukrainian, and I'm currently learning Spanish(I'd rather be smart than beautiful anyday). I have a diverse look, eastern European accent, and a large experience in modelling swimsuits, fashion, and lingerie.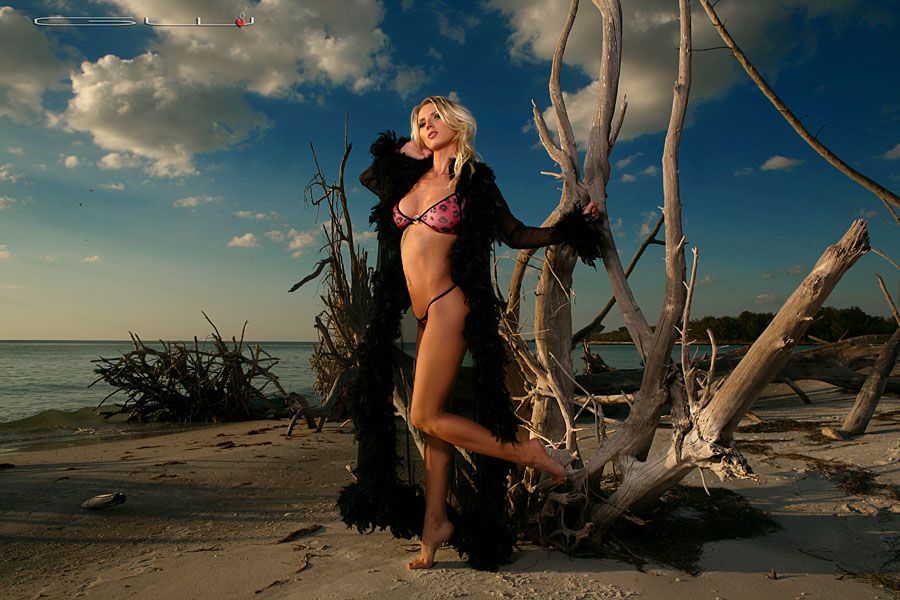 I LOVE SWIMSUITS, LINGERIE, BOUDOIR!!! I love fine art photography, bodyscapes, erotic photography, and figure study. I've learned that nudes can be much more classy than clothed images.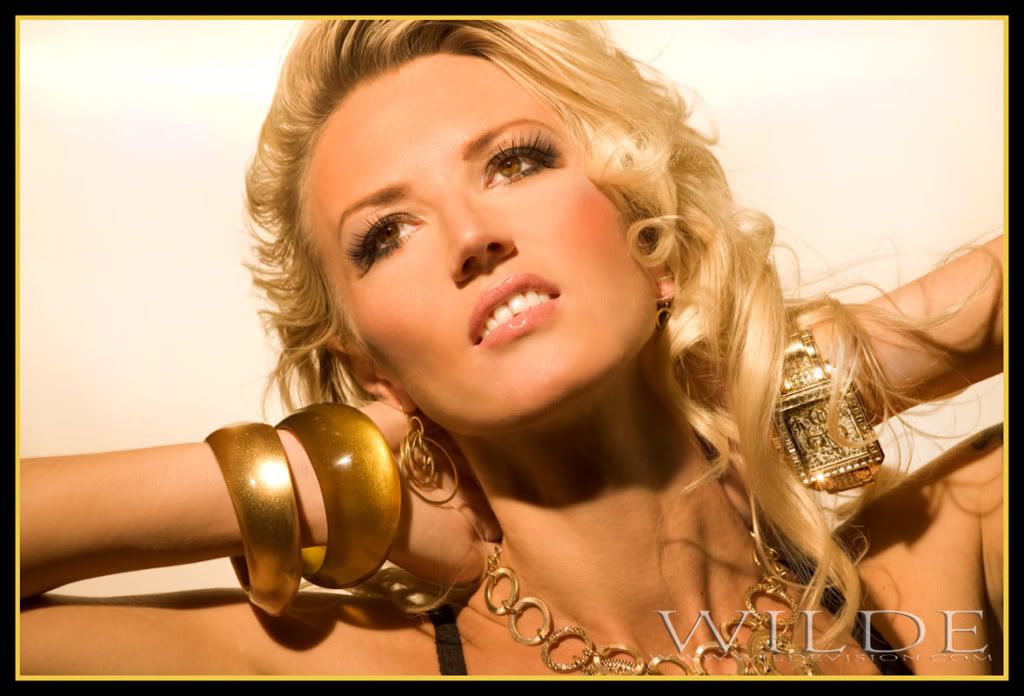 TFP= Time for payment. Guys, before you contact me for a TF-job, please remember, (a) This is my job. This is how I make a living. And (b) I have an almost orgasmic addiction to expensive shoes. SO IF I do a TF/testing with you, its because we're friends, or you're just AWESOME at your job.
Who needs clothes if you got these shoes? Nordstrom $1195.00 Baby! LOVE EM!
By the way....I'm a model, not an actress. So video may not be my forte! And I do have that thick Russian accent, sorry. I'm working on it!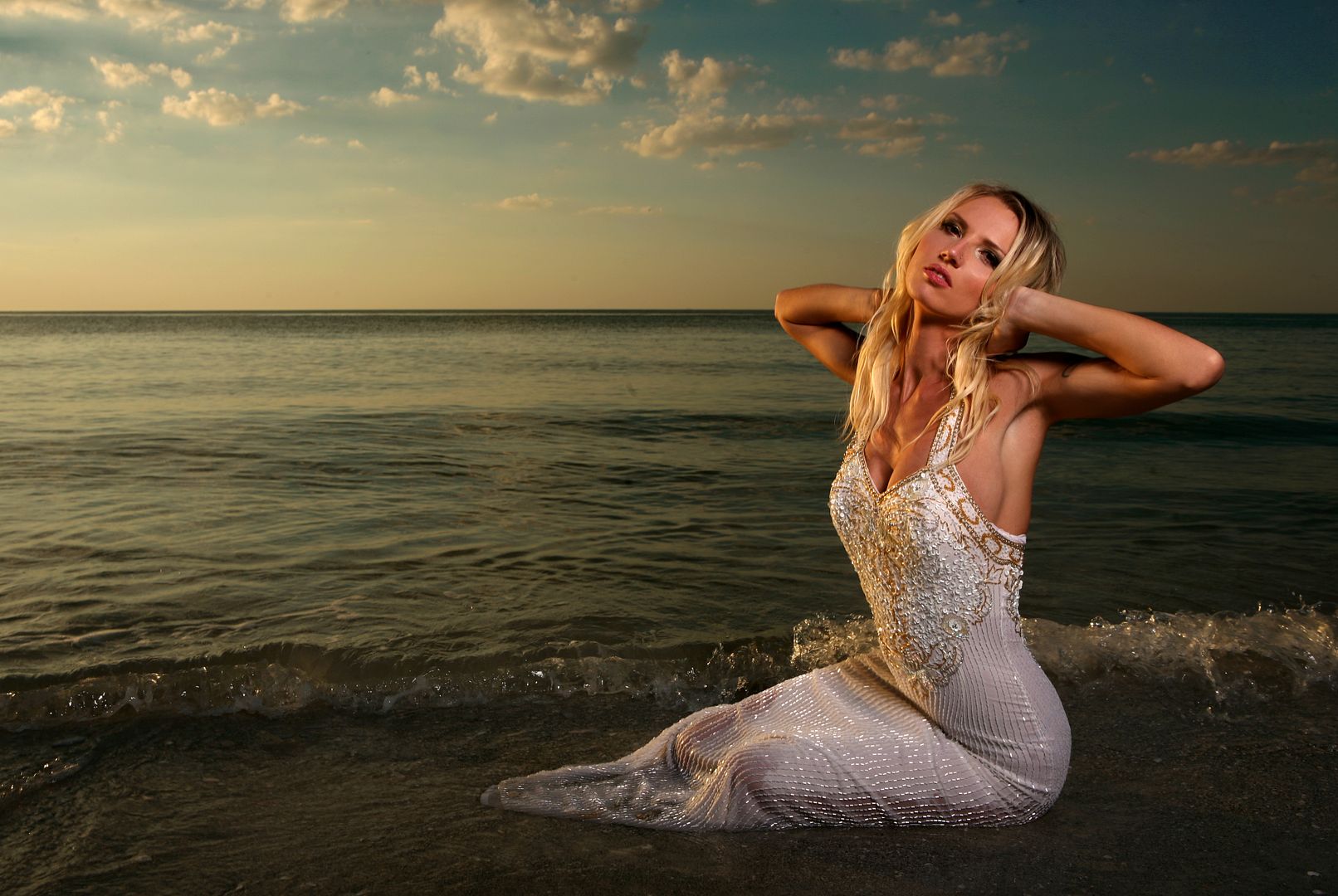 I have had photoshoots on 4 different continents. But my goal is to shoot in all 50 states. So Im not afraid of travelling....call me!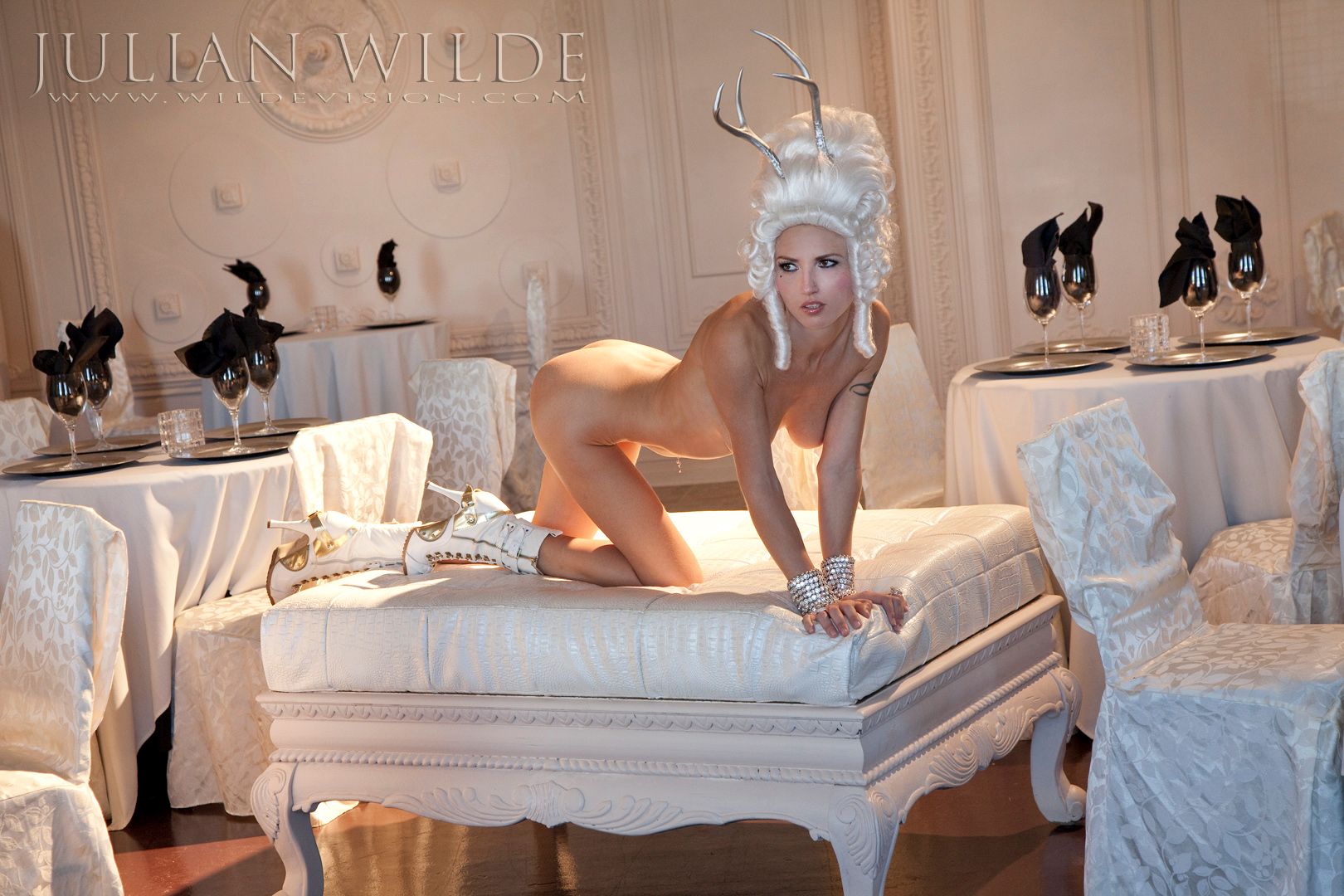 Remember...My background in Europe was in fashion. So Im ALWAYS on the prowl for new fresh bold designers! Lets talk! You want to see a girl beg? Show me some nice latex fashion. Or leather! I also love vintage lace and flapper stuff.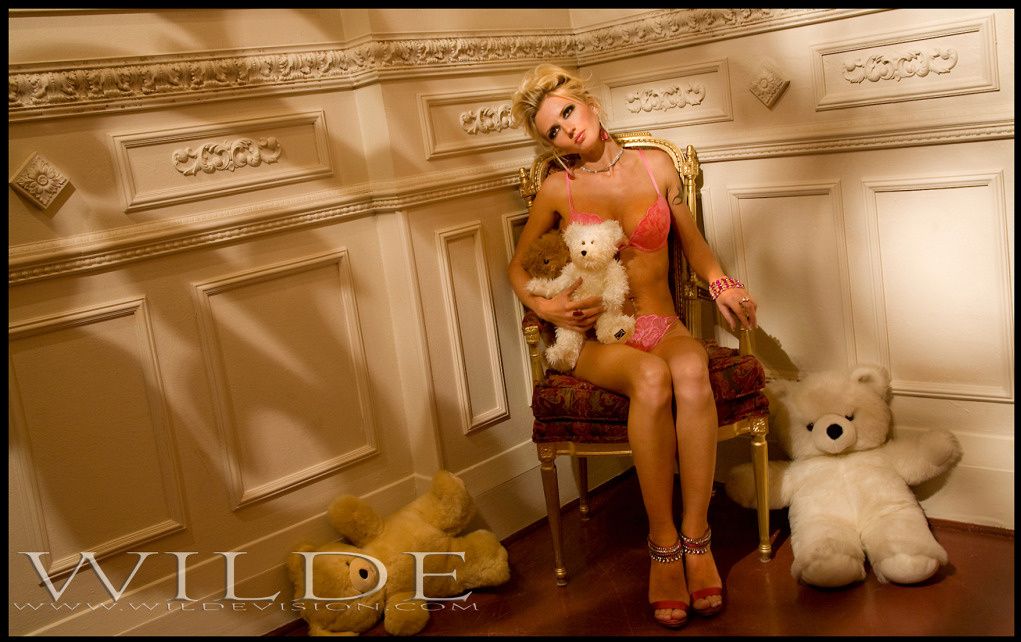 ***NOTICE ABOUT NUDE WORK*** Yes, I am comfortable shooting nude. I AM ALSO COMFORTABLE WITH LEATHER, WHIPS, CHAINS, AND STRANGE PERVERTED MYSTERY MACHINES....BUT THAT DOES NOT MEAN I WILL DO IT FOR FREE IF AT ALL. Just because I have done nude modelling in the past and there are some nude images on my port, please do not assume I will shoot nude...in fact SHOOTING ME NUDE IS A PRIVILEGE.....NOT A RIGHT! AND PLEASE HEAR THIS, IF YOU DONT READ ANYTHING ELSE ON MY PAGE......... *****NUDES ARE NEVER FREE***** I prefer more CLASS and LESS ASS.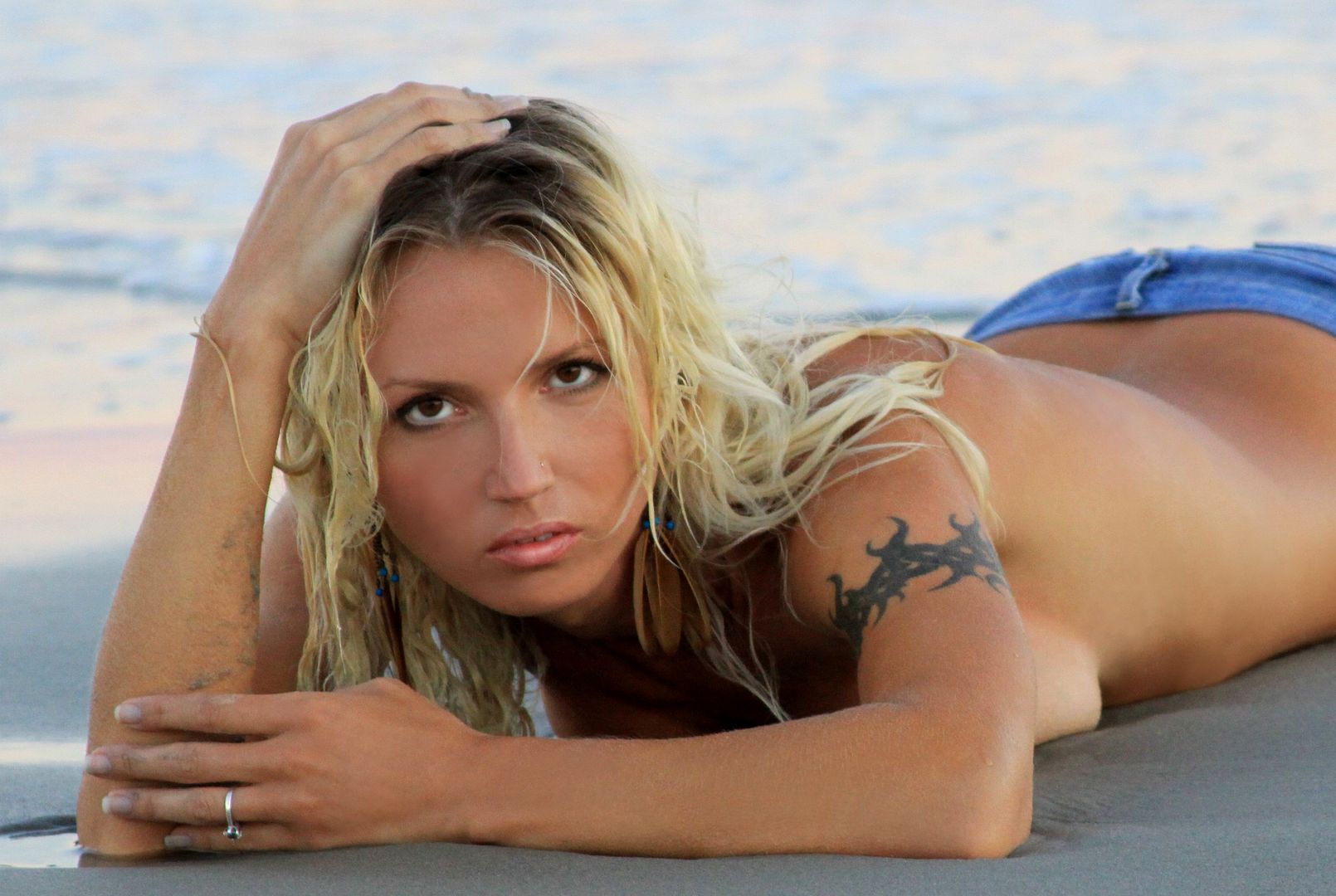 I am a professional. I will arrive on time, every time, fully made up, unless requested otherwise, and ready to shoot. I travel often and will go wherever I must as the assignment dictates. I am working on paid shoots now since modeling is my only career now, which I hope shows in my work. With that being said I may consider TF/testing for the right project and photographer. I am very easy to work with, professional, punctual, polite, love to have a good time, and take direction well. I will be a great addition to your team and portfolio. My rates are reasonable and always negotiable. Times are tough;I have even bartered on occasion(TRADE FOR WARDROBE SOMETIMES). I conduct myself professionally and I expect the same from people I work with. Having said that, I have fun and we can all have fun together getting images we can all be proud of.
Yes....I have 2 tatoos. I wish I didnt, but I do, so lets just go with it or airbrush them, or cover them if necessary.
I am a size 0 to 2 and 5'9" My weight doesnt fluctuate; I usually stay at 118-122 with muscles. I could LIVE in the gym. I try NOT to muscle up actually.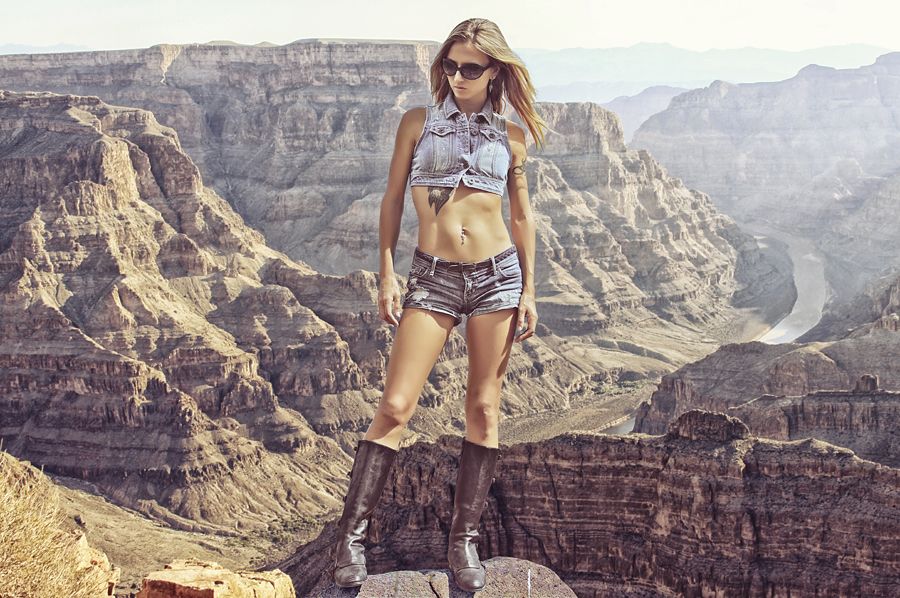 Everybody is always asking me these questions, so here goes some useless FYI: My favourite meal is crablegs and beer. Im rather fond of pistachios, fruit, sushi, and peanut butter, too! I like home-made wine. I may be the ONLY Russian who does NOT like vodka. I like good grammer and punctuation. I can speak English, Russian, Ukrainian, and Im learning Spanish now. I HAVE NEVER ONCE IN MY LIFE SHOPPED AT WALMART-It is ABSOLUTELY FORBIDDEN in my home. My husband is an amazing musician, businessman, lover, friend, and father. Im a proud right-wing Republican. I have a special place in my heart for perfect belly-buttons and large labia. I love fishing. Last book I read: "Of Thee I Zing" by Laura Ingraham. Probably the best movie of all time is Gone With The Wind(Followed by The Godfather and Schindlers List). I have an orgasmic addiction to expensive shoes. Im a member of the NRA. Morning sex is best. Ice cream is actual proof that God loves Man and wants him to be happy. I have BIG feet. Yes, they're WAY too ticklish. Whips and chains excite me! I have a degree in civil engineering. Love my Harley! I DREAM of Latex clothes(sometimes leather too!) Ronald Reagan was a great man. In high school I was a gymnast. My daughter's name is Aleksandra,"Aleksa". Julian Wilde got me hooked on Galliano; Alan Pedroso got me hooked on cuban cofee. A few of my favorite things: yoga, boating, gym, tantra, ballet, my horse, Stardancer. Chocolate makes me happy. Im on OCD clean-freak! I hate dirty(unless its sex)There have only been 2 perfect men in this world: Jesus and my husband.
One word of caution: Im travelling full time now modelling. If you book a shoot with me, I make travel arrangments, book a flight, buy a ticket, rent a car, etc. If you cancel without a good reason(flaking), Im twice as pissed as a local model. And because Im Russian and act so sweet, I'm twice as likely to burn your house down. So lets all be nice and professional. CONTACT ME: anzhelika@anzhelikamodel.com


http://photos.modelmayhem.com/potd_18pl … 43-big.jpg
[/img][/url]