Simply Elaborate....yet elaborately simple.
I am THE Tesseract....the MOEP = Master of Epic Proportions.
*HOTCAKES HUSSY*
The main homefronts - California Native [Hollywood and San Francisco].....but reside seasonally in *Budapest,Hungary EU and Koh Phangan, Thailand* ... and was raised partly in Hawaii.... I move around quite a bit....
NOTE: I currently own a natural colored wig, for those of you who are thrown off by the crazy hair colors. Yes I am now a chameleon and can rock the natural hair color!
2013: Back living on Koh Phangan, Thailand, traveling a bit out of the country, but this is my base until May. Currently one of the resident gogo dancers for JUNGLE EXPERIENCE event.
I am Tri-Continental. Literally.
Thunder Tits being a Contemplative Deer.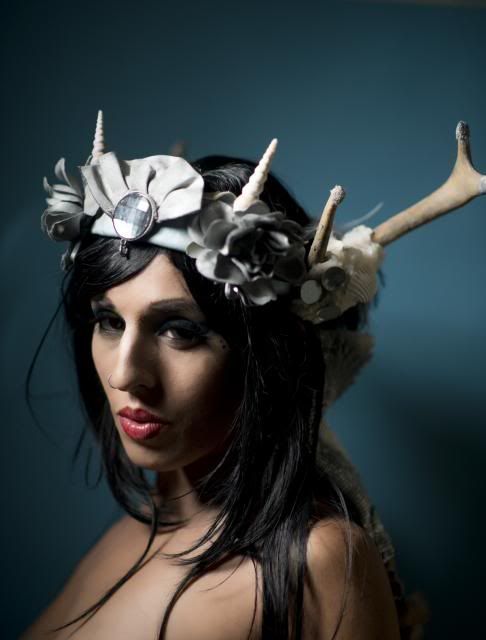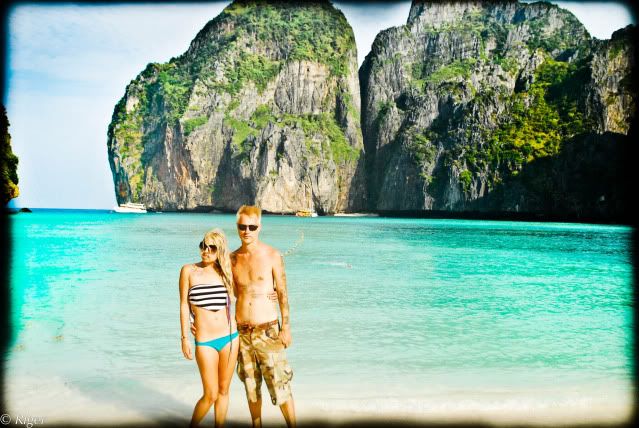 *Travel Dates 2013*
January - Koh phangan/Bangkok/SuratThani - THAILAND
February - THAILAND
March - Koh phangan, North Thailand (chang mai and pai) and Laos
April - THAILAND, NEPAL, INDIA
MAY- Nepal until May 9th - Koh phangan and Bangkok until the 23rd...after that CALIFORNIA - LA, SF, GRASSVALLEY/NEVADA CITY
June/July - Las Vegas and California, San Francisco
Septemeber - Return to Europe! [Budapest] Hungary, Vienna Austria and Spain [Mallorca-Barcelona] and Morrocco, North Africa
August- Lake Tahoe, Reno and Black Rock City )*(
Summer and Fall - Road trips to Utah, New Mexico... planning to visit family in NYC in fall...
October/November - Grass valley, Nevada city, north california, Oregon, Seattle
December - Back to Asia and big possibilities of Australia or South Africa travels.
many more travels....more TBA....
I now have an MM page for my designs....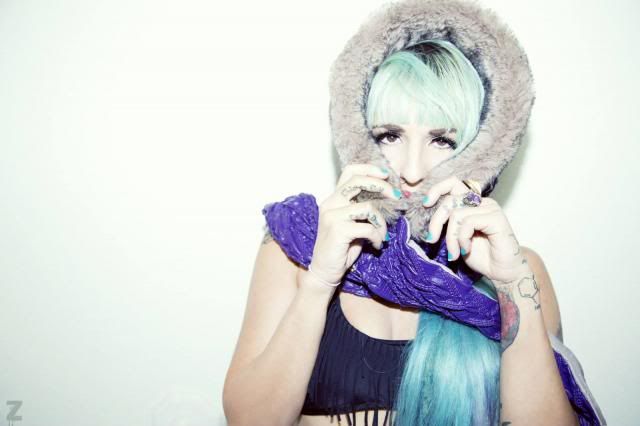 The Harder one attempts for individuality, the more one turns into a carbon copy... lost and blended with the rest into a sea of lost identity. Individuality is supposed to come NATURALLY.." - ME. :::::Also, I am NOT FLAWLESS...Nor do I strive to be flawless. I can't stand it when people strive for this and/or flatter people by telling them they are flawless. That is a big fat lie and everyone knows it...STOP THE DELUSION! EMBRACE YOURSELF...ALL OF YOU, THE GOOD AND THE BAD!
************************************************
"If you have nothing to die for...you have nothing to live for..." "Too strange to live...too rare to die"
THE CHEESE THAT STANDS ALONE.
The World is a jungle and im the beast....Im experienced in life, dance, travel, debauchery, culture and beyond... I want to test my limits of creativity, see how much I really have to offer, I want to challenge myself mentally, emotionally and psychically. ... Go new places....I wanna do everything[what a beautiful feeling]. Live my dream as the ultimate action figurine..MOEP.... this stands for the MASTER of EPIC PROPORTIONS. )*( because...well...that's what I am! everything I do is of epic proportions.
My name is Tessa [and I am a victim of DELICIOUSNESS]
aka
The Tesseract.
The Specialist.
*Tessa Hot Cakes*
TUNDER TITS.
Fluffykins
*PETRA PAN* (according to Lauren)
Hotness Mcgee
DR. GIRLFRIEND #2
Tess-anne
Kis Mokus [Little Squirrel]
Sharka Spice!
Messy Tessy
Tessanasin
Tessorilla
Gorilla Punci...
I have been considered an "inspiring, intense, guiding spirit with strong vibrations wise beyond her years." Or at least that's what I'm told from people on regular occasion. Legend has it I have lived this life before.
Otherwise all the other nicknames are simply my alter egos. ;-)
Im very silly indeed.
*ETHNICALLY AMBIGUOUS*
I am an experienced free style dancer, was in dance classes for most of my childhood and early teens. also has had training in hula, hiphop, modern and other various forms of dancing.
TAKEN AND IN LOVE. NO SUGGESTIVE MESSAGES PLEASE! I am here to network and collaborate only!
For the most part, I can travel to most parts along the west coast pretty easily.
I am regularly in San Francisco, Vegas and all over Cali. CONSTANTLY in search of crazy outrageous adventures and experiences. IM A BACCHNALIAN~
I have always had big trouble labeling my style - as most have told me. I can be everything from over elaborate to very simple. I embrace both. I find beauty in chaos and also in simplicity.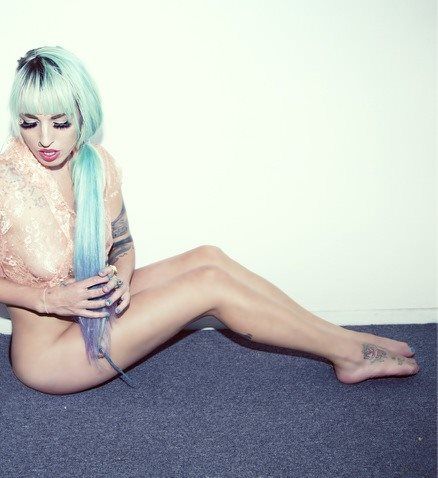 *Constantly in search of spiritual and creative fulfillment. I have several other creative outlets including fashion/costume designing, general crafting, dancing, music [dj-producing-percussion are my interests and goals], all aspects of writing, industrial design, wardrobe styling, interior design, sculpting, junk art and makeup.
* Open to many different styles. I'm versatile. try me. I feel like, and have been told that I have a range of different looks like chameleon. I have been told I am everything from cute and innocent looking to feisty sexy hot rod and everything in between. I am also interested in high fashion, although I am probably too curvy for it. An effortlessly unique character genuine and true to what I preach...As most have told me, I am uncomparable...which is the most flattering of all....Passionate about subculture, truly distinct and different, you won't find any POSER bullshit on my end and my looks proudly reflect my lifestyle.
* I am freelance at the moment, unclassified..But that does not mean I will just shoot with anyone. My choice for tfp is SELECTIVE....although paid is a first priority I am more than happy to collaborate with other artists who I feel can help me expand my portfolio. Unless your portfolio astounds me, I will be selective and/or negotiate a rate. Message me and we'll talk. I would love to hear your ideas. I am also excited to tell you mine as well. I have MANY awesome concepts rolling around in my head constantly. I have a notebook filled with designs and photoshoots waiting to be used! I feel very innovative. I find myself loving the fantasy of brewing up a photoshoot concept almost as much as I love modeling it!
* I am more than down to get dirty and rough it. I dont care about a nail breaking and I certainly could care less if my makeup gets smeared. Im easy to work with, as long as I feel comfortable and you allow me to be silly.
* I tend to hibernate with the man due to frustration with the modern world and its inhabitants. GIVE ME A REASON TO COME OUT. give me hope in people. I am very passionate about human behavior, lifestyles, the system, authority and the society we live in. Ill fight any day for what I believe in and what I think reality is. I was always confused why people struggle with their sense of identity. I have always embraced my crazy loving ways and it was always so natural for me to just be ME. Ive never really had to try to stand out. That's my life story. I NEVER take myself so seriously...and you shouldn't either.
* Currently re-vamping my dancing and music skills. Percussion and Computer Programs (Logic Pro-Ableton etc) are ones ive been trying to dive into for a while.
* The words/phrases 'e-celebrity' 'internet sensation' 'elite/popularity' or anything of the sort DO NOT EXIST IN MY VOCABULARY. I could give a rats' ass about who you are, how many friends you have on social networking sites, who you know, how popular you are,how experienced you are or anything to this degree. Growing up in LA , I have gained a pretty useful skill...I can SMELL BULLSHIT from a mile away. Nothing I dislike more than pretentious empty people. Contributes to my hibernating tendencies. If you are DOWN TO EARTH, not pompous, respectful and have a sense of humor....that's all I care to know. I know you don't have to be stuck up to work in this industry and I will prove that. 99% of the models on here are delusional and refer to people who flatter them with compliments as their fans. YOU DO NOT HAVE FANS YOU ARE NOT A CELEBRITY AND YOU ARE LAME. PERIOD.
* 10 piercings, 12 tattoos [more to come] and my hair is changing constantly. Open to wearing wigs and will be buying a natural hair color high quality wig if hair color is ever an issue.
I am a very down to earth, enthusiastic, energetic, warm, bright, imaginative, SILLY weirdo that tends to be hyper
I am ready to create!
"not all who wander are lost"
"I need to be in an atmosphere that is free...that is open..thats STRIVING for truth..and not someone else dictating to you how to do your thing which you know how to do better than anybody else."
Introducing my mutant vehicle; Gorilla Punci Mobile aka DISCORILLA......I make things:
A natural since '85...
and remember [this is dedicated to about half of the people I scope out on here]... "It is better to fail in originality than to succeed in imitation."
Tesseract Rieger on FB