||MY PHOTOGRAPHY||

...........................................

I am a Freelance Model who is looking to collaborate with creative Photographer's, Stylists/Designers, Makeup Artists, and Other Models.
I strive to be very professional at all time and i am dedicated to the project I'm assigned to 100%

[img][/img]
Communication

I believe communication is a must as everyone on set should be aware of what each other wants from the shoot.
I am always open to suggestion with poses and styles and i take directions with ease.

I work to certain criteria and i like to be organised , therfor if possible please include in your initial mail all details of the shoot for example: date, shoot length, Compensation, Location, others on set etcetera .

[img][/img]

Body modifications

(centre)
Large rib tattoo on left side
Wings tattoo lower back (right side)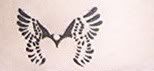 Piercing's in each of my ears

I can cover my tattoo and remove my piercing's in shoots that require me to.

[img][/img]
Travel

I am willing to travel as far as necessary , however i require travel expenses to be paid for. I do drive and have my own transport.

Genres of work

I will consider most genres of work as I'm very open minded.
But anything unusual, creative and somewhat out of the norm
is something I'm always looking to do.

*NUDES:
Please check out my nude portfolio ||Sola_Bare||
My limits are artistic nude but only with the right photographer and If it will benefit my portfolio. I do not do TFCD nudes sorry.
I will only shoot nude with photographers experienced in this sector.
*Please let me know if your expecting nudes as it must be discussed prior to the shoot.
>I do NOT do any adult/pornographic work
Credits

Please message me for a full list of people i have worked with
Feel free to contact anyone i have worked with for a reference............
.
Lists
Friends
Kimber Leah has
1491
friends.