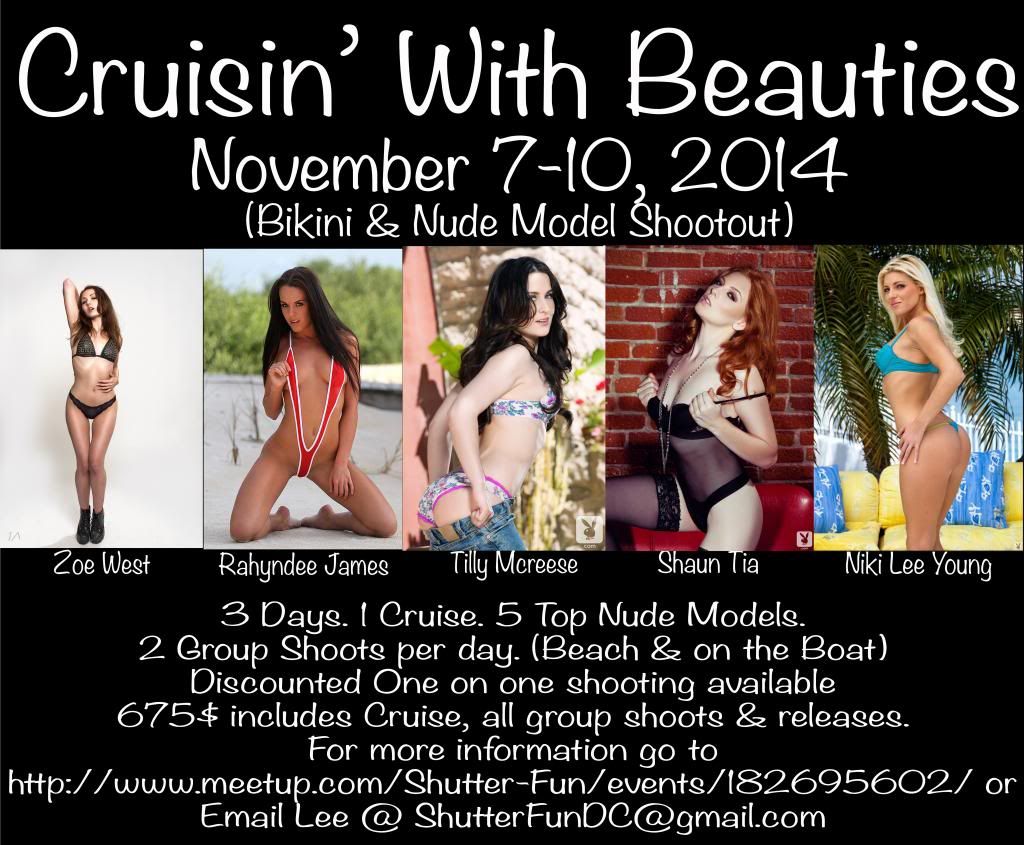 Hi,
I have been shooting for about 5 years, Im 30, I've been using model mayhem for about 4 years now and have shot some of the most amazing models in the US. If you wanna do a shoot let me know i do a lot of trading because this is a real passion of mine. Some do it for money others for fame, I do it because i love the art behind it.
If you are traveling through the VA/DC/MD area hit me up. I'm always looking new models to work with.
I also host models at my Studio home for my weekly photography workshops. Check them out at
www.Meetup.com/Shutter-fun
or
https://www.facebook.com/pages/Shutter- … 1480858773
If you are a model interested in staying in dc and shooting for my paid workshop message me. I have a guest room and have plenty of references if needed.
Visit me On Facebook :
https://www.facebook.com/profile.php?id=100007455167589
http://instagram.com/dcdcphotography
https://twitter.com/dcdcphotography
http://dcdcphotography.tumblr.com/
http://www.modelsociety.com/Photographe … hotography