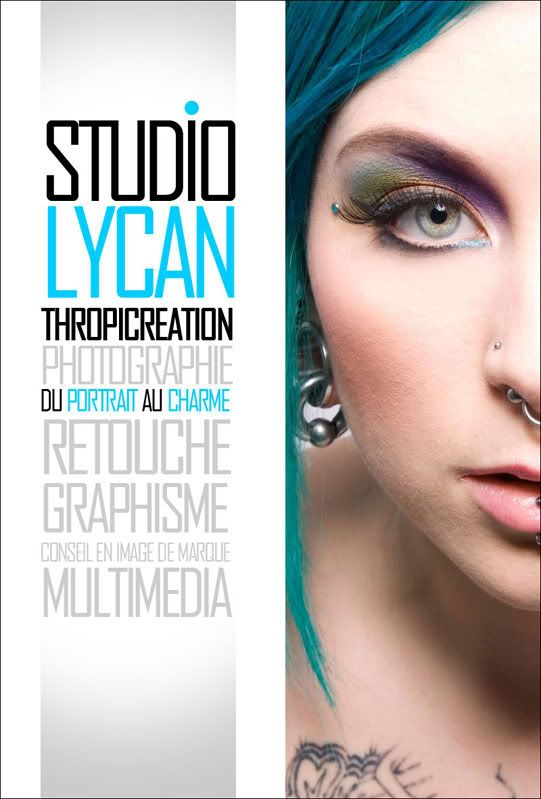 English :
- Hello Thank you for stopping on my profile
I am a photographer / designer, I work for the Alternative Fashion
young artists from the gothic shops in Paris
but not only am I open to any projects photos contact me for any estimate.
My Personal approach:
here is the links on MM:
http://www.modelmayhem.com/1623636
I do mostly seeking models willing to do photography
Erotic / Fetish / BDSM (Shibari, Fetish Play)
in Porn'Art TFCD for my project: Erotik Garden
I try to produce my work in a personal vision of the dark side of the world.
I use it for a dark skinned and imaging based atmospheres.
I treat as well as portraits of naked and try to achieve more and more sensual.
French:
- Bonjour Merci de vous être arrêter sur mon profil
Je suis Photographe / Graphiste , je travail pour la Mode Alternative
des jeunes créateurs des boutiques gothiques a Paris
mais pas seulement je suis ouvert a tout projets photos
contactez moi pour tout devis.
Ma démarche Personnelle:
voici le liens sur MM :
http://www.modelmayhem.com/1623636
Je ne cherche principalement des modèles acceptant de faire
de la photographie Erotique / Fetish / BDSM (Shibari, Fetish Play)
Porn'Art en TFCD pour mon projet: Erotik Garden
J'essaye de produire dans mon travail personnelle
une vision de la part obscure du monde.
J'utilise pour cela une imagerie sombre et dépouillé
et basé sur les atmosphères.
Je traite aussi bien des nues que des portraits
et j'essaye d'apporté de plus en plus de sensualité.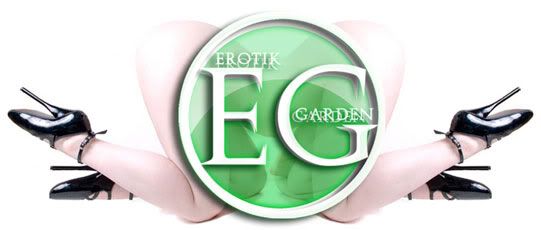 http://erotik-garden.jepose.org/
Avant la première séance photo
1 Prendre Contact via
E mail :lycanthropicreation@yahoo.fr (titre: Posez pour vous)
ou un des mes sites via les pages contacts
2 Remplir la Fiche Modèle et lire mes conditions
3 Convenir et Confirmer
d'une "Date Précise et non modifiable"
4 Pour tout séance pensé a
Hydrater votre peau, votre maquillage, votre carte d'identité
-> Déroulement de la première séance pour les séances TFCD
1 Nue Érotique
2 Vynil Touch Fashion Fetish / Erotic Fetish
3 Portraits et Expressions
4 Divers Shibari et Thèmes Divers
Condition a convenir pour séance commissionner
type: création de book ou photo perso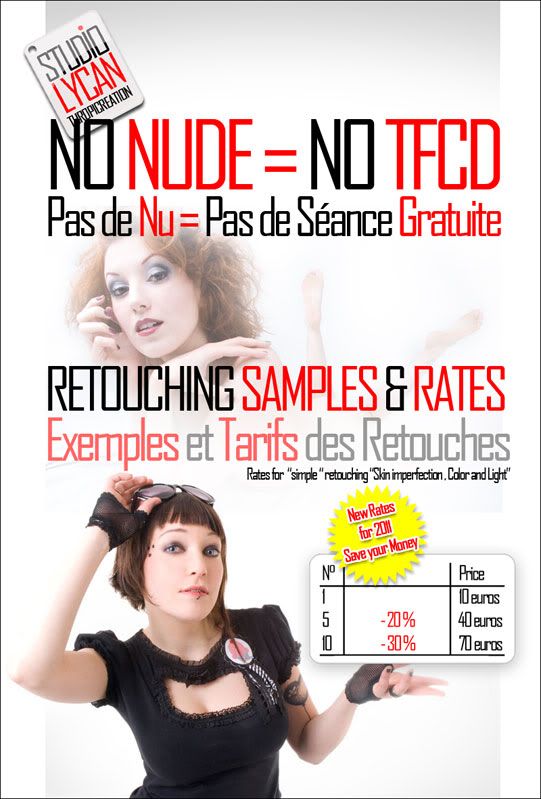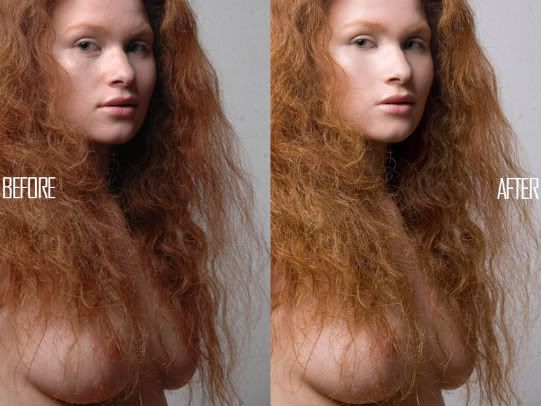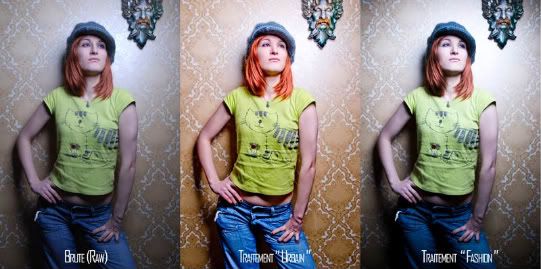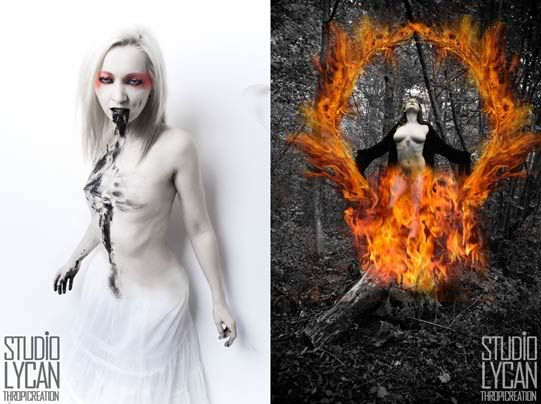 Sites
le premier :
http://lycanthropicreation.jepose.com/
le second :
http://studiolycanthropicreation.jepose.org/
Projet érotique :
http://erotik-garden.jepose.org/
Projet érotique 2 :
http://erotik-garden2.jepose.org/
Books
Carbonnemade:
http://lycanthropicreation.carbonmade.com
Wix:
http://www.wix.com/lycanthropicreation/ … picreation
Bookfoto:
http://lycanthropicreation.bookfoto.com/
Deviantart :
http://lycanthropicreation.deviantart.com/
Réseaux
Myspace :
http://www.myspace.com/lycanthropicreation
Modelmayhem :
http://www.modelmayhem.com/lycanthropicreation
Glamyourself :
http://www.glamyourself.com/en/people.php?p=907
-Costumer
Damien De Man
Darkland
New Rock France
Klub (Black Dog et Kata Bar)
Club Antichrist 7th May party flyer
http://www.clubantichrist.com/index.php … ;Itemid=84
-Musical Costumer
Ann'so M
Eclypse Close
Erynies
SCI - Soporifikk Church Industy
Winterburst
- Make Up Artist:
Johanna Ferro:
http://www.johannaferro.book.fr/
Pauline Poudonson:
http://www.facebook.com/pauline.poudonson
Kym Grima:
http://www.modelmayhem.com/kymgrima
- Models:
Ashke, AnnaB, Angelina9, Aurore44, , Beautifully Chaotic,
Bess Lisbeth, CandyZzz, Choop, Crazybutterfly, Darkelo,Elo Free Angel
Eniram, Electron libre, Feyline, Fleur de MorTiS, Freyia
Geraldine, Had3sia, Heresie, InK-SiANe, Johanna, La Ema
Lamodi,Laura Grace, Lavandra, Leenore, Leo, Lidithia, , Lilichene, Lizzie
Luna SeleniteMad'Moiselle Minoes, Maguy 69, Markiza, Maud59
Medusa, Metzly,Miss Cléopatre, Miss Coffin Jane, Miss Delph, Misty Orchidée , Momishu Wolf Doll, Muzzle, Nabooru, Nafrayou, Nea, Nyu, Sakura san, Sasou, Serindey
Spyke, Susie Garter, Svetlana, Syndrom, Telombre
Tina Von Nekro, Trashy Von Hell, Victorine, VitaOrlando
Wanahea Storto, Wendy 45, Wilhelmina, XSilkX, xChax
??? a.k.a Poppea:
You in 2013 lol ^^