* * * * * * * * * * * * * * * * * * * * * * * * * *
MUA/H by Me Photo by Hold The Eye Images #1444268
**********SERIOUS INQUIRIES ONLY PLEASE**********
Become my Fan on Facebook!!! Show your support and add my fan page
copy and paste to your browser:
https://www.facebook.com/sylviaschiesser
Please visit my new Comic Character!!!!!! I am Eden Van Helsing You can purchase the Comic, Picture Trading Cards (8-Card Set) and Model 11x14 Glossy Poster!!!!!!
http://redskyeworld.blogspot.com/2012/0 … esser.html
PRINTS FOR SALE!!!
Take a look at my "For Sale" Album on my Facebook Fan Page:
Copy and paste to your browser:
http://www.facebook.com/sylviaschiesser … 1016554793
If you don't see the image you want there, I'll take custom orders too, Prices range $10-$40 shipping included depending on size, genre and if its a custom order. If you buy multiple Prints you will get a discount
The "For Sale" Album is still under construction. Bare with me
Come chat with me live:
http://mytoptengirls.com/Sylvia
Check out my interview on Freakzappeal.com
http://freakzappeal.com/model-sylvia
Check out my interview on hyphyROCKSTAR.com
http://hyphyrockstar.com/sexy/models/se … sser/1583/
Want to see me on the cover? Post your comments on my feature! XOX
Join My Clan on Twitter!
http://twitter.com/SylviaSchiesser
Please check out my Make Up Artist Profile
http://www.modelmayhem.com/sylvia13mua
**I am currently residing in the Phoenix, Arizona area. I have no problem traveling as long as expenses are PRE-PAID**
Greetings! My name is SYLVIA. Thank you for taking the time to read my bio. I have a very mixed heritage. Available upon requests. I am here to expand in the modeling industry. Hopefully to lead to acting. If you have any advice for corrective criticism, I am all ears
If I have sent you a Friend Request, that means I like your work and I'd like to work with you
***Although I appreciate all the Friend Requests, this is not a dating site. I am happily taken with a Hotty of a hubby and he takes majority of my images for my book WILLIAM NAVARRETTE #352758, so please no more Lame Pick ups. It gets old and annoying, I'm here to work and Network!!***
The types of modeling I am most interested in (no particular order) are as follows:
FETISH
BLOOD/GORE
VERY OLD/DARK VINTAGE
GOTHIC
A DARK VAMPIRE STYLE
FANTASY
PIN UP
CATALOG
FASHION
FASHION SHOWS
LINGERIE
MAXIM
PARTS€ model type modeling as well
If you have a project I haven't listed, please don't hesitate to ask
* I have plenty of concepts swimming in my imagination. If you are interested in working with me, message me if you're interested then we can discuss concepts I have in mind along with your interests, concepts, goals, etc.
* I am also interested in acting as well. My goal is to become an actress. Work on T.V. shows like The Vampire Diaries, Nikita, Supernatural, Moonlight (on The CW) Trueblood, Dexter, to name a few. Be apart of the whole Comic Book boom in the big screen. Playing Psyloche would be a dream come true in an X-Men Film. I am a HUGE BATMAN and WOLVERINE fan since I was a small tyke. If they ever make Ergo Proxy or Naruto into a movie sign me up!
The types of acting I am interested in are as follows:
COMMERCIALS
INFOMERCIALS
COMIC BOOK
ACTION
HORROR
SUSPENSE
ARTISTIC FILMS
Work I am not interested in as follows:
****ABSOLUTELY NO ADULT FILMS****
****NO EROTIC OR NUDES EVER! PLEASE DON'T ASK****
***IF YOU ARE LOOKING FOR ANY TYPE OF IMPLIED NUDITY PLEASE INQUIRE ABOUT MY RATES. MY RATES ARE VERY REASONABLE AND VARY UPON ASSIGNMENT. PLEASE NOTE: I DO NOT SHOW MY NIPPLES OR VAGINAL AREA, THOSE MUST BE COVERED IN SOME ARTSTIC TYPE OF WAY***
References upon request.
I have been told I am very fun and easy to work with. I take direction well. I give 110% while shooting. I improvise extremely well. I also do/help with wardrobe styling at every event/shoot. I work very hard at all my shoots, I do what it takes to get that perfect shot. I am very professional. I expect the same courtesy
Although this is a job, I am never boring to work with. I have a wonderful sense of humor that never gets in the way of my work. I love modeling, I love being in front of the camera. Very importantly, I do not flake on others, so I do not expect others to flake on me. Being a "€œNo Call" a "NO SHOW" will not be tolerated. Please have the courtesy to call in advance if you cannot make our appointment. I take my work very seriously. I have lost a lot of money in the past due to "FLAKINESS"€ No one deserves that. Please, when we make an agreement, PLEASE follow up with your end of the agreement. With that being said.
I am looking for:
√ Photographers
√ Wardrobe Stylist
√ Clothing Designers
√ Hair Stylists
√ Film/TV Producers
√ Artist/Painters
√ Models
√ And anyone who is as passionate as I am
I am open to just about any creative ideas so, let's create!
A little information on my appearance and body modifications:
-I am 5 Foot and 5 1/2 inches. Just below 5 foot 6 inches. Modelmayhem doesn't allow the Half inch to be added. Just thought I'd clarify
- I have blonde hair. Just trimmed it. I have bangs, with long layers all around.
- Piercings:
Septum
Belly button which can be hidden if necessary.
I took out my labret again, there is a tiny whole below my lips, barely noticeable.
- Tattoos:
Charob Angel with clouds around the charob in full color on my right shoulder blade
Butterfly with black clouds around the butterfly in full color on my left side of my belly button
Purple Rose below my lower belly button region in full color as well
All of my tattoos can be hidden if necessary. Please be sure to tell me in advance if any of my body modifications need to be hidden. I greatly appreciate it
In the future I do intend on getting more tattoos.
Another note about my body, I have a very curvy body. If you are looking for the tall, thin, lanky model, that would not be me. I have full curves and very proud of them
I am willing to travel as long as the assignment is reasonable and expenses are PRE-PAID. Please contact me with full details. I have an hourly/day rate, my rates are very reasonable. Vary upon assignment. I am also willing to work with ANYONE who has a limited budget. Depending on the assignment, and your work. I do prefer to do my own make up, my kit fee for myself is included in my hourly/day rate. I appreciate if you send full detail on how you would like my make up done. I am very detail oriented. If you are having another MUA for the shoot, I would like their MM# or website sent to me for my review, if possible. I provided a check list, which seems to cover all aspects in full detail.
When contacting me for work please include the following:
√ TIME:
√ DATE:
√ LOCATION:
√ DURATION OF TIME NEEDED:
√ COMPENSATION:
√ TYPE OF EVENT OR SHOOT:
√ WHAT THE PROJECT IS FOR:
√ HOW MANY MODELS:
I would like the specifics of the concept(s)/look(s) you would like to create.
**I will not trade for time for images to add to my Portfolio. For Modeling nor for Make Up. I have no need to update my Portfolio, nor do I need to pay anyone for their services to add to my portfolio. I will not pay to be featured in your magazine either. If you want me in your Magazine, you will kindly PM me about what you have in mind
I'm not trying to come off as a Diva or being a Snooty Model. Please don't take this statement that way.Now, I WILL trade with Designers ONLY for Wardrobe, from skirts and purses, to corsets and latex. Please inquire within**
My Make Up Artist MM
http://www.modelmayhem.com/sylvia13mua
You can message me on either profile, I check them both equally. My rates are reeasonable, and vary upon assignment. I am willing to work with ANYONE with a limited budget. Never hurts to ask
Again, I Thank You for taking the time to read my profile bio
I look forward to working with you!
Take Care and Best Regards,
SYLVIA M. SCHIESSER
My work may not be reproduced, copied, edited, published, transmitted or uploaded in any way without my written permission.
The Wright Design Photoshop Wizard #1243551 Taken by WILLIAM NAVARRETTE #352758 MUA/H by Me
Retouching and MUA/H By Me, Photo By Erick Blink #1827991
Orangeboy Photography #1036104 MUA/H by Dianna Cortez #764849

MUA/H Banner made by Me Taken by MONTGOMERY PHOTOGRAPHIC #35342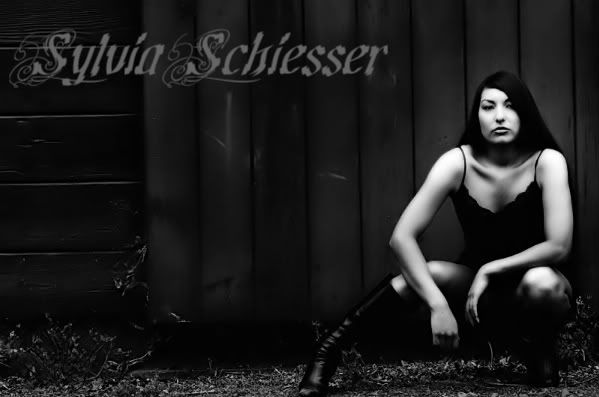 MUA/H and Retouching by Me tigerhaven #1215318 Photographer
MUA/H and Retouching by Me Taken by Jonathan Souza #752764
Styling. MUA/H and Retouching by Me Taken by Jonathan Souza #752764
Paid Models:
http://www.paidmodels.com/profile.php

If I forget anyone please let me know!
√ Means Multiple Shoots/Work
Completed John Robert Powers Modeling and Acting School in San Francisco, Ca. 1989
√ WILLIAM NAVARRETTE #352758
Photo Shoot with MONTGOMERY PHOTOGRAPHIC #35342
Fashion Show for COCO LE' BRI 1015 Folsom,SF
√ COCO LE' BRI Club Crash,SF
Alex Q Photo
Airbrush Show for PROTECTION Club Crash,SF
SurrealSF.com
X Style Images
Fashion Show for CONFORM Clothing, SF
Fashion Show for La Bella Femme Style at Lingba Lounge, SF Modeled with:
Jenna Rayne #232331
Photo-Jennic
Patience
Photo Shoot with Don Yount of SHOWCASE PHOTOGRAPHY #456725
Photo shoot with JRG Photography #156840
DeVil Designs
Photo Shoot with PureTickling #372635
Photo Shoot with eRwin Images #63195
√ GNJ Photography #834823
Bella Mia Beads
www.bellamiabeads.etsy.com
#692601 MUAH/Model
Black Rose Shoot GNJ Photography #834823 Models I did the MUAH/Modeled with on this project: Holly Hearse #346370
Anneli Scarlett #209317
Julia Scott #640693
Rodney San #56553 MUAH/Model
Christina Keelan Clothing Designer #706144 MUAH/Model
Mother Daughter Shoot GNJ Photography #834823 MUAH/Model
Alchemy Hair Studio
http://www.alchemyhairstudio.com
Megan LaCORE #281788
Oscar Campos Photoshop Wizard
Feature in hyphyROCKSTAR.com Check out my interview and comment if you will
Thank You MzMolina! #1870454
√ Hawkes Latex #677557
www.nimueslatex.com
http://www.etsy.com/shop/NimuesLatex
XtremeSkin #777434
Naomi Thompson Photo #836388
http://etherichealing.org/gallery
Miss Manders #529092
MzMolina.com Release Party Event MzMolina #1870454, Feature Model
√ Photo Shoots with tigerhaven #1215318
Jaydee (Photoshop Wizard)
Photo Shoot with Orangeboy Photography #1036104 Latex Designs by Madame-S
Dianna Cortez #764849 MUA/H
Feature in FreakzApeal.com MzMolina #1870454
http://freakzappeal.com/model-sylvia
http://www.mytentopgirls.com
http://mytoptengirls.com/Sylvia
√ The Wright Design Photoshop Wizard #1243551
√ Photo Shoot with Jonathan Souza #752764
Photo Shoot with Erick Blink #1827991
√ Photo shoot with Telili Photography #2029655
http://teliliphotography.daportfolio.com
Photo shoot with Hold The Eye Images #1444268
Feature of my China Doll Image on May 13, 2011 for SnapMatter Magazine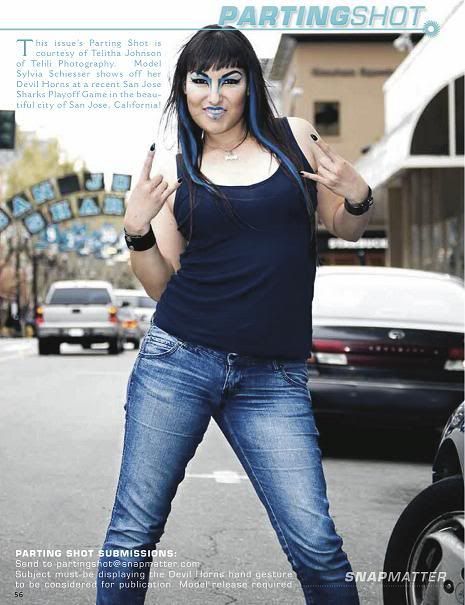 SnapMatter Magazine Issue #2 #1136564 Styling and MUA/H by Me, Shot by Telili Photography #2029655
Group Shoot with ei Total Productions #27295
http://www.meetup.com
Photo shoot with Bottom Floor Photography
Photo shoot with Jeff Michael - NVphotog #2457176
Photo shoot with MarcusW Photography #247013
Photo shoot & Video with PhilMo #383253 for
http://www.footfetishnow.com
Photo Shoot with Tom Miyake Photography #723635
Red Skye Comics - I am the Eden Van Helsing Comic Character
http://redskyeworld.blogspot.com/2012/0 … esser.html
√ Bombshell Beauty MUA #727493
Meetup Group (AZPSMS)
Quiet Meadows #298858
hector bezares
Barry O'neil
-Mesh Photography #2697156
www.meshphotography.com