I am a part-time model/dancer/actress. My nationality is Puertorican although I pass for many other ones as well. I am currently interested in mainly paid projects and very selective TFP unless it's for a tearsheet or you're exceptional. I am known for my exotic look but can be the "girl next door" as well. I will be traveling a lot this year and hope to work with ya soon!
If you want my full resume, just ask ;-)
Here are my current projects:
~#4 on the Tampa Breeze Lingerie Football League
~Just wrapped production on movie "Just Another Day" with Trick Daddy and other rappers
~Finished production on a modeling dvd out later this year
~Currently promoting 16 Months of Sexiness Calendar
~Dancing for the XFC (Mixed Martial Arts)
~Go Go Dancer for The Venue
~Just shot a commercial with Scott Kazmir from the Tampa Bay Rays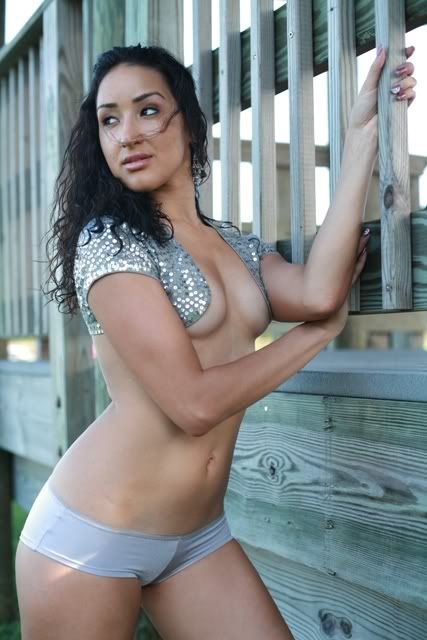 So what are models doing when they are not posing???
Jumping on a trampoline duh!