PLEASE _ READ _ BEFORE _ CONTACTING _ ME.
UPDATE: As of JUNE 2014, i am BACK TO PHOTO SHOOTS, TOURS, and GUEST SIGNING AT CONVENTIONS.
WHAT I DO NOT SHOOT:
TFT/TFP. PAID ONLY, UNLESS YOU ARE SHOOTING **DIRECTLY** FOR A NATIONALLY AND WELL ESTABLISHED PRINT MAGAZINE. - THIS MEANS DO NOT ASK ME TO HAVE PHOTOS TAKEN WITHOUT PAY FOR YOU TO SUBMIT.
****CALI - I WILL NOT SHOOT LOCAL TO CALI UNTIL MY TOURS ARE COMPLETED FOR 2014, which is DECEMBER. UNLESS YOU ARE INQUIREING a shoot DIRECTLY FOR NATIONAL PRINT AD or FILM, please do not inquire about local shoots until December 2014 if you are in california) I had to take a break recently due to health issues, but i have healed quite well and faster than what was thought to happen. I am happy to say i am able to come back for another year and do what i love to do! I feel blessed and i am very thankful for having my health back!
That being said NOVEMBER 2014 is the LAST MONTH I AM BOOKING ANY TOURS. I will still be open to film work and shoots and conventions as single booked events, but i will NOT be setting up tours in that area, the booking will have to be done for me and paid in full for travel and stay every time i am to travel long distance.
MODELS: I AM HIRING AND CASTING WOMEN AND MEN both for non adult and adult shoots, fetish shoots, and film work , both adult and non adult.
the latest: Check me out in this music video i acted in AND DIRECTED! my first music video i directed! yay! Im the main chic with the long blond hair on the bike. I look forward to directing my second music video this month. I do love acting in them and have enjoyed being in many, but i LOVE DIRECTING. I am currently looking for more work as a director for small films or music videos!!
http://www.youtube.com/watch?v=90LKEww0PlE
TROMA just released "BREEDING FARM" , a movie in which i was featured in. Check it out if you are a horror fan!
The feature Film KRAMPUS was just aired on TV this week!
APRIL 28th - Celebrity Guest @ the Buffalo Man Show. Ticket info here:
http://pro.wgrf-fm.tritonflex.com/commo … ;is_corp=0
Buffalo, ny - open for selective bookings first two weeks of MAY 2013
I will be a celebrity guest at SHOCK n STOCK FILM FESTIVAL!!! check it out here! tons of other celebs!http://www.grimbrothers.com/guests.htm
ANGELINA LEIGH - coffee table book NOW AVAILABLE FOR ORDERS!
http://www.blurb.com/b/3830719-angelina-leigh?pid=New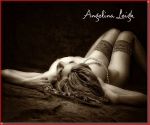 PAID SHOOTS:
I am an internationally known & well published model. unless your booking me for a very well established print magazine , please DO NOT inquire about tf work.
I will have autographed dvd's of my latest feature films , the one and only feature length fetish film (adult) "DISGRUNTLED EMPLOYEE", PLAYBOY PHOTOS, and other photo's for sale price (half off of online order prices![b]
MANY thanks to my NY, Canada & PA fans who braved a huge storm,& came to MY APPEARANCE at "LOVE & LUST BENEFIT"! WE RAISED 650$ in only 4 hrs for charity!!!! THANK YOU!!! It was a HIT!



[b]***NEW LAYOUT IN HUSTLER TABOO - JANURARY 2013!!! What a great way to start the new year!!!!***

*I am the NOVEMBER 2012 CENTERFOLD of HUSTLER TABOO.
"Angelina , YOU are the featured feature!! 10 gorgeous pages, plus you are the magazine's inside first page where the masthead and credits are shown.AND you are the CENTERFOLD!!!!!! "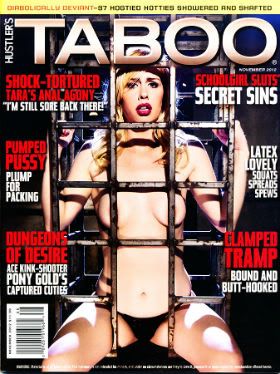 * look for my 2nd layout on stands - HUSTLER TABOO - "Angelina in Chains" out in september 2012 AND another in Novembers issue!
~~~~~~~~~~~~~~~~~~~~~~~~~~~~~~~~~~~~~~~~~~~~~~~
REGARDING MM FRIEND REQUESTS:
I do NOT accept f/r here UNLESS i have worked with you, am looking at working with you in the short future, am hiring you (applies to other models for my own projects) or i REALLY adore your work and follow it. If you wish to f/r me but are not booking me for work, please add me on my FACEBOOK at www.Facebook.com/MissAngelinaLeigh1
***I will be having photo ops & signing autographs at the screening/opening of the fetish/bondage feature film "Disgruntled Employee", in which i star in, at Cinema Wasteland." Hope to see you there. TONS of other actress/actor celebrities will be available for photos and autographs!***
I am a featured nude model at the Washington DC national ARTOMATIC show.
Please stop up and check out ROY UTLEYS WORK of me on the 8th floor!
I have gotten much praise by multiple reviewers of the show!
Check out what show reviewers had to say! haha! thank you guys, whoever you are!

CONTACTING ME
I am on the road traveling for shoots 85% of the time. If i do not respond to locally offered work in a timely fashion, please email me at ImABunny80@gmail.com
I am on OMP...model #283360
All my piercings are removable
My hair color changes with the months! ha! for real, i try to upload my latest photos with the color i am at that time! At the moment i am a blonde.
MODELING:
Nudity, fetish, and an all natural busty model
Angelina is a professional nude model and has appeared in several esteemed magazines and has modeled for multiple top line adult establishments. Her credits include HUSTLER centerfold, TABOO centerfold, BUSTY BEAUTIES, and several layouts and appearances in PLAYBOY. She is known for being busty and ALL NATURAL, and is considered as having the "best set of natural breasts since Rita G.", as quoted by PLAYBOY on PLAYBOY RADIO in 2009. She appeared as a guest and news reporter several times in NAKED NEWS.
Angelina's natural look in a time of booming plastic models has persevered in the industry, and she still ranks on the top charts of nude models.
Having been published in multiple BOOKS, Angelina's nude art is a promising seller to the public. Angelina was listed and published as ONE OF THE TOP 110 of Harke's most talented nude models.
Angelina became involved in the FETISH industry in 2007. Slowly she learned the different style of fetish shooting, and is now a name known in this industry for doing most anything fetish, even the most outlandish of things. Unlike a model who wears fetish clothes and calls herself a "fetish model", Angelina is a tried & true fetish Guru. She understands what lures the viewers in to the photos and film when shooting any of the 40+ fetishes she specializes in.
ACTING:
Angelina Leigh has been before a camera since she can remember, and though a very shy child, she ripped out of her restraints on film. Experience in commercials through out childhood and adulthood prepared her for film work in her later years. Angelina has been in over 14 movies just in the past two years alone. Though she has starred in mostly horror or sci fi films, Angelina seems to have a love and a natural lead towards comedy. She is currently looking for more drama and comedy genre films.
Angelina has also been known for her unhinged roles which involve nudity in past work.
WORK: model,film & autograph appearances:
all bookings request are reviewed by Angelina. All long distance booking need to have TRAVEL and STAY COVERED.