Details
Experience:
Experienced
Compensation:
Any
Genres:
Bodypaint
Editorial
Erotic
Fashion
Fitness
Glamour
Lingerie
Parts Modeling
Pinup
Pregnancy
Swimwear
Info
Last activity:
Apr 17, 2014
Joined:
Jul 24, 2005
MM URL: http://www.modelmayhem.com/hulahoneyguy1
About me
I have been shooting pictures since 1969. I have published work in Japan and other international locations. I hold an Associates Degree in Computer Graphics from Platt College in Ontario. I am the President and Owner of The New Faces Camera Club which has been sponsoring photo days for amateur photographers and models for almost 25 years. I am currently looking for work in an interesting field in the Riverside Area. I have been producing the "HOMEGROWN HOTTIES" figure shoots for the past 4 years, and just started "Maidens in Paradise" with a brand new location. You might wonder about the "Vintage" photos in my portfolio, but I haven't had time to shoot fresh ones in years. I am currently making arrangement to hire several models to update my works. Thanks for your patience.

THE MODEL IN MY AVATAR IS KLOVER ISABELLA (Not on MM). If you ever get the chance to work with her, don't pass it up. She's a real WONDERFUL model.
Credits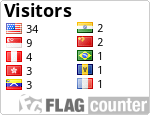 ********************UPCOMING 2013 EVENTS *****************

March 8th - Maidens in Paradise - Upland, CA

March 16th - New Faces Camera Club - Riverwalk Park, Eastvale, CA

Owner / President - New Faces Camera Club

Producer of

"MAIDENS IN PARADISE", "HOMEGROWN HOTTIES" / "SUPER HOTTIE SHOOTOUT" / "CALIFORNIA CUTIES" / NEW FACES CAMERA CLUB events

along with assorted photo days.

Associates Degree - Computer Graphics

This is a partial list of Models who have worked my HOMEGROWN HOTTIES events over the past two years:

Alexis Nichole, Gwendolyn Jane, Amy Sparks, Anna Agapism, Tatiana Nova, Villa Lobos, Jessica Gould, Kash Jaxson, Katie Reilly, Mai Mao, Marissan Berian, Ryoko, Sammie Kan, Stephanie Stone, Vicky Vicious, Annie Violet, Klover Isabella, Katya Fierce, Katie Prissy Pants, Sarah Jain, Chrissy Marie, Marissa Renay, Jody Kovac, Stacia Vardinski, Megan Starr, Alexandra Svensson, Asia Perez, Pure Rebel, Jordan Bunniie, Carolina Rusco, Liv Love, Lauren Kane, Ahlisha Newton, Diana Ochoa, Emily Archer, Amelia Simone, Brittany Lauren, Scarlett Starr,
Sunni Somber, Shyanne Autumn, Saycia McGuire, Ambere Murphey, Tabitha Easley, Cati Scavel, Jamie Michelle, Brittany Moxie, Aheelia, Laura Shodire, Torrid, Carina McGowen, Lethal Lexie, Cori Collins, AnnaLizaZ, Aurora Starr, Taylor Aulbach, Lillie Walters.

and more to come....





Friends


Michael Bean has 245 friends.