Here's a great little vid SeventhAvenue put together for me...278MB 1080HD Download....***Some nudity....no minors****
http://www.mediafire.com/?1eh2w1etdiihhhm
**I want to work with other models in my area. If I Friend you and if you're interested, contact me, and will help you with what I can
***Photographers please understand....I don't want these to have a harsh tone to them I just need to clarify to keep from endless back and forth emails covering these issues.....
1. I DO NOT DO TF except for major publication. This means a nationally distributed magazine that can be found at newsstands.
2. I keep correspondence in writing as much as possible and will only be talking on the phone with you AFTER we have come to an agreement.
3. Any type of work you find me doing OUTSIDE of this Model Mayhem profile is strictly off limits for other photographers. If you are with a major online/print publication company we can discuss what may be needed, but I will not exceed my boundries for your personal collection or private library.
4. ...and lastly, for those photographers that occasionally approach me from the " I shoot FINE ART not porn images so I am better than the others" club....
I'm not 5'7" so working with me would probably be a waste of your time and exceptional artistic view. I might add that there is no superior photographic artistry, only variations of it, and some of the most exquisitely beautiful art I have seen has involved what many would consider pornography. No one is above another because of clothing, clothing is the illusion, not the true beauty of a person, but I would never imply that your work is inferior because of it, as you probably do to others with your arrogant judgement. If your work needs props, crazy make up, incredible hair styling, and phenomenal wardrobe to be beautiful...than consider that you are just the looking glass, the people who created your scene are the true artists, and if you had a hand in it's creation that's lovely. The simple fact that you have approached me shows how captivating my work can be without the gimmickry...
...now that all that's out of the way.....
Hello!
Been modeling about 3 1/2 years now. Mostly custom picture requests and pictures for my own site. I am very interested to see what other possibilities are out there for me..... magazines, other websites, calendars, whatever!!
Nude/partial nude is $100hr/3hr minimum you can email about negotiating rates.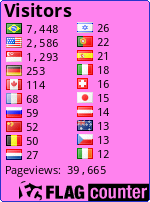 Raunt-MM#2532711-Great time, wonderfully easy, and relaxed, but very professional shoot. Fantastic results!
eMCee-MM#1003866 So happy with the work we produced, your vision was marvelous and showed in the results! Highly recommend you to anyone and would Love to shoot again
ANTHONY NESTE- MM#634113 - ❤It was such an honor to work with you Master Neste. You're the best! I had a lot of fun. You are such an artist. Can't wait to work with you again. Thank you so much ❤
Evan Baker Photography - #355111 Wonderful photographer, great ideas and awesome to work with. Thanks for the great shoot and additions to my portfolio!
DAVID HICKEY- MM#12420- You're such an AMAZING and ELECTRIFYING photographer!! I love the way you work and your style, I felt a warm and close connection so quickly and easily.....so comfortable i could shoot with you every day
Thank you so much for capturing me in such a gorgeous way, and making me feel beautiful and sexy....I can't stop looking at them!!
JOSE LUIS- MM#112 - Working with you showed me so much, the way you pushed me beyond myself, the knowledge you shared with me...I feel like Ive grown as a model as much in that few days as I have in years of modeling. I look forward to working with you again and I would tell ANY MODEL ANYWHERE......IF YOU HAVE ANY CHANCE TO SHOOT WITH JOSE ABSOLUTELY DO IT! You will not regret it!
IRIS PHOTOGRAPHY -MM #1798904 (Absolute gentleman! Recommend to any girl!)
KIWI-KIWI Photography -Mayhem #1872642
BINGME Photography-327018
AVA BRYNT (Model)-2189138 (Great to work with! Super girl, very open minded and willing to try new things!)