A word, or two, of gratitude:
I've been on this site for more than 6 years and in that time have met many wonderful people through whom my work as a photographer and rigger have grown tremendously. I feel blessed to have had the opportunity to meet photographers who have helped, suggested, guided, and even mentored me and equally grateful for the adventurous models who have put themselves in my hands (quite literally) to help me achieve my "vision" and who proudly display images of our collaberations in their ports. So, I want to send a big thank you to all I've listed below as well as others here who have critiqued, yet supported, my work. Cheers!
======================================================
"i come for the ropeburn.. i stay for the Witty banter~" Kymberly Jane
======================================================
Yeah, that's me. Self-portrait with the help of RunAmok Photography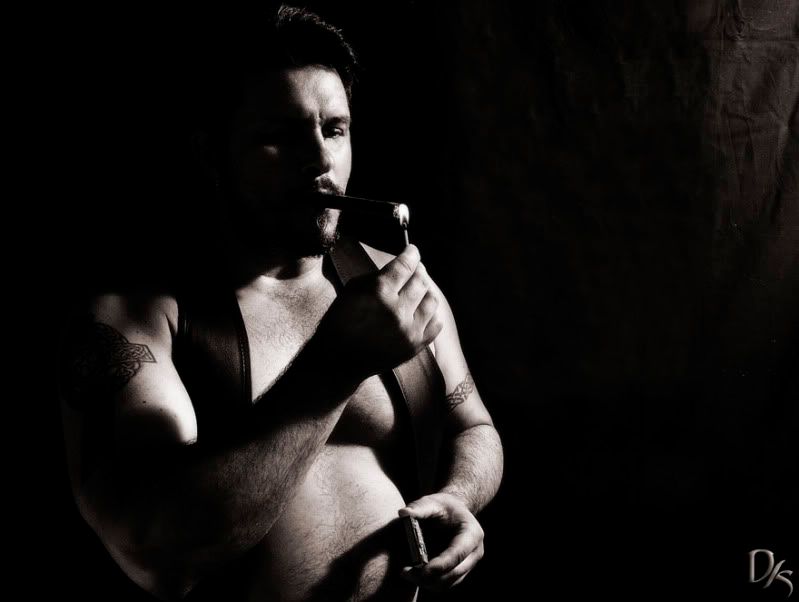 www.donsirphotography.com
I do very limited TFP/CD, but contact me nonetheless if you feel my work can benefit your port or book. I'm comfortable working with all levels of model experience.
I work with men. So gentlemen, if you're adventurous and want something different in your port, let's talk.
I'm also available to rig for other photographers (decorative up to suspension) as well as conduct classes and workshops on the subject of rope bondage for photography. Please contact me for my rates.
**********************************************
My work is featured here:
Most recently my work will be featured in Secret Magazine on the cover as well as a feature gallery in Issue 34 coming out January 2010. Have a look!
www.secretmag.com
http://www.littleredjacket.fusiveweb.co … fault.aspx
http://www.mistique-secrets.com/secret/ … base0.html
MM site help:
http://www.modelmayhem.com/po.php?thread_id=6936
http://www.modelmayhem.com/po.php?thread_id=325701
http://www.modelmayhem.com/po.php?thread_id=393446
2257 for dummies thread:
http://www.modelmayhem.com/po.php?thread_id=387761