We provide professional photography services for freelance models aspiring to build quality portfolios. We also service the girl next door or the Average Joe looking to obtain mainstream magazine quality material. For events, special occasions, family and senior portraits we are also your one stop headquarters.
Our services include a variety of retouching techniques, including but not limited to make-up blending, teeth whiting and teeth straightening. Skin smoothing and scar and stretch mark removal are additional undetectable retouch services we provide. For flawless photos we also include, the reduction and enlargement of body parts, as well as tattoo enhancement or removal (if requested).
Our aspiring model and magazine style photo session are based on an hourly rate. Within each hour we place no limit on the amount of photos that we snap, the amount of people allowed in a session, the amount of poses, or the amount of outfit changes you are allowed to take place.
For each hourly session you receive two (2) images retouched as described above. Included in your package is a DVD containing proof from the session. We also will provide you with your own password protected online gallery, perfect for sharing photos with distant loved ones, or friends who were not able to make it to your session (Outsiders will not be able to access these photos without your password).
Hourly Session Cost: $150
Additional Retouches: Rate Listed Below
Make-Up: Starts at $60
Body Paint Applications: Starts at $100
Models - While I am TFP (Trade for prints) friendly, TF opportunities are becoming less frequent (but it doesn't hurt to ask), otherwise my rates are reasonable. Feel free to email me to set something up, or ask any questions.
TF Policy - This is my TF policy. You will receive at minimum, one fully retouched photo per look that we do during our shoot. I follow the quality over quantity philosophy, more than 1 image from a look will not enhance your portfolio, only the very best image will, and that's what I will retouch and provide you. So if we shoot 3 looks I will guarantee at minimum 3 photos, if we do 8 looks, you'll get 8 photos. All TF shoots will follow this policy. Any questions, be sure and ask.
Here are my retouching rates:
-For Basic re-touching I charge $15 per photo.
-For Intermediate re-touching I charge $25 per photo. (this includes everything in the basic re-touch + the dodge and burn technique (like in the advanced) but the advanced is cleaner and more time is spent on it.)
-For Advanced re-touching I charge $35 per photo. (This includes everything in the basic and intermediate re-touches, but it is much cleaner in every way, high quality magazine material... (everything is perfect) this is what I do to all of my photos in my port.)
-For Artistic comps I charge $50 per photo. (This is when I cut out the model and place him/her in a different background, (you can add wings, sparkles, fire, swirls, etc.) and turn it into a work of art)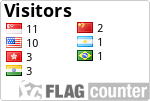 *All service request require a NON-REFUNDABLE deposit of 50% upon booking.