NEW MANHATTAN STUDIOS - 30+ years of experience in advertising, marketing, photojournalism; fashion, physique, fitness, and editorial photography. We specialize in headshots and portfolio work for the acting and modeling communities of New York and publish a series of fine art photography books and gallery prints. View our corporate portfolio here:
http://tinyurl.com/NMS-2014-Portfolio
We seek and pay models for a variety of commercial/editorial and art assignments and cover travel expenses when appropriate. Additionally we seek fit and athletic male and female models for the studio's fashion, fitness and physique art portfolios.
We offer headshot and portfolio services at an hourly rate. (See our Website for rates.) We also offer a limited number of TFP sessions each month. (Message us to be considered for TFP sessions.)
Featured in DNA Magazine (Issue #174)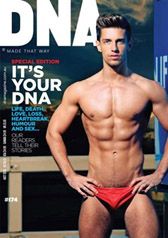 Featured on Favorite Hunks:
http://favoritehunks.blogspot.ca/2014/0 … udios.html
http://favoritehunks.blogspot.ca/2013/1 … y-new.html
http://favoritehunks.blogspot.ca/2012/0 … y-new.html
http://favoritehunks.blogspot.ca/2012/1 … y-new.html
Published work:
Cortlandt Manor - 120 pages featuring six models from the runways, stages and studios of New York
http://video214.com/play/SFlKfsL9Ylu1dsJVVMN0GA/s/dark
Berkshire Place. Rockwell Country, Updated. 130 pages with eight models shot in on location in the Berkshire Hills of western New England.
http://video214.com/play/FAa3oruSjvUNQql5lztVOA/s/dark
Sunset Meadow - with 44 plates featuring MM model Alex Corso
http://video214.com/play/KPqGoDuCXU9JYaiqt015qA/s/dark
2014 Studio Calendar - featuring twelve models from the studio's current portfolio
http://www.newmanhattanstudios.com/nms_store