For a living... I'm a Broadcast Designer & Animator in St. Augustine, FL.
As for my passion... I am a Photographer with interests in all sorts of photography from nature, sports, astrophotography & of course, model shoots & portraiture... which is why I am on Model Mayhem. I'd like to make connections to other creative people to create some great photographs.
As for my way of working... I like for a shoot to be fun, no stress & a collaborative between myself & my model. I'm easy going so if the person I am shooting has ideas, I'm more than happy trying them as well as adding my own suggestions during the shoot. I'm willing to try anything and am always looking to advance the artistic aspects of my photography for the good of my port & yours. I am confident in my photography on it's own but one of my strengths is in post processing where I have over 20 years in Photoshop & other editing software.
Contact me for my rates which are very reasonable. I'm not looking to make a living at photography, because that would require I shoot things I'm not interested in but earning something to put towards more photography equipment is necessary until I win the lottery, then we can shoot all day with no worries!
Select TF shoots will be considered. Contact me with your idea and we might find a way to make it work if it's something that I feel will benefit my portfolio as well as yours.
Check out my other links to see other aspects of my photography. Thanks for checking out my portfolio.
See more of my work and follow me at:
http://www.facebook.com/CraigHillPhotography
http://www.facebook.com/AllureBoudoiran … hotography
Recent Published work...
Cover, September 2014, RHK Magazine: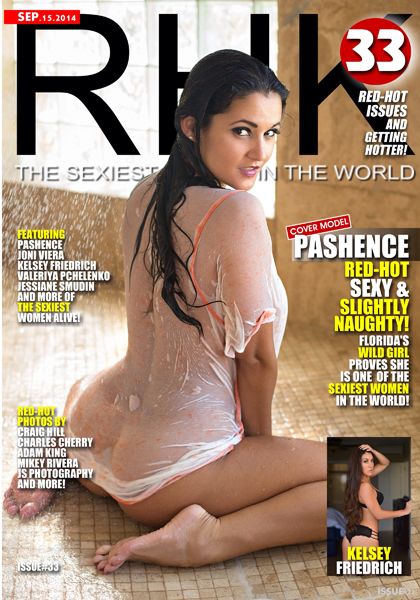 Cover, August 2014, B.A.D.D. Magazine:
July 2014 Southern Vixens Swimsuit Edition