IamAlvinV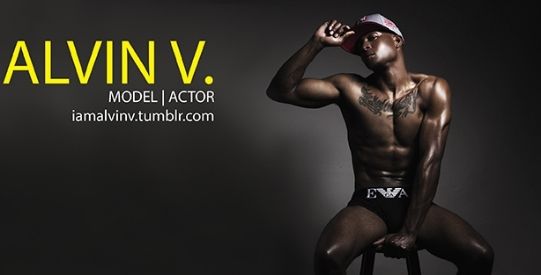 Fresh-on-the-scene; I am aspiring model Alvin V; based out of New Orleans. I have a diverse range of style, from fashion to alternative, and I am always observing new and interesting concepts to try out. No idea is too risky for me; I believe that in order to achieve greatness, one must be willing to take unlimited risks.
I..,
Will travel (Paid Assignments Only)
Will do TFP/TFCD (Select Assignments Only)
Ethnicity:
Black American & Honduran
Born:
1984
Born/Raised:
New Orleans, LA
Height:
5'10″ / 179cm
Chest:
36″ / 91cm
Waist:
31″ / 79cm
Shoe:
10″ / 25cm
Hair:
Brown
Eyes:
Brown
I am interested in:
Print - Magazines - Calendars - Modeling - Promotional - Commercial - Fashion Show - Movies - Music Videos, etc..
OFFICIAL SOCIAL SITES
FACEBOOK:
http://www.FaceBook.com/AlvinVPage
TUMBLR:
http://www.IamAlvinV.Tumblr.com
INSTAGRAM:
http://www.Instagram.com/IamAlvinV
TWITTER:
http://www.Twitter.com//IamAlvinV
KEEK:
http://www.keek.com/IamAlvinV
MODELMAYHEM:
http://www.ModelMayhem.com/IamAlvinV
Contact:
IamAlvinV@Gmail.com
Feedback and constructive criticism is highly appreciated!!
Available for runway, commercial print, and fashion print!!


Compensation: Depends on Assignment
Follow me on Twitter & Instagram @IamAlvinV