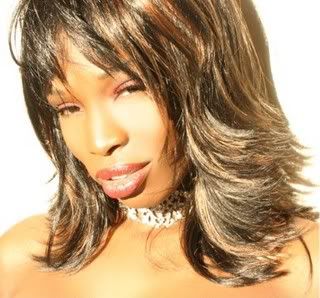 I am a woman of many hats
I am able for booking for all of the positions I am well qualified for below.
Actress
Model - Commercial- Print- Tradeshow- Runway
Promotional
Brand Ambassador
I am looking for marketing companies and other companies that use Models/Actress. I am with a few agencies however, I am always looking for new REPS
The more the better.
******************************************************
I am a driven and serious person about my craft. I have studied for 3 years at Act One in Chicago. I would consider myself a witty person who loves what she does. I have worked on a few films that came here to Chicago.
If you have something you want me to read I am always game. Shoot it over to me.
Here in Chicago I am represented by
Stewart Talent
Elite Modeling
Lily's Talent
( DO FREELANCE AS WELL)
My Rates
My rates do vary depending on assignment. Please contact me for more information.
I will do TFP/CD shoots only if Make-up and hair are provided and if we move each other. (there are some exceptions) I will only engage in TFP/CD shoots if I am allowed the same rights as the photographer. I also require images for my records with a DPI high enough for printing.
If you want to edit pictures before I use them that is fine. It's your shot. I just want pictures with at least 300dpi. and able for printing the size 11x14. Photo Credits will always be given unless you tell me otherwise.