Hello, and thanks for stopping by! First of all, and I've heard others say it before, but I'm going to make sure my intentions aren't misunderstood. I'm not here for the purpose of dating, or to spark up relationships aside from professional ones. Now that's out of the way...
I have some VERY lofty plans in the realm of entertainment and modeling, but I can't make them happen alone!
My main focus is on writing and recording my original music right now. I have MANY plans that are all meant to work together. Yes, I need LOTS and LOTS of beautiful pictures with beautiful women that will be used for promotion going to major record labels, etc.
Aside from working on original music, I'm plotting my own show to be produced in Vegas doing impersonations... a "Rock n' Roll Fantasy", so to speak. I have unique concepts that have never been done before. Therefore, I'm trying to get as many spectacular pictures as I can for publicity.
This will go WAY beyond a tribute show. I can't give too much away, but it takes a city like Vegas to pull this off in!
The rock stars I'll be impersonating are as follows;
Anthony Kiedis/ Red Hot Chili Peppers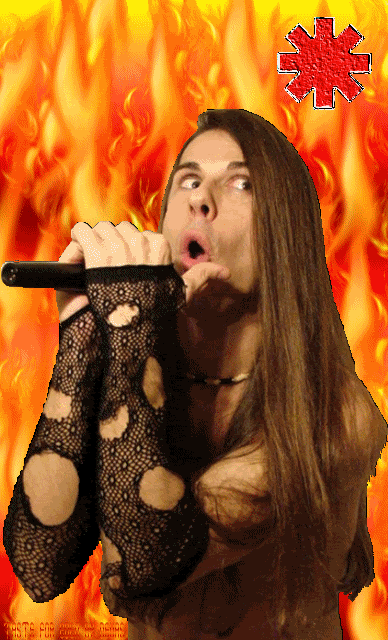 Jim Morrison/ The Doors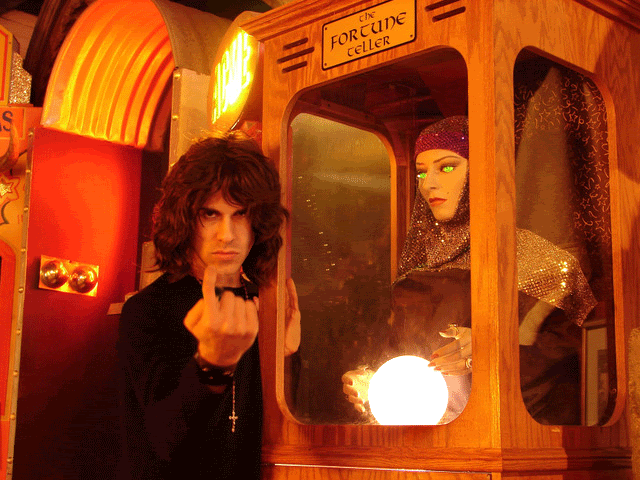 Alice Cooper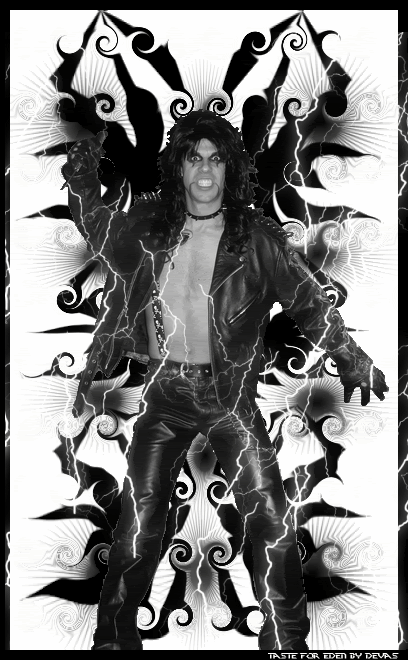 Coming soon:
Joey Ramone/ The Ramones
Mick Jagger/ Rolling Stones (late 60's/early 70's)
I want my pictures to be surreal and provocative... the kind of images that burn their way into your psyche.
I'm also looking to work with models and photographers who are into fantasy art, ala Heavy Metal Magazine; Boris Vallejo, Julie Bell, Simon Bisley, etc.
It was sugguested to me that a great way to promote myself would be to get my own deck of playing cards, each card a different picture. (Thanks Melissa!) There's LOTS of work to be done.
I seek anyone who has great ideas and will help further my cause as well as their own. I'm interested in TFP/ TFCD with photoraphers for the sake of building my portfolio. I'm also looking to get paid for other assignments, as I'm still doin' the starving artist thing.
FEMALE MODELS: If you're looking to expand your portfolio with something surreal and exotic, maybe we should be working together. I'm looking for tantalizing, yet tasteful. You call the shots, so to speak.
If I send you a friend request, it's because I'm genuinely interested in the possibility of doing work together and/or networking. I have MANY ideas that will require a collective effort. As I'll travel the country/world playing music, it affords me the opportunity to work all over.
PHOTOGRAPHERS: I'm looking for those of you who get ideas and then run with them. There are plenty of people willing to take pictures when you're with half nude women. I want someone who knows how to create something timeless.
If you're a Photoshop afficianado, all the better. If you're Salvador Dali with a camera, you're a fuckin' freak, but I like you already!
I've seen so much beauty and talent on this site, I'm just in awe and very humbled by it all! I hope to make some cherished contacts through here. I wish everyone nothing but the best!