Hello there and thanks for visiting! Please take a moment to READ my profile.
I am interested in working with professional minded people... I treat everyone with complete professionalism. I appreciate the value of your time, so please be considerate and respect the value of mine...
Selective TF work will be accepted
if the end result will be a beneficial addition to my portfolio, or increased brand awareness... Please be aware that like everyone else I have expenses also, therefore paid work will always come first... Should you wish to book my services, please feel free to contact me with your requirements and I would be happy to provide you with a specific quote...
I have no interest in being a Photoshop master and distorting an image from its original true beauty, therefore I prefer to shoot natural and real looking images... I do have a private studio located in Mississauga which is often used but I also shoot on location...
I give credit where credit is due, and I am more then happy to provide references/feedback for all the models I have worked with...
Thank you for your time and interest. Now let's collaborate!
Cheers...
Notes.....
• I do allow escorts at all photoshoots as long as your escort understands that they are not part of the shoot and will have no input to its content. I will accept assistance from your escort if they want to help with equipment & props. Otherwise, I will expect them to stay out of the way.
• Friendship requests? Sure I'll accept them. Also please feel free to comment or list one or more of my portfolio images.
• All Models will be required to sign a release form...
• All Models will receive a usage agreement providing you with permission to post or print the images to promote yourself. Any editing and/or cropping done to the images is strictly prohibited unless authorized by myslef...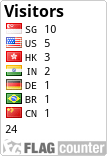 I have had the pleasure of working with the following talented and wonderful people...
= # of times collaborated
••• MODELS •••
Karlee D MM#2738006
Amandy MM#2791107
Nadia
Stefanie
Dora Ray MM#2299299
Adrianna Leigh MM#2981105
Tia
Mandy Monroe MM#19912
Paul
Darryl
Natalie Ney MM#1304202
Lorrissa MM#1662549
Morgan Miller MM#2873202
Carissa Lynnn MM#3155733
Olivia
"It was great working with you too, fun easy shoot!
" Mandy Monroe MM#19912
"Had a great experience working with you! Very considerate and respectful!" Adrianna #2981105
"Great photographer with a lot of respect for his models!! Definitely someone you would not want to miss shooting with xo" Amandy #2791107
"Can't wait for our next shoot!!" Karlee #2738006
"Hey thanks for the photos from the car show, your photos are always amazing!!" Andrea #725445