*** Summer Season is very busy, therefore I will have limited TF opportunities. ***
Owner & Operator of Vaz Photography in Mississauga... I mainly do commissioned projects, however I am open to TF collaborations should the end result be a potential benefit to my company's exposure or portfolio.
For those that are serious about their time, then please feel free to contact me and let's get something started. Sorry I have no time for unprofessional people, divas, or flakes... I work hard towards getting the best results possible, and if your not interested in doing the same, then please move on to your local GWC and continue to add worthless images to your portfolio.
I like my sessions to be fun and relaxed, otherwise it just feels like work and who really enjoys work?
I give credit where credit is due, and I am more then happy to provide references/feedback for all the models I have worked with...
Thank you for your time and interest.
Cheers...
Notes.....
• I DO allow escorts at all photoshoots as long as your escort understands that they are NOT part of the shoot and will have NO input to its content. I will accept assistance from your escort if they want to help with equipment & props. Otherwise, I will expect them to stay out of our way.
• All Models will be required to sign a release form and show proper identification...
• All Models will receive a usage agreement providing you with permission to post or print the images to promote yourself. Any editing and/or cropping done to the images is strictly prohibited unless authorized by myself...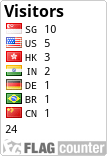 I have had the pleasure of working with the following talented and wonderful people...
Karlee D
Amandy MM#2791107
Nadia
Stephanie
Dora Ray MM#2299299
Adrianna Leigh MM#2981105
Tia
Mandy Monroe MM#19912
Paul
Darryl
Natalie Ney MM#1304202
Lorrissa MM#1662549
Morgan Miller MM#2873202
Carissa Lynnn MM#3155733
Olivia
Mandy Madison MM#1081865
Maggie Barel MM#2718709
AprilRuiz MM#3165873
Jaelynn Ohara MM#3280893
Izzy Dee MM#3365780
Killile MM#3133279
Ebony
Kelli MM#1639622
"It was a great pleasure working with you, a photographer with direction, excellent camera skills and easy to work with
Thank you" Mandy MM#1081865"
"It was great working with you too, fun easy shoot!
" Mandy Monroe MM#19912
"Had a great experience working with you! Very considerate and respectful!" Adrianna #2981105
"Great photographer with a lot of respect for his models!! Definitely someone you would not want to miss shooting with xo" Amandy #2791107
"Can't wait for our next shoot!!" Karlee #2738006
"Hey thanks for the photos from the car show, your photos are always amazing!!" Andrea #725445