Currently only shooting studio in my loft. Going through a divorce and I have closed down my five room studio with no immediate plans to reopen. Those models who I shoot know how to get a hold of me. I will be shooting location and can set up temporary studio in my loft for those interested.
Views as of 12/5/12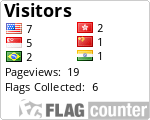 Over 30 years of photo and video work in advertising/marketing - since 1983. Television and print advertising was a specialty before recently turning my talents to glamor and fashion photography.
My main goal is to get my models noticed while possibly picking up more clients along the way. I like the freelance lifestyle and the freedom it gives me above the typical staged shots I have dealt with over the years.
I don't do this to pay the bills although I do expect to get paid to shoot you. There are the select few models I work with who I will pay for and who I have established a professional relationship with - you know who you are. I will also pay gas money or fill your tank for travel to and from a shoot if need be for first time shots. Especially if the session is mutually beneficial.
I shoot for the love of the shoot and the smile when the model sees their final product. If it gets them noticed, on the cover of a magazine or trade ad, then we all succeed in the end.
I am currently shooting TF on location and in my studio. If I shoot you, there is a model release stating that I will not use your image for anything other than my portfolio. You will receive a DVD of all your retouched photos cataloged with high resolution photos suitable for printing.
I am open to all model's suggestions and very open minded to the model's wants and needs. I shoot all types of photos from nature to people, and consider nothing off limits.
==================
New models, you should NEVER pay an agency a fee to join them. If you have what it takes, modeling agencies will sign you for FREE. If you are paying for either photos or to be in an agency you are being ripped off. The only exceptions to these rules is when you approach a photographer with a certain photo you need to have shot for commercial or another type of work (we do need to make a living somehow!)
Beware of GWC (guy with camera). This is the guy that tells you they have relatives that work for major publications or that they have been published in all kinds of magazines yet all their images in their port are basically point and shoot shots with an on camera flash. If a photographer's work is inconsistent in quality they are the dreaded GWC. The best test is to look at the photographer's images and ask yourself if you could see the photos in a publication based on quality and composition. If the answer is no then you are dealing with a GWC. Quite simple.
==================
I demand on meeting my models before shooting them for the first time and go over possible shot lists to assure we are both on the same page and there are no surprises the day of the shoot.
If you are to bring an escort to the shoot, they must stay quiet and out of the way and sight. Please try not to bring jealous boyfriends, girlfriends or spouses to the shoot. You will not be comfortable and neither will I. If the escort breaks any of the rules and interferes, the shoot and contract will end. I hate being this way but many shoots have stagnated because of these issues and that is truly not what anyone wants.
Thank you for looking over my portfolio. If you see anything you like, get a hold of me and let's shoot!