The 2012 Body Painting Calendars are Available!!!
http://www.facebook.com/bodypaintcalendar
and here is a link to the video on youTube of the Calendar.
http://youtu.be/3LDs3DkY1bg
This is the 3rd annual edition of the military body painting calendar. A portion of the proceeds is donated to the Fisher House Foundation to assist families of wounded soldiers, marines, sailor and airmen.
Check the out - or better yet order one - at:
www.bodypaintcalendar.com
http://www.facebook.com/bodypaintcalendar
Just openned a new Bodypainting website at
www.bodypainter.net
or
www.chicagobodypainting.com
. Check it out if you get a chance.
MAY 15, 2010 - Bodypainting at the Playboy Mansion for the Stars and Stripes Party, then attending the party!!!
Some Pictures of Bodypainting at the Playboy Mansion now posted in the Playboy Mansion 2010 folder.
Everything in the Portfolio is painted... some looks so real you can't tell... so take a good CLOSE look.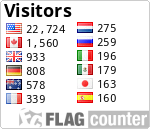 Tribute Calendar 2010
www.bodypaintcalendar.com
We are publishing a bodypaint calendar to raise fund to help wounded warriors and the children of those killed in action.
If you would like to be part of our project... please contact me.
Bodypainting!!!
The popularity of bodypainting has grown exponetially over the last several years. Today, at events throughout the world, bodypainting is recognized as a medium for advertising, self expression, and our art.
For 18 years, I have been a professional bodyartist. My clients include companies like Playboy, Miller Brewing, Stolichnya and many more. My work has appeared on stage, print, billboards, magazines, advertising and commercials.
In addition to bodypainting, I practice all the temporary bodyarts including facepainting, henna, airbruish and bindi.
Although 90% of my gigs are for pay, I do some TFCD work.
I am especially interested in expanding my styles and will consider TF* provided I can choose the work to be created.
If you are a model looking for some bodypainting to enhance your portfolio, I will consider a TF* subject to the end product desired.
If you are looking to hire an experienced Body Artist, call me!
Thom