Follow me on FACEBOOK
Darryl Briggs Photos
PLEASE SUPPORT OUR TROOPS! GIVE TO THE USO'S OPERATION PHONE HOME! THANK YOU FOR GIVING AND THANK YOU TO OUR TROOPS!
Glamour Club Shoot - Sunday Sept. 28th
Always Popular Charlie Kristine!
Glamour Club Shoot - Sunday Oct. 12th
Sensational Richele!
Glamour Club Shoot - Friday Oct. 24th
Awesome Asia!
I am primarily known for my glamour and motorcycle work and have had images of this type published by many regional and national publications.
If you are a model and would like to inquire about working with me, please email me with the type and style of what your are wanting to shoot, your location or your plans to be in Dallas, your budget (I don't shoot for free), and your contact info. I'll get back to you as quickly as I can. I also offer compensated work for workshop models, national magazines, regional publications, and commercial clients. I don't require "fashion" height, but I do require extremely attractive and height/weight proportionate. Compensation for these assignments vary.
If you are a photographer, whether a novice or a veteran, I host workshops and photography club events that offer a great opportunity to learn AND build your portfolio. These expeiriences are second to none. You learn, AND you leave with great images that you captured.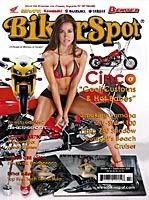 Please review my personal website for a more complete look at my work. My website is
www.DarrylBriggs.com
http://www.darrylbriggs.com/ImageBank/POTD061212.jpg
http://www.darrylbriggs.com/ImageBank/POTD0605.jpg
http://www.darrylbriggs.com/ImageBank/POTD0866.jpg
http://www.darrylbriggs.com/ImageBank/POTD5241.jpg
*******************************************************
TRAVEL PLANS: Will travel with paid expenses. (Duh! Who wouldn't?)
SOME OF MY VIDEOS!
(Clicking on thumbnails will take you to video. Hit "Back" button to return to this page)
SO THERE!
My son Jon.
A Sexy Car Wash Video
Tearsheets & Credits:
Easyriders Magazine
Hot Bike
Chromed Out
American Choppers
Biker
Teeze Magazine
Biker Spot
Street Chopper
The Horse
Street Customs
Budweiser Posters
Adult News and Entertainment
DFW City Nights
theSPORTSpage
Road Bike
US Rider News
Best Bikes
Dixie Rider
BlitzWeekly
& others
Accomplished and Experienced WineBoy, ChocolateBoy, BubblebathBoy, & Body Guard!
BBA Marketing. University of Texas, Austin
(Ok, I didn't post this till we won the National Championship).