-----------------------------------------------------------
-----------------------------------------------------------
-----------------------------------------------------------
Pregnant models
- I have small commercial gigs form time to time. So leave me your info and I-ll put you on my list
-----------------------------------------------------------
-----------------------------------------------------------
-----------------------------------------------------------
-----------------------------------------------------------
click here

~ a list of veteran photographers dedicated to helping "new" models build their portfolios. Current international membership is 600+.
----------------------------------------------------
My rates are unreasonable, please inquire
.
--------------------------------------
If site-mail is broken you can contact me directly
info
@#@#@#
oljstudio.com
------------------------------------------------------------
I'm stock and children photographer.
Children
- that's simple. You hire me, I come and make picture of your kids. You put them on your wall or in album.
Stock
- I make pictures and sell them to designers for use in magazines, newspapers, brochures, leaflets, books, posters, websites, etc.
For stock work I constantly need models. You can choose if you want to be paid cash or get pictures as your payment. That's my version of TF*.
(At the bottom of the page you can find list of models I'm looking for)
Again
. Every picture I make ether you are paying me or you are signing release and I'm able to sell those pictures.
TFP/TFCD only with release signed
, which enables me to use pictures in digital and print media including: magazines, newspapers, brochures, leaflets, books, posters and websites with no further compensation to model.
Model receives photos in exchange of my photographic services.
I cannot accept all requests.
Priority to those who have
access to interesting locations.
It can be school, library, doctors office, business office, pool, restaurant, spa, hair salon, gym, hotel, well furnished and decorated apartment, etc
Turnaround on TFCD
3-4 weeks.
------------------------------------------------------------
NO TF* headshots. NO TF* headshots. NO TF* headshots.
YES for TF* creative beauty shots if you have super clean skin and exceptional facial features. I provide MUA and ask for full release in return.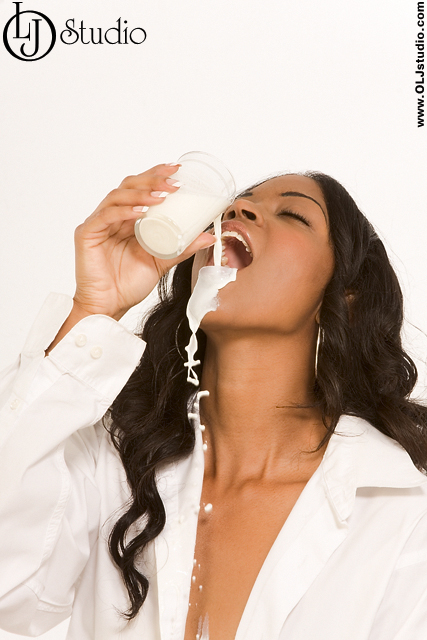 -------------------------
I work hard and I sweat. This is better then going to gym and very good for my weight. I managed to keep my weight stable for the last 10 years.
I'm very concerned about my diet and really watching my weight.
So please bring me no food and don't try to feed me. If you try to feed me I won't bite but I can get really depressed.
Instead I bring danishes to set. And they are good. You can check references
Scheduling and confirmation
I can discuss the same project and date with several models at the same time.
Until we booked, there are no obligations. I haven't made my final determination. You haven't committed. But as soon as we scheduled please make an effort to stay by it. If you aren't sure don't book.
Confirmation phone call 24-36 hours
before the shoot is
requirement
.
If you don't call it means you canceled.
No Show/Cancellations/Re-Scheduling
If session is booked and you are canceling at the last moment (and for me
the last moment is less then 48 hours
in advance) it means that I have no time to schedule with somebody else.
And by that you effectively committed following offenses:
1. You denied other model an opportunity to shoot. (I schedule with you means I haven't booked somebody else)
2. I have to cancel MUA. And believe me cancellations don't make MUA happy. And I hate unhappy MUA.
3. I don't get danishes or even worse I have to eat all of them just by myself. And this is very bad for my diet. You should be ashamed of it!
In a word, if you cancel less then 48 hours in advance, you'll be considered the last for next project if at all.
And when you cancel please
use phone.
I don't sit and check e-mails every five minutes.
Escorts/Safety/References
I have no problem with your bringing escort. Just let me know. Moreover if you are under 18 I
require
presence of a parent.
No exceptions.
Make sure that your escort brings no food for me. It's your responsibility.
I strongly suggest doing you homework and checking references.
Feel free to contact me with your ideas.
If you want to show me some terrific location, don't forget to mention this.
Checklist
*
Confirmation phone call 24-36 hours before the shoot
*
Have your driver's license with you to prove your age.
*
Go early to bed the night before. Model sleeping on set rarely makes good pictures
*
Make sure your nails are done or at least clean and tidy (
hands and toes
)
*
Bring music that you enjoy
*
Bring no food for photographer.
*
Studio is air conditioned and it can be quite chilly. Bring something warm to put on during breaks
----------------
Current areas of interest:
* Christmas
*
Romantic pairs (see port #589829)
# female models (long hair, very clean skin, no big tattoos, no major piercing, comfortable with your body, open for implied at least. Compensation for topless and nude slightly higher. Ethnicity - ethnic with
very
dark skin or blonds.
# male models - commercial looking, fit body, previous experience shooting with female models. If don't have experience I can only shoot you with your girlfriend/wife.
* Music - you provide your instrument
* Graduation
* Healthy life/sport/fitness
* College students
* Pregnancy
* Swimwear (only models with exceptional body)
* Lingerie and implied female models of Japanese ethnicity
* Female model 5'9-5'11, slender legs who can bring one piece swimsuit
* Very dark skinned curvy models for implied work ((a lot of cushion is plus)
* Very dark skinned curvy models for implied and nude work, with C cup at least
------------
My images have been used on numerous romance novel covers
Among other buyers of my work are:
IDS France
TDM Systems GmbH
Complete Wellbeing Publishing Pvt Ltd
Nemours
Myriad Community
ARBONNE DE LAURENCIN SSII
MIB Productions
Northwestern Benefit Corporation of Georgia
French Tendance
Redemann Design
Profil M Beratung Human Resources Management GmbH und Co. KG
JANE Grafits
Trauner Verlag + Buchservice GmbH
Raffaello Editrice
CPI
Buzzy Foot Media Ltd
Elysée Consulting
Frauen und neue Medien e.V. Münster
First Step of Sarasota, Inc.
KIDDINX Entertainment GmbH
Studio 54 Producciones S.L.U.
Chambre Nationale des Huissiers de Justice