Welcome !!
This portfolio reflects my art nude photography.
There is a lot of information here… apologies, it is turning into a bit of a book.
I am located at the top of the state...
but I often shoot in the San Francisco, Sacramento and Redding areas,
at times I even travel up and shoot in Reno.
My interests are diverse. Just like any photographer,
I shoot in several different styles… several different genre.
Maybe this will describe my goals and hopes a little....
Graphic Imagination Studios - Fine Art Candid Portraiture…
&
Invisible Light Photography – Explorations in Infrared...
At the present I am shooting primarily figure and environmental nudes. This is the area I am most interested in exploring, especially in Infrared. I am fascinated with the whole idea & concept of painting with Invisible Light…
Digital Infrared is a very interesting medium, lending itself highly to creativity. Using light that we cannot see… everything takes on a different look, even in b&w. Everything takes on an ethereal quality. Skin tones become very smooth with an almost porcelain glow, leaves and most foliage become white, clouds stay white but have added detail and blue skies become very dark and dramatic. There is an element of discovery… and of the unexpected.
This work is done mainly for the sake of Art.
Most works are done for the purpose of Photographic Gallery Competitions.
Are you feeling creative? Looking to experiment and try something new?
Mainly I wish to take my personal work more into the direction fine art b&w.
I want to take my work to bolder, stronger levels.
Current, On-Going and Future Projects:
TF* Shoots – Headshots & Comp Card Samples
(for BOTH of our real world portfolios)
Yoga or Dance – Nudes in Nature – Infrared Project
Couples Shoot
– this project requires finding the right couple…
(for Chicago Arts Competition)(see my 'casting call' & 'couples' list for content)
I am looking for models that are expressive, creative, confident, open-minded, experimental and committed. I am seeking models in nearby areas (northern ca).
I grant, even with HSU across the street the model pool is limited in this part of the state so 'nearby areas' Covers quite a range, I'll travel.
My shoots are very casual and not rushed... We might certainly have a goal or 'project' in mind but I am also very aware of 'the creative/inspired moment', these are magic. Most of all.... I am looking for models that want to participate in creating art.
I like working with experienced models, there is confidence and knowledge.
I also like working with models that are fairly new to modeling, there is both an enthusiasm and an honest emotive quality to the work.
Compensation:
I pay all models, everyone has expenses.
Even if it is just a stipend along with CD and/or a prints.
'TF-Whatever' can be a great part of the package... for both of us. If your looking to add to/or start a portfolio. I prefer longer shoots, half-day or full-day being most creative.
Do you need Content:
Do you have a personal project that you need shots for?
I am open to discussing a 'TFTime' where we spend time shooting what we each need and we each end up with our shots.
'about me'… A history In Brief
I hope that 'my work will speak for its self', at least style wise. I know, I know… everyone says this… maybe we all mean it. Please recognize that every portfolio represents 'past works' but should give some idea of one's 'eye' & 'sensibilities'.

For me, photography has always been a very serious pursuit.
2nd generation… my Dad was a shooter, a hobbyist & professional, (he even went to Brooks) and I'm his eldest son, so as a little boy I hung around my hero. Quality time with Dad was always trying to help in garage, the yard or holding a reflector. I grew up with it, but I was the only one to catch the bug.

I've always shot… I worked on cruise ships for a few years… camera went everywhere I went… including underwater. Scenic, flora and fauna, I've shot enough of it for the time being… unless I see a really good shot of course. Always as a serious hobby, for myself. Now I'm trying to make a living shooting real estate, events and casual portraiture. It is to nourish the artistic part of my soul that I'm here on MM… to network with other photographers and to connect with models. I find myself now 48 years old, going back to school, fulfilling my dreams and dormant goals.

I would like to add a lot of different styles to my port. I'd like to shoot more beach swimwear, some lingerie glamour, more fine art Bodyscapes both in-studio and environmental, some edgy fashion, perhaps some fetish fashion...

I am looking for a model who is an enigma.
Part voyeur, part exhibitionist, hiding in a shell.
*´¨)
¸.·´¸.·*´¨) ¸.·*¨)
Someone (¸.·´ (¸.·´ Truly Inspirational·*´¨)¸.·*¨ A Muse…
Model Mayhem Members
that I have had the privilege of working with over the last couple of years:
Models:
Christa Redwine - 275807
The New Rhiannon - 340946
Devon86 - 185034
Candy Poses - 62156
Vidalia Nichole - 723559
Amber Dawn - 322337
Hannah Holtman - 365696
Azari - 622850
Jennifer Lynn Carter - 458500
Maria J - 573086
Sugar Pixie - 779330
Meghan Claire - 822801
Amber Sparks - 862165
J Taelin - 844324
Alice L - 325208
Elizabeth Liang - 831125
SilverCharm - 540660
Nida Thaingtham - 411004
Tiffany Bond - 1009384
Ada Yan - 870129
Lauren Renee – 780293
Andrea MJM - 868603
Karen Yaipen - 1225259
Allie Laura - 1513318
Victoria Gunn - 1000914
Kae Girl - 1417269
Freya Gallows - 533961
Iona Lynn - 44684
Lerailinka - 1792743
Makeup Artists and Hair Stylists:
Michelle Vega - 1004560
UnFamous Design - 794647
PerfectionBeauty - 791482
Just Alischenka - 854854
Christinas Designs - 386483
DeLeit - 1000145
Sandy B - 61167
Jennifer Ericson - 879469
Wardrobe Stylists:
Muheeka - 360645
EtcPantoufle - 798918
Sophias Style – 813656
other Collaborations are local and not (yet) Model Mayhem Members
WINNER - 35th Photographer of the Week

Winner - Friday, December 5th, 2008
The Workout
Winner - Monday, December 1st, 2008
Angel Eyes
Winner - Tuesday, October 07, 2008
The Feel of Sun and Wind
(NSFW)
- 10th Photographer Of The Week -
'No Further' Picture of the Day for 6/26/09
'Cocoon' Picture of the Day for 7/2/09
'Almost Floating' 18+ Picture of the Day for 3/10/2009
'Music in the Air' 18+ Picture of the Day for 4/5/2009
'Sugar Pixie' 18+ Picture of the Day for 4/6/2009
'Lotus' 18+ Picture of the Day for 5/29/2009
'Sudden Weather' Dark Image Competition for 04/07/10 Theme - 'Cold'
'Stranded Ashore' Dark Image Competition for 05/01/10 Theme - 'Goddess'
'On The Alter' Dark Image Competition 09/05/10 Theme - 'Irredeemable' (tied)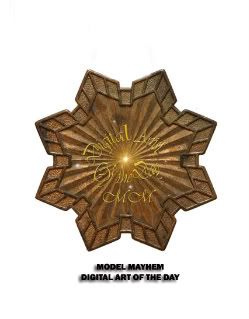 'Sudden Weather' Digital Art Of The Day 6/1/10 Theme - 'Sorrow'
'Lotus' Digital Art Of The Day 9/5/10 Theme - 'Blue' (tied)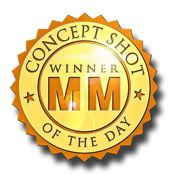 'Crossing Another's Path' Concept Shot of the Day for 06/21/10 Theme - 'Sad'
'The Workout' Concept Shot of the Day for 09/16/10 Theme - 'Males'