As an independent freelance model, I have the freedom to do whatever work appeals to me. I am a multifaceted artist, a singer and in a band, an author soon to release my first novel, a programmer, and anything else I put my heart into.
I'm so excited to finally share the native iOS app I helped build and launch! Please go download
The Band Famous
and if you like it please be sure to rate it/write a review! The Band Famous includes our full-length EP, videos, games, and so much more. It's FREE and compatible with iPhones and iPads, too, just search the iPhone App Store! Thank you to anyone and everyone who does so! You have my eternal love and gratitude, your support means so much!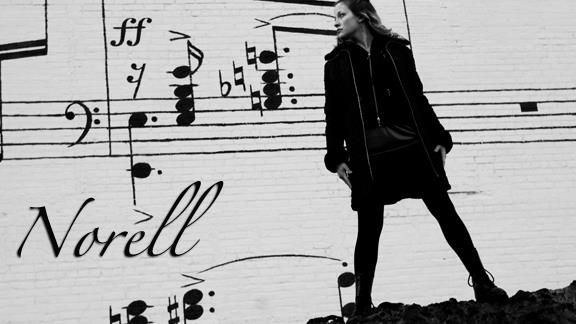 As I digress, modeling is a passion of mine as it is a mechanism to not only show my appreciation and love for art as an artist, but to become a piece of art, and to do it again and again.
It's a never-ending adventure! I love collaborations with creative minds, but as I am a very busy girl, paid shoots take top priority. I will consider alternatives, such as publication work. No disrespect or hard feelings, but I do reserve the right to be picky.
Contracts and Escorts are standard protocol
.
Now Booking!
** I am available for national and international work, provided travel expenses are paid in advance. If you have questions about this, please do not hesitate to inquire and send me a private message.
I also require a nonrefundable pre-booking fee if you wish to book me, this is to insure that my time and your time will not be wasted.
Contact me for rates for genres, including but not limited to Fashion, Portraits, Promotional Modeling, Events, Couples, Groups, Artistic Nudes, Body Art, Implied, Commercial, Swimwear, Lingerie, and Erotica.
I accept cash, money orders, and credit cards - Visa, MasterCard, American Express, and Discover.
Some of my experience includes being a body paint model at Summer Set Music and Camping Festival 2012, I have several years experience in modeling both in studio, on location, and live (before an audience). I've also worked as an agent, and handled administrative work while simultaneously working as a promotional model at Sexapalooza in Minneapolis and Portland with vw|NK Agency, as well as several other events and occasions. I also was a promotional body paint model and administrative assistant at Twin Cities Gay Pride 2013 all weekend long at the Gay 90s.
When you work with me, you really are working with a jack of all trades. Further background includes public relations, cosmetics, hair styling, photography, retouching and digital art, acting, dancing, web design, yoga, sports - namely soccer and volleyball, hula hooping, and so much more.
Chances are, I can help your vision become a reality.
*Resume available upon request.
Check out my website to learn more and connect.
http://phonixintl.com/norell
I take modeling very seriously, it is a job to me, like any other. I am very reliable and communicate very well. I graduated with Honors in Communications and Liberal Arts. I'm always professional, and make efficient use of my time and those I work with. I'm in this with all my heART.
Paid work is Top Priority; HOWEVER, if you can offer me something unique and are clearly adept at what you do, I would gladly consider TFP.
**I will gladly consider TFP if it will lead to our collaborative work being published in an esteemed magazine or other publication. It never hurts to ask.
::Notes::
- I have one tattoo on my left hip, and my belly button, nose and ears are pierced. Piercings can be removed upon request, and tattoo could be covered up or easily photo-shopped out.
- I've been body painted many times, I'm comfortable in my skin!
- I have excellent interpersonal and communication skills, I work well with others. Interested in couple and group concepts too!
- I'm comfortable with and open to select artistic nudes, fetish, and erotic concepts.
- If you want to see examples of my artistic nudes and erotica work, private message me for passwords to protected albums.
**Testimonials:
From Model Jade Valentina MM #2406379
"1st worked with Norell at Sexapalooza in Minneapolis, MN in November of 2012.
She was amazing to work with and directed the models and myself very well. She does more than just modeling, but agent work and hair and the list goes on. All I can say is that she is a little sex kitten and has the world in her hands. This woman is amazing to work with and easy going. She makes you feel very comfortable in whatever situation you are in. She is a beautiful woman inside and out. If you get the chance and she casts you - definitely take it - you won't regret it!"
From Artist and Body Painter Jacob Alexander MM #754516
"Norell is by far one of the most detail oriented workers I have met in the Midwest. She is fast paced and can keep up with anyone even under the most stressful circumstances and is a master at improvisations. She is very personable with clients and helps accommodate even the pickiest of people. Driven by her music and love to create but never lacking a business mindset. She puts to use her B.F.A and is a charm to work with. She is also bilingual and a very talented singer. She has both integrity and life experience that sets her apart from others I have worked with in the past."
Not everyone that I have worked with have Model Mayhem, but I've listed a few below:
**Film:
Chris Koza's Works for Words Sponsored by 89.3 the Current - June 2012
http://vimeo.com/43685347
48 Hour Film Project - Short Film by the Red Shirt Convention, June 2013
**Music:
Lead Singer, Lyricist, and some Keyboards
http://bandfamous.com
Love Monster Famous App Release Party - June 13th, 2014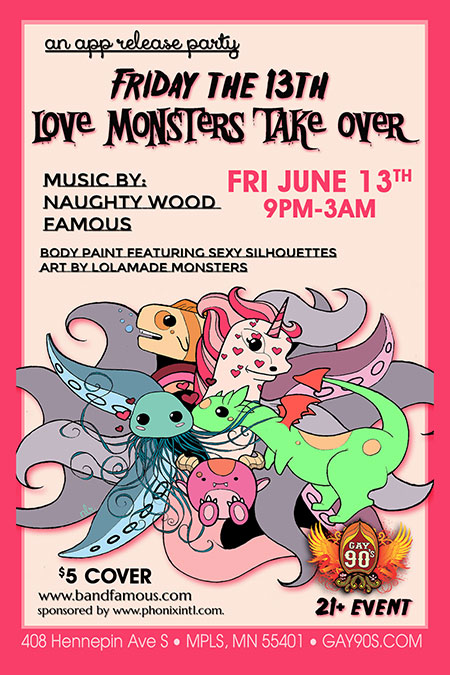 Ambien VII - Incandescent (Vocals, Keyboards, Lyrics) - July 26th, 2013
http://jambots.com/ambien/ambien-VII.html
This was the first, and a complete surprise to me, improv recording session with Jambots, C64 Vision, Jacob Alexander and myself. It was also played livestream via YouTube to listeners around the world. I jumped in on keyboards and vocals, making music on the whim.
X Fashion Show Body Painting by Jacob Alexander. With Norell, the Nightstalker, Mach Fox, and More - September 30th, 2011.
http://vwink.tumblr.com/post/11109936366/xfashion
http://supportxander.tumblr.com/post/80 … aren-alloy
http://theloungempls.com/?attachment_id=866
http://www.youtube.com/watch?v=NPaYjLfKg6k
MPLS.TV Uptown Episode - December 10th, 2009
http://vimeo.com/8108012
(Beginning around 9:45).
5 Year Anniversary Celebration For: Mr. Zero's
http://www.youtube.com/watch?v=Mk_rjexR5e8
Mr. Zero's Vinyl Record Store
**Photographers:
Jacob Alexander MM# 754516
Ian Holyoak MM# 1187403
J Nilsson Photography MM# 1280658
Oliver Kriston MM# 2239221
Johnny Jiron MM# 2836679
Phocul Photography
Bret William Photography
Jessica Collette Photography
Brad Malmgren MM# 1521537
Page Photographics
Jessica Ramaker
**Makeup:
MaiMai Vang (she is also a model and photographer!) MM# 1457199
Jacob Alexander MM# 754516
Marah Schiele
Sal V
Jessica Collette
**Hair:
Jaimie Juettner
Laura Buske
Michael McManus
Jessica Collette
**Body Paint:
Jacob Alexander MM# 754516
Heather Zehr
**Artists:
Suzann Beck MM# 2853994 - I modeled for her portrait painting, and very much looking forward to sharing the completed painting!
Berk K MM# 2643013
**Conventions:
Sexapalooza - Minneapolis, MN - November 2nd-4th, 2012
Sexapalooza - Portland, OR - November 16th-18th, 2012
**Festivals:
SummerSet Music and Camping Festival - August 24th-26th, 2012
http://vwink.tumblr.com/post/3699270430 … -set-music
Twin Cities Pride Festival 2013 - All weekend long with the artist Jacob Alexander and model/MUA Jessica Collette at the Gay 90s. I modeled, danced, and worked administrative side helping all the beautiful people get painted!
Twin Cities Pride Festival 2014 - I assisted artist and body painter, Jacob Alexander, again this year at the Gay 90s for another colorful celebration.
**Promotions:
Hallmark Channel Countdown to Christmas
Snow Much Fun and Sweepstakes, Holiday Programming and Games - St. Paul December 7th, 2012.
**Fundraisers
Party for Life, a benefit for Jazzy J of twincitiesradio.net - Minneapolis - October 13th, 2010.
Tattoos for Tears, a fundraiser for the children of Haiti - Minneapolis - February 6th, 2010.
http://www.photographevents.com/clients … index.html
https://www.facebook.com/events/298398700970/