Who am I? I'm greg. I'm a guy who takes pictures.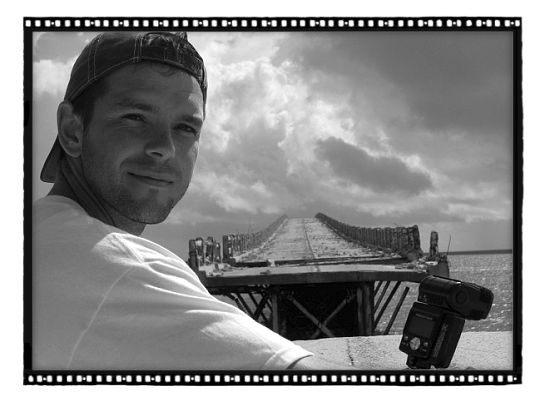 this guy.
I wish I didn't have to do this, but...
Please no friend requests if you are not in my area, or plan on being in my area AND are interested in working with me.
Sometimes I get images in my head and I think they're something other people should see too.
Most of the time, I shoot for trade. I have an idea, I need a model. If you need shots like I can do, generally speaking, you can probably talk me into working with you. It may or may not require that you do one or more of my ongoing series.
Photoshop is a tool, just like the camera is a tool. I sometimes don't use it. I sometimes use it to adjust images and clean up blemishes. I sometimes use it to create something that I've seen in my mind that is not real.
I don't brag about my years of experience, or my equipment or how amazing I am at photoshop. You can look at my images and tell if I'm worth your time or not. Of course, if you WANT to hear about my stuff, I'll gladly talk your ear off about it.
If you want a makeup artist or hair stylist at your shoot, I know several good ones and would be happy to put you in touch with them.
If you're willing to work, so am I.
No escorts, please. I'll be happy to explain my position to you if you ask.
Some people list all of the MM models that they've worked with, how many times they've worked with them, and provide links to their pages. I could do that, but it just seems like a list for bragging. And what's the point, really? The MM models I've worked with are already credited in my portfolio. Do you really want to see hundreds of names and links here? Besides, I'm uninterested in maintaining the list.
Client list, if you care about stuff like that:
Fit Activewear (clothing - exclusive photographer)
She She Bon Bon (clothing - catalog photographer)
Suzi Fox Liquid Vinyl Clothing
FineWood Studio (interior design)
Bucked Up (clothing)
Orlando Rage Dance Team
Orlando Outlaws Dance Team
Ocala Peppers Dance Team
CFCC Dance Team
be sure to visit my website for some other stuff.
www.goodeggproductions.com
*** Hey! Be sure to check out my list right below here to see more of my stuff on other people's profiles ***
And I also have a profile over here with more stuff on it.
http://www.modelbrigade.com/102110