PLEASE READ MY PROFILE!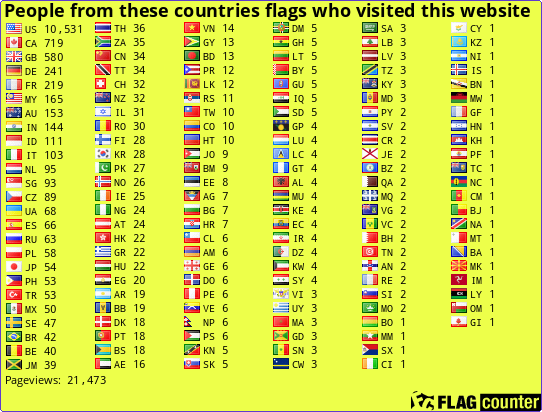 My name is Eddy Jean, I am from a small island in the Caribbean, I do speak French fluently and some Spanish. I spent eight (8) years on active duty in the U.S. Navy and nine (9) years in the U.S. Air Force. I started doing photography in 1985, attended the Fashion Institute of Technology (FIT) for four(4) years in New York City, studied Fashion Design and Photography. I work with some of the world famous top modeling agencies in New York City such as Elite Model Management, Next Model Management, Zoli Model Management, Irene Model Management and others. Having said that, I love and enjoy doing fashion photography only when I work or collaborate with creative and open minded models who helps me achieve the most out of my talent. I consider myself very polite, friendly and lovable and I only wish to work with nice people.
Commercial photography is like making movies, only a few of them will be blockbusters but film makers seek to create a blockbuster in each and everyone of their movies and if one is lucky enough, a blockbuster could happen only once in a lifetime which is enough for one to make a name for himself. There must be a plan to achieve an objective power to the finished work or picture. Under no circumstances should the photo session be treated as a matter of a routine process of a photographer making a simple record of a model's form, shape, style and beauty using the tools of the trade to arrive at the photographic product. There must be a lot more to it than that and that is why it is considered an art form. Every element that contributes or attributes to any degree of interest, curiosity, and excitement must be explored to its fullest and pursued by both the photographer and the model. The chase to achieve something that is unique, powerful through eternal times is or should be the goal of every photographer. Therefore, I have no interest and will not work with anyone who start out by cutting themselves short of their potential.
Note: 18 plus models ONLY. I do not do any sort of photo shoots including headshots with models below the age of 18 under any circumstances. All models must present a valid photo ID before any sort of photo shoots- Absolutely No Exceptions.
I require a signed agreement and model releases for all photo shoots paid or TFP. Please do not contact me if you are not of legal age. If I send you a friend request, it means that I would like to work with you..
Link:
http://www.facebook.com/eddyjean01
http://www.modelwirenetwork.com/eddyJean
http://www.fashionindustrynetwork.com/profile/eddyjean
http://www.photographers.com/profile/eddyjean
http://www.ujenanetwork.com/masters/10989.html
http://www.linkedin.com/pub/eddy-jean/18/88a/a40
Hi Josephine,
I saw you on one model place and I thought you may be interested in our Editorial casting for Details Magazine. We're shooting with Bela Borsodi (
www.belaborsodi.com
) who is an incredible photographer.
You can check out our work at impossiblecasting.com in the print section.
If your not interested in this kind of work we completely understand.
Thanks,
Craig Lechner
Impossible Casting
122 West 26th St
NYC 10001
212.255.3029
Type: Editorial Print
Client: Details Magazine
Shoot Location: NYC
Shoot Date: Jan 8th
Photographer: Bela Borsodi
Casting: C. Lechner & M. Wulf, Impossible Casting NYC
Pay: $500 plus 20% for 8 hour shoot.
*Artistic Nudity Required*
We need make sure the model is very comfortable being nude and having
objects placed on here. There will be no fall frontal and no nipple showing in the
magazine, but they must be comfortable posing on set. NYC Talent Only.
High Fashion Photographer Bela Borsodi brings his unique spin on men's
fashion accessories to Details Magazine, using the female form as his
landscape. Please see
http://www.belaborsodi.com
for examples of Bela's
work.
TYPE: FEMALE, ANY ETH, 18 to 35. Perfect body, Beautiful Face, Must be very
comfortable with Artistic Nudity on a closed set.
To submit: Please e-mails Head/Body shots plus a snap shot. Include in
submission Height, Weight and measurements.
EMAIL TO: submit@impossiblecasting.com
SUBJECT: ATTN Bela Shoot
Event / Name of Promotion:
New York Fashion Week
Dates / Times:
Fri 09/11/09 8:00am-10:00pm
Sat 09/12/09 8:00am-10:00pm
Sun 09/13/09 8:00am-10:00pm
Mon 09/14/09 8:00am-10:00pm
Tue 09/15/09 8:00am-10:00pm
Wed 09/16/09 8:00am-10:00pm
(You must be able to work all dates and times)
Location:
New York City , NY
Pay:
$40.00 per hour
Engagement Description:
Looking for Outgoing Staff for Upcoming Event!!
CASTING Date & Times: Thursday 9/3 12:30-2:30pm
Casting Attire: Please note, if chosen you will be working at fashion week. So we are looking for hip, but classy reps to represent Maybelline Cosmetics.
Casting Location: 53 West 21st Floor 3 NY, NY 10010 ** You will be meeting with Maiah Johnson **
Event Dates if booked: Training 9/8 and 9/10 through 9/17.
PLEASE REPLY BACK TO CONFIRM, Thanks!