Hi!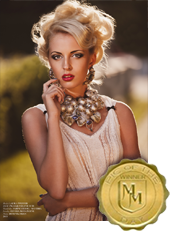 About Me:
My name is Dominik Fries. Germany based Photographer with a studio in Trier (close to Luxembourg, Belgium and France).
I've been fortunate to work with a lot of awesome people in the past few years. I can't thank you all enough for everything.
Not having all of my images here, if you're interested in the entire portfolio/sedcard, please "like" my facebook page by clicking the button above or check out my website, at
http://www.dominik-fries.com
I don't mind travelling, actually I love it, and hopefully MM will assist with finding a few networking options. I do have a special love for southern California..I love to travel there frequently. Even though, I think I should definitely check out Florida too, shorter flight time
I mostly focus on Beauty/Fashion/High Fashion Photography/Editorials.
Everything I know in photography I taught myself, mostly by reading a lot about photography at first, then learning by doing and also participating in some workshops early on.
I'm actually working as a radio DJ/host/journalist in my other life - also a very creative job, but working with words alone just doesn't always represent the ideas I have in my head.
Yes, indeed, I retouch all my images myself. I really love doing that, as it is a very relaxing and magical process. It also shows all flaws I may have made during the shoot
So, I learn from my own mistakes...helps a lot
While you can do a lot in retouching, you still can't photoshop personality. Very important to keep that in mind.
I'm a very curious guy and willing to learn more, expand my horizon. Being here will hopefully help with that goal...of course it would be extremely nice to meet creative folks from all over the world, get loads of feedback and exchange ideas.
If you're interested in working with me, please contact me directly here or via my website..I usually don't bite...unless you're a hermaphrodite alien space monster with tentacles...in that case, all bets are off.
Be advised: If you are a publisher/retoucher/etc. and want to work with me, please notify me and ask for permission BEFORE you publish MY work.
Thanks for your time!
Cheers,
Dominik Fries
PS: Oh, this is me by the way, in case you are curious...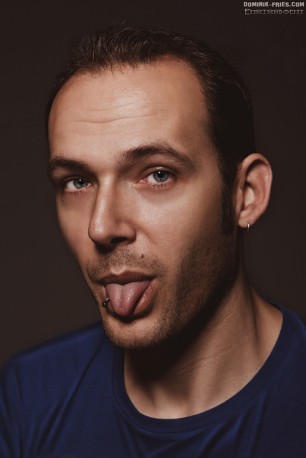 Publications & Stuff 2013: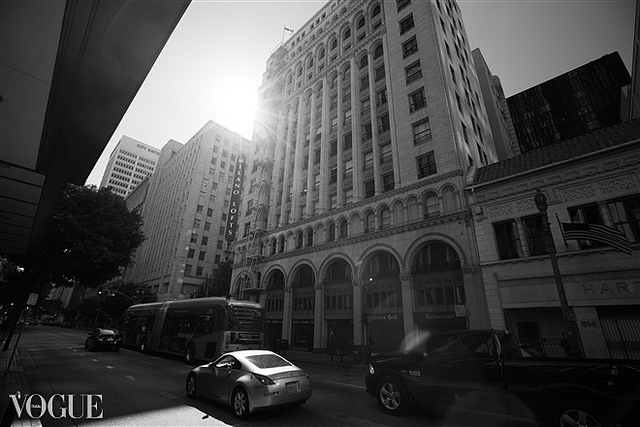 - TWO Magazine / January 2014
- Vogue.it - "Milano Lofts" - Published: Monday, September 09, 2013
- Endee Magazine (September 2013)
-"Photographer of the Week" / ModelMayhem.com - July 16th, 2013
-Pic of the Day on MM - with "Sunkissed" - July 9th, 2013
-Ad for
http://www.elvyradesign.com/
- Jewelry Store Lithuania - June 2013
-AVIATRIX.de - Haute Couture Fashion Store - Editorial & Catalogue images - June 2013
-"Break Down" Ad - Campaign with Kess Prystawek (Germany) - May 2013
-Shoot in Downtown LA with model Melanie Mac MM# 1243864
-Kaboom Magazine - Bombshell of the Year 2013 (publication)
"2013 Kaboom! Asian Bombshell of the Year: Melanie Mac" MM# 1243864
-ad campaign shoot for energy / anti-hangover drink "Break Down" for their German/Luxembourgish promotion
-several shootings with Model Melanie Mac MM# 1243864 ("Break Down" - New Campaign 2012)
- flyer shooting for Import Fashion Spocom Event August 4th, 2012 with model Melanie Mac MM# 1243864
-several comercial shoots for local businesses in Germany / Cityradio Trier, Antenne Kaiserlautern Radio Stations, etc. / Havanna Bar Trier
-magazine shoot for Safari House / German Issue / July/August 2012
-Shoot with Makeup Artist
Inga Krasileviciute MM# 1870596 April 2012 / June 5th, 2012 Bobinet Shooting Trier
-Magazine Shoot for "Safari Haus" in Trier / Local Party Mag.
-several shoots with other MUA's, which are not in MM (not as popular in Germany it seems)
- event photography for Stadtleben.de 2010/2011
- Cover Shoot for Stadtleben.de / December 2011