**************************** UPDATE**************************
As of March 1st 2014.
I will be doing (Very Limited) TF/TFCD. Unless Locked in a Pre-Booked special project.
If you are looking to collaborate with me please email or inbox me asap.
Currently Hair color: Black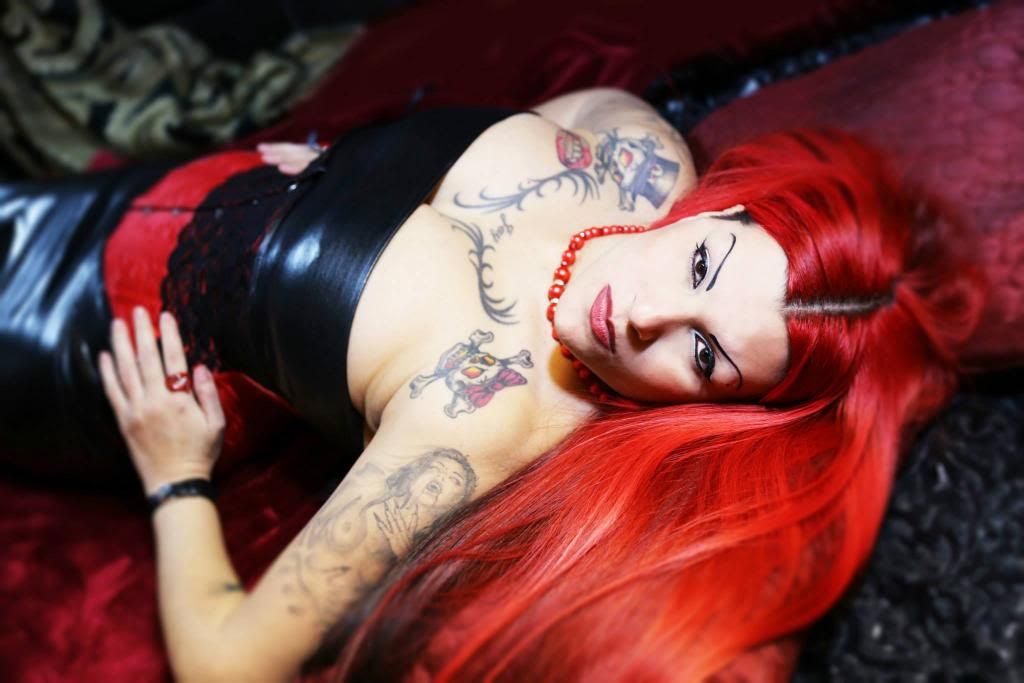 I am a 38 yr old Puerto Rican Gothic model from New Jersey I been modeling for a few years now. I am a Alt-Gothic Model looking to expand my portfolio meet and work with new people.I enjoy what I do and I am a people person. I love to do outside shoots vs inside plain black and white background. Not that I won't do indoors shoots I just prefer outside shoots
)
Here are some things that are helpful to know:
* I am able to do my own hair and makeup-all makeup/hair done by me in portfolio unless otherwise noted.
* I have quite a few tattoos and still planning to get more..
* I have Naturally long hair (Cutting the length is Outta of the question) but will shave my sides and willing to play with different hair color. I am always open for suggestions and willing to try out new looks.
* The body you see is what you get no enhancements.
* I love to dress up in Goth- Vintage- Pin up- Fetish- Bondage ect open for suggestions and always willing to try new styles.
* Available for local and nationwide travel with accommodations provided along with deposit.
If you are ''seriously'' interested in working with me PAID or TFP ONLY, send me detailed by email request providing the following information to: 
1. Your name 
2. Location of shoot 
3. Budget for Paid shoot/or if (TFP) 
4. Potential dates for shoot 
5. Approximate length of shoot (Paid shoots min of 2 hours) Rate will be discussed by email. 
6. Is makeup/wardrobe/hair provided? 
7. Brief project description including intended usage and type of release involved 
8. Link to samples of your professional web site or page on the net. 
9. Contact information 
**Will consider trade for wardrobe**
**Escort is a must with me at all time**
So if you have a ''No Escort Policy'' Please don't waste your/my time contacting me.
My policy is ''No escort No Model''
I work with plenty of Photographers that don't have a problem with escorts.
If Interested in Collaboration or for bookings please contact Mariah Lovee at goticabooking@yahoo.com or send me a message on MM
I prefer to shoot on weekends but if needed for a weekday... Please let me know at least 1 Week advanced.