About The Photographer: Joshua Sheldon is a New York based commercial/art photographer working in traditional as well as digital photographic media. His images, whether landscapes, still lives, or portraits, probe below the surface to reveal a worldview that is at once personal and universal. His photography has been featured in numerous advertisements and magazines, and has graced the covers of dozens of book jackets. -Scott Edward Anderson, friend & author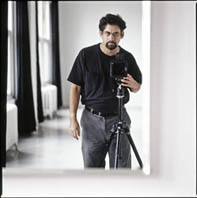 Talent
: I'm always looking for models, makeup artists and stylists who are interested in working with me, feel free to contact me directly (see Email below).
TFP/TFCD Shoots
: I normally don't do them as I'm too busy with jobs but if you're a model or MU/H person with a great idea, hit me up.
Email
: Please email me rather than leaving a message on MM, I will see it much sooner; joshua_AT_joshuasheldon_DOT_com
Friends requests:
I'll only accept a friends request from those people if I've either worked with, met in person, or at least communicated with.
Joshua Sheldon Photography
Phone: (212) 465-9466
Email: casting_jsphoto@att.net
Web:
http://www.joshuasheldon.com
A few new books that my images are on:

More of my published work:
A larger copy of the image below can be seen here:
www.joshuasheldon.com/promos/book_covers_promo_att.jpg
[img]http://www.joshuasheldon.com/promos/book_covers_promo_att_9".jpg[/img]
Partial client list:
Adobe Software,
American Express
, Apple Computer,
Bantam, Doubleday & Dell
, Boeing Aircraft,
Farrar Straus & Giroux
, Geffen Records,
Harcourt Brace Jovanovich
, Hewlett Packard,
Hyperion Books
, Little, Brown & Co.,
New York Times Magazine Group
, McGraw-Hill Publishing,
Penguin Putnum Publishing
, Random House,
Rizzoli Publishing
, Simon & Schuster,
St. Martin's Press
, Sun Microsystems,
Warner Books
, WW Norton
COPYRIGHT NOTICE:
All images on this profile (including this page, and other pages herein) are the copyright of Joshua Sheldon. Unauthorized use is prohibited, all rights are reserved. None of the photographs are within public domain nor are they royalty free photographs. None of the photographs contained within may be reproduced, copied, transmitted, altered or projected in any way, without a prior written agreement or permission of Joshua Sheldon.