"What i like about photographs is that they capture a moment that's gone forever, impossible to reproduce."
― Karl Lagerfeld
>>>"There are no bad pictures; that's just how your face looks sometimes."<<<
― Abraham Lincoln
We just found out we are expecting in July. I am still early in the pregnancy, but to keep in mind when booking...
I have been modeling since I was 18. My mother had a rule that education was first and so I was not allowed to model before graduating high school. All those invites I would get in the mail from different agencies went straight to the trash, sadly.
I love taking pictures as well and I am not too shabby in the editing department. I have worked with photographers that just give me a CD of all unedited images so I can choose the images I like best and do my own editing. I enjoy little projects of sorts.
Rates vary on paid assignments, depending on assignment of course. Logically, lingerie will have a higher rate than, lets say, glamour.
I prefer meeting with the photographer ahead of time, if logistically possible.
I will shoot without an escort, I am military so I am not too concerned about a balls-up situation-- Ü
I am willing to do *paid* travel work. If I am going to be traveling, I would need to take time off from other obligations SO as much as I love modeling, I'm sorry but the juice has to be worth the squeeze.
I will agree to some TF work if it is for a photographer I would really like to collaborate with.
I am laid back, down to earth, not a flake or a pain in the arse diva!!
Looking forward to working with you-
<3 Candy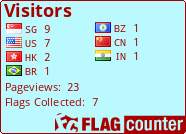 Links to work:
http://ummahcouture.com/
http://www.youtube.com/watch?v=11rBUJ40qIE