[Paid Assignments only! My modeling is not expensive!
]
Flat rate: $250 flat rate 2-4 hours. Nothing more and nothing less.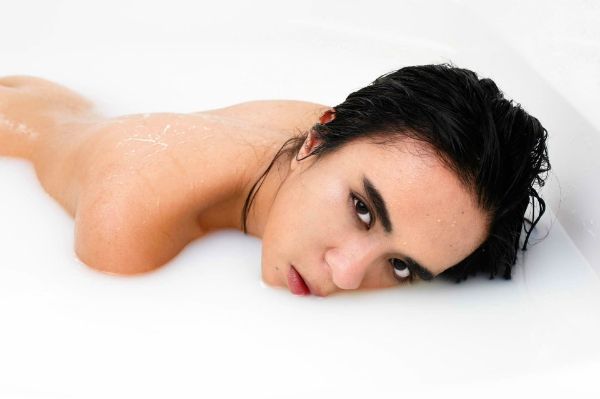 You should get to know me;
Salutations, my freelance modeling alias is Inertia Creeps. With just my alias, you now know that I love trip-hop music and physics!
Aside from modeling, I am also a college student and freelance erotic photographer.
I was discovered by a local Bay Area photojournalist and have been modeling ever since! Modeling has not only become my part-time job but it has become my way of expressing my exhibitionism and sexuality
I've grown a flattering reputation within the community of photography and art. I work to expand the recognition I have gained.
Unfortunately, I'm not in this for the fame, glamour, and praise.
I want to appear in a gallery one day and be part of a photographers piece.
Like I've mentioned earlier, I also photograph and paint/sketch:
http://www.modelmayhem.com/karmacoma
You'll find my full erotic photography here:
http://karmacomaja.tumblr.com/
I'm humble, humorous, and kind, along with having a curiosity of the skill of being behind a camera. Enlighten me about the art of capture; I've been learning a few tricks myself!
I'm cerebral and Au naturel.
My portfolio will show you that I am an exhibitionist and that I am sexually confident of myself and body.
Genres of modeling: [b/]
-Erotic
-Nude
-Implied
-Clothed
-Fetish
-Public Nudity
-Couple


Cheers,
IC

Video:
Bay Area Televised Interview:
>
http://www.youtube.com/watch?v=odIZSKZJ … e=youtu.be
The Orbweavers Music Video Project:
>
https://www.youtube.com/watch?v=mT6NBIhGb7E
Hong Kong Project:
>
https://www.youtube.com/watch?v=QIk1HkT3Pss