I'm a published photographer with a studio in the Ybor City area of Tampa, Florida. I have been working since the 60's. Yes, I'm a bit older, but a little wiser too. I have studied with some great portrait and landscape photographers and try to apply what I have learned to my work. All of my images are in good taste. I was formerly located in New Jersey and did business as NJ Glamour. I still visit the New York City area frequently.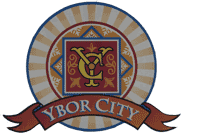 My studio is located in an historic building that once served as a feed warehouse. There is lots of exposed brick plus modern backdrops and lights. There is a large wardrobe room and plenty of props. It is one of the best locations in Florida.
I have many references available. Feel free to contact any of the models listed in my credits. Your comfort, and great images, are my primary concern. Feel free to bring an escort if you wish. Beware of any photographer who objects to those terms.
Communication is important. I will provide you with my primary email and my cell phone number. You will be expected to arrive to a shoot on time, but if a problem does arise, you will be able to contact me. I will afford you the same courtesy.
I am very selective about TFP/CD, but will try to help new models when my schedule allows. My release will withold any rights until YOU receive the images that are promised. Too many models do TFP/CD shoots and never receive photos. That will NOT happen with me. I conduct myself in a professional manner with all my clients.