"I'm still here. I'm still standing. Through it all, God brought me through"
HERE WE ARE IN YEAR 2014. IF WE GIVE LOVE, WE SHALL RECEIVE THE SAME. SO I LOVE GOD WITH ALL MY HEART, SOUL & STRENGTH AND MY NEIGHBOR AS MYSELF!
T I PHOTOGRAPHY BY PHIL
IG PAGE - Florida_Photographer904
____________________________________________________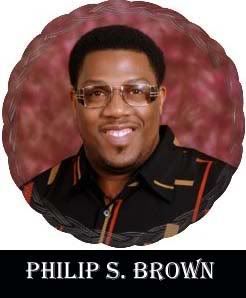 I am a Florida based Photographer specializing in Glamour, Wedding & Commercial Photography with 16 years of experience. All though I have a great eye for photography, I collaborate with my clients to ensure their satisfaction while creating the best images possible. I offer a more diverse style of photography rather than place myself in one category. My rates are very reasonable.
My training & educational studies took place from 1993-1995 at The First Coast Technical College in Saint Augustine, Fl. My unique style of Photography speaks for itself. Through years of hard work, dedication & perseverance, my work has graced the pages of many publications, showcasing various models throughout the United States. Therefore I don't worry about negativity because I know that my faith in God is what makes all of my endeavors possible.
To everyone out there that is looking for True Success, ask God to give it to you; then you won't have to sell your soul to the devil to get ahead in life.
Please feel free to contact me if I may be of service to you.
PLEASE NOTE THAT I OFFER FREELANCE PHOTOGRAPHY ON A FULL TIME BASIS. I DID NOT PURSUE THIS CAREER TO OFFER TFP SERVICES; AND ONLY UNDER CERTAIN CIRCUMSTANCES WILL I COMPROMISE....(IF I CONTACT YOU FOR WORK, ARTISTIC NUDES & IF AN AGENCY OR REP IS COMPENSATING ME) GRAPHIC ART ENHANCEMENT AND ANY EDITING IS TOO TIME CONSUMING FOR TFP OR TFCD.
PORTFOLIO RATES:
$125.00 - 3 Concepts & 25 Edited Images
$175.00 - 5 Concepts & 40 Edited Images
$225.00 - 7 Concepts & 50 Edited Images
Thank you,
Philip Brown
T. I. PHOTOGRAPHY BY PHIL
_________________________________________________
THE NEW MIX



____________________________________________________
Nice Black & Whites