I am an ENGINEER by profession. Part time and Freelance Photographer.Always looking for new faces
Published in;
CONDE NEST, TRAVEL AND LEISURE, STYLE, MAXIM
BOOKS, FASHION WEBSITES.
Photographer for:
MERCEDES BENZ FASHION WEEK 2009,2010,2011,2012,2013
SHOOTING STYLE AND THEMES
Location Shooting
Swimwear and Lingerie
Editorial. Print and Catalog style.
Vintage 1940s and 1950s Hollywood style
VIVID COLORS and NATURAL LIGHT
is my preferred choice
If you really interested in working with me. The best way is to send a personal message and let me know directly. Picture comments, TAGs ,friend requests or other hints are often overlooked.
Please, no Drive by Friend requests.Tag, comment or message helps.

LIMITED TFCD for select models per conditions below
Model should provide her own MUA , Hair Styling and Wardrobe
Model should provide a telephone contact on acceptance of TF Shoot.
Model should on request sign a Model release.
Last minute cancellations and no show = No second chances
Escorts of same sex welcome, no boy friends , husbands etc.,
MM AWARDS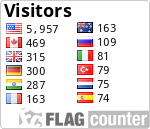 FASHION SHOWS
PUBLICATIONS
SUZY
MICHELLE
SELINA INKROTE
ALINA
RUSSIA
CHRISTINA EVANGELISTA
ITALY
MARKETA
RUSSIA
LORA
UKRAINE
OKSANA PERUN RUSSIA
CATHRIN RUSSIA
ANNA KUZNETSOVA
RUSSIA
ALINA KHASANOVA
RUSSIA
OLGA
RUSSIA
GRACE
PENNSYLVANIA
SASHA ACHAP
Slender PUERTO RICAN beauty
IVANA
UKRAINE
JULIA GRIFFEL
VALERIE WHITAKER
COUPLE SHOOT WITH
LADY CAMILLE
JULIAN FANTECHI