hey my names jenny and I'm 25 and I'm working my ass off to succeed as a makeup artist i have been doing makeup for 6 years now and YES I KNOW I HAVE MUCH TO LEARN but i am extremely motivated and willing to do anything it takes to make it to the top i will stop at nothing to reach my goals
I have done mostly film,music videos, commercials and im now doing alot of photoshoots and LOVING IT!!
As for the types of make up i do is EVERYTHING lol i love High Fashion, Avant Garde type of stuff .. i also enjoy doing SFX and Character makeup as well beauty/glamour makeup is also fun but i like being creative and painting using bright colors and what not i like to think of my work as abstract art.
i also went to school and studied cosmotology which would make me a hair stylist as well..
other than that I'm a fun, free spirit person i have allot of energy and enthusiasm and I'm very passionate about what i do and i take allot of pride in my work and i hope you enjoy it.
Photographer: Jordan #609577
Model: Laurel #591564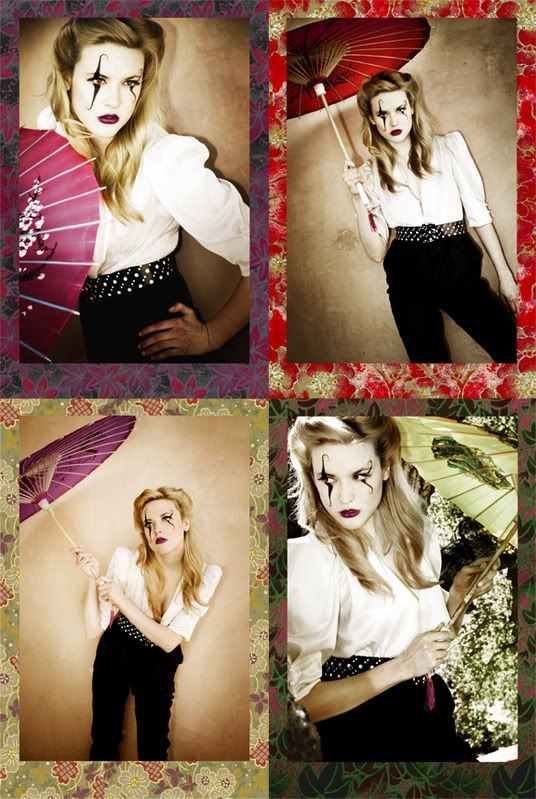 Photographer: Tim #412131
Model: Zara