I do a wide variety of work from fine art to fetish. I'm currently on a number of projects - let me know if you want to be a part of one of them. I love to shoot outside but in my location - can't do it year around so I'm currently remodeling my studio to do more shooting year around. I love to try new things and look for fun - professional models to help with creating them.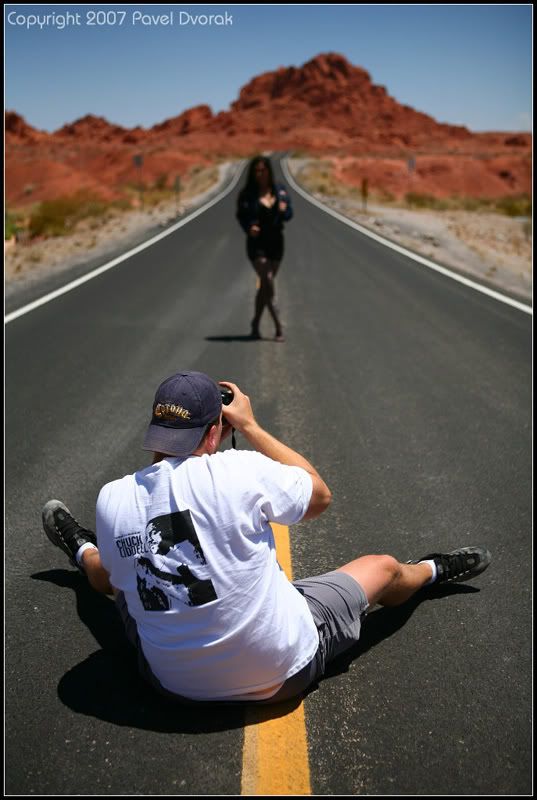 (photo by Pavel - we were shooting in NV.)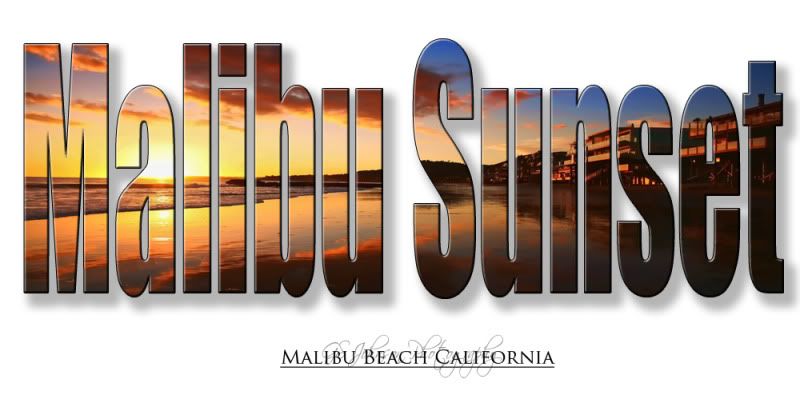 Shoots -
I tend to shoot outside at various locations so I usually shoot for the day. I love working with fun creative people that need very little direction.
I try to provide outfits but do ask for you to bring things along.
I have no problem with escorts as long as they do not distract you. I do ask that you let me know that you are bringing someone with you so I'm aware. I have several model references and would be happy to provide them if you wish and also have several posted on OMP (176772). I want you to be comfortable - when you are not it shows!
I do ask that you be professional - once we have a confirmed date - I need contact information (my use only). If you need to cancel for any reason - please give me a few days notice by calling me. NO NO NO - text messages saying "I can't make it". A text message is not a good way to cancel anything!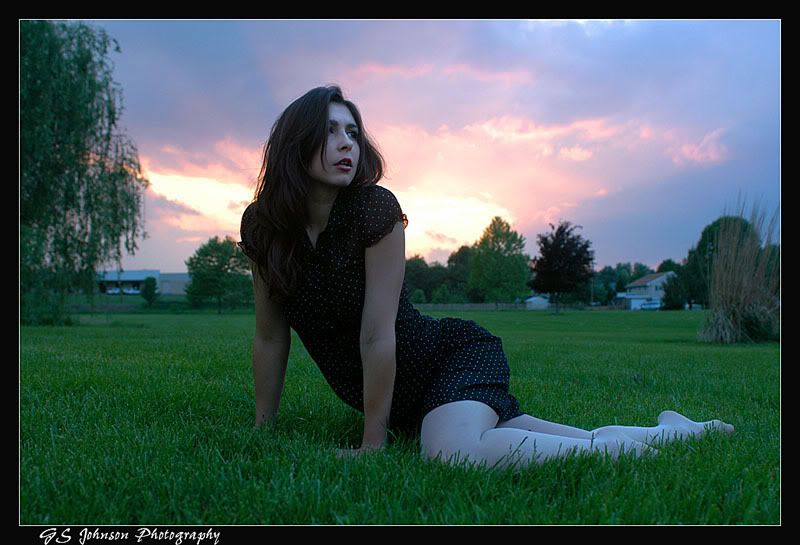 References:
"Scott is a very conscientious, dedicated and artistic photographer. Whether it's landscape, family or model photography, he always looks for the special something, the magic light, the perfect pose that makes his photos stand
out amongst his peers. He is very easy to work with and his model sessions are fun and relaxed."
Pavel(the Legend) - #102965
"To all the models that are reading this tag.... Scott is the best photographer ever! He is awesome to work with. Professional, funny, easy to get along with, and he is a gentleman."
Layla - #89385
" I just wanted to say thank you again for another amazing shoot. I had so much fun and you make it so easy to get great shots...your a fab photog...your one of the best. Thank you also for the great M O's... lol...I bet you never thought you would need to be a storyteller as well...
Like I said at the end of our shoot, I feel like I should be paying you. See you soon!!!"
Christina -#6736
When Scott contacted me about shooting with him I checked out his pictures and thought hey, this guy is good. Little did I know how good. Not only is he a wonderful photographer, but he is one of the nicest photographers I have ever worked with. I feel very fortunate to not only have worked with him, but got to know him too. I highly recommend him to all models out there.
Savannah #15912 OMP And top friend's list
www.savannahcostelloonline.com
Scott is one of the easiest photographers to work with and I've been doing this for a long time. He's a complete professional but knows how to have a good time. Very easy going but has specific ideas to keep the flow of the shoot smooth. I highly recommend him.
Sincerely,
Candace Nirvana #3970 OMP
www.candacenirvana.com
"Scott is everything a model hopes for in a photographer. He is professional (and respectful!), fun (and funny), and talented (although his portfolio does not do him justice). During our shoot he communicated clearly, we had fun while staying on task, he expressed a passion for his work, and was always very accommodating and attuned to my needs. The list goes on but the point of this is that I would recommend Scott to any model with absolute confidence. Thanks Scott! I hope I have the pleasure of working with you again!"
Melissa(OMP)
"Scott is a wonderful photographer! He is extremely easy to work with, talented, funny, professional, and considerate of the model's needs. Hopefully I will have the chance to work with him again."
Allie Rae -#358495
"Scott is a fantastic photographer to work with. He has lots of ideas but is also open to the model's input to spice things up. He goes out of his way to make his models comfortable with him; I went without an escort because he comes so highly recommmended. If you get a chance to shoot with Scott, you won't regret it!"
Jamie #588793
Scott was a pleasure to work with. I had a ton of fun shooting with him. The pictures came out great!
Stacia #643258
"Scott was an awesome person to work with. We actually spent a whole weekend working together at a convention and photoshoots. He is funny, has a good eye and I felt very comfortable around him. Plus the pictures came out amazing! Just be sure to make a left on Bayshore when you are going to his house."
Katie - #646092
Scott was extremely fun to work with. He was polite, professional, and we laughed through the entire day. I highly recommend working with him!
Harley Miller #732514
Scott is extremely professional, sharp, and knows his photography. He also knows how to have some fun and laugh, and make you feel at ease right away. The perfect ingredients for an awesome shoot. I would recommend him to any model.
Emily # 477267
"Scott is one of the most friendly photographers out there. He is very experienced, professional, and most importantly he makes a model feel very comfortable. He is very open to the models ideas of posing, clothing, and looks. If you collaborate with him you will have a blast and laugh a lot! If you live in the area, working with him is the smartest thing you could do!"
Kel Lynn #391610
"I had an amazing time working with you. It was such a blast and you definitely made me feel relaxed and at ease from the very beginning! I would love to work with you again!!!"
Michelle #1068313
Scott is a fun, high energy, photographer who makes a photoshoot so relaxing that it doesnt even feel like work. If you havent worked with him yet, then you dont know what your missing out on. Working with him will probably be one of your best experiences from being at a shoot to seeing finished photos. He always takes care of the models and does a great job.. -Justine Denea #597386
Scott was one of the best photographers I've worked with thus far, aside from being helpful and instructive with which poses would look most flattering in my pictures he also put me at ease within the first five minutes I met him. Not to mention the great working relations, Scott's pictures came out beautifully and I was so happy with the work. i still speak to Scott this day. A professional businessman with a great personality who collaborates to make some gorgeous shots. Beth #755729
"Scott's work is amazing! He is very professional and makes your shoot fun and laidback, He is also one of the best photographers I have ever worked with. I would definitely work with Scott again."
MaryAnn #1457337
"Scott, I can not thank you enough for the awesome shoot today. You were wonderful to work with! A perfect gentleman, full of good idea's and a great energy. I can't believe I got paid for that today! It was so much fun! I would absolutely without a doubt recommend you to every model out there! If they don't shoot with you, they are missing out. You certainly do go out of your way to make sure the model is comfortable and enjoying herself. I hope to work with you again very soon! Oh, and I can't wait to see the images! Keep up the great work!"
Jody #1341938
If anyone is planning to hire Scott(GS Johnson Photography) for a shoot/event he is the right photographer for the job. He is very professional and really easy to work with! Also did I mention the images I got back kicked serious ass!!!! They are amazing just like him! I highly recommend him and am looking forward to our next shoot in August!!
Keep it rockin Scott!!!
-Bentley Loren
"I absolutely LOVED working with Scott. I would highly recommend him for any work you want done. He is very professional and respectful. Not once did I feel awkward or uncomfortable. I was very relaxed and had a blast.
He really knows his stuff and is awesome at what he does!!!" --Leanne--
"I just worked with Scott and he is truely amazing...he took me to some of the most beautiful places I ever shot and he was able to capture everything so well. He's not only great at capturing the shot and taking photos but he's great at dirrecting the model as well. He came up with some great poses for me to try. Scott loves to get creative with jumps, hair tossing and throwing things at the camera. His shoots ate really fun and he takes amazing photos. Lastly, I got my photos the very next morning. There was no waiting around for two weeks. They were edited and everything! If you haven't shot with Scott yet you need to get on that!" Torri #1131637
"Working with GS Johnson(Scott)336122 was such a pleasure! He was very professional and made me feel right at ease and i would highly recommend him to any other models,etc.Great photographer!!!!" ~Danielle' H. MM#607236
"What a pleasure to work with. Right away I was comfortable with him. Not only is he hilarious, but he listens to lady gaga and the like. When it came down to getting the shot he was very professional and focused. Great photographer!"
-Ariel 1560342
Scott is a super ridiculously awesome photographer! He's fun and easy to get along with, and did everything he could to make me feel comfortable....he gives feedback throughout the whole shoot which makes my job so much easier and makes the shoot more productive. Besides that, he is an awesomely nice and great guy. I'd shoot with him again any day! thanks Scott
- Hannah 1236287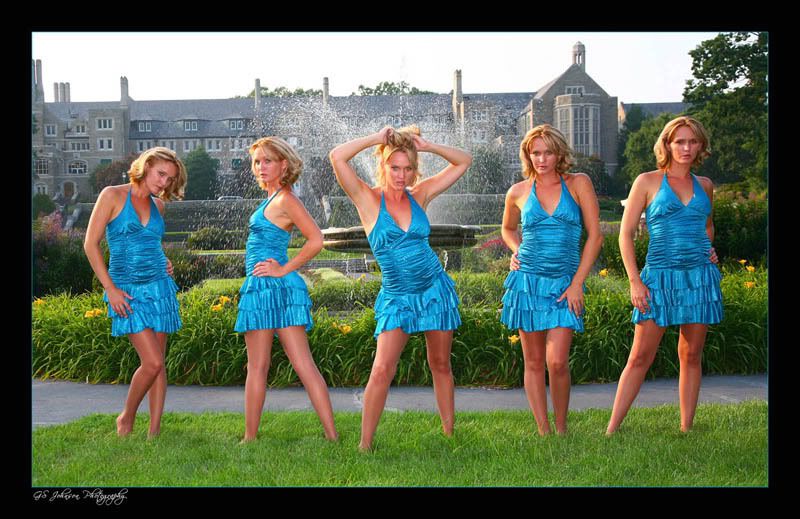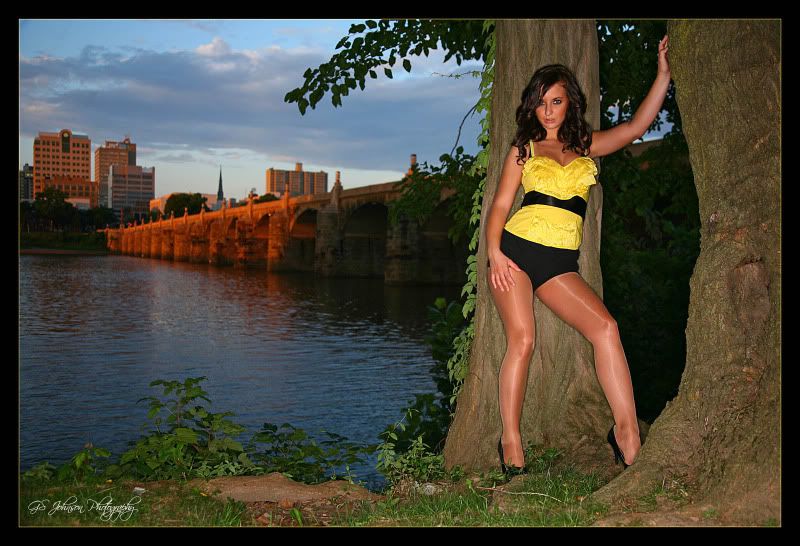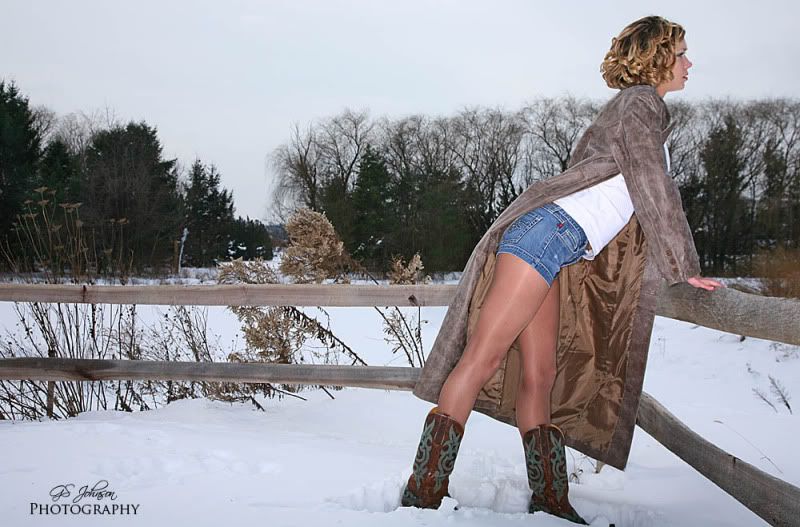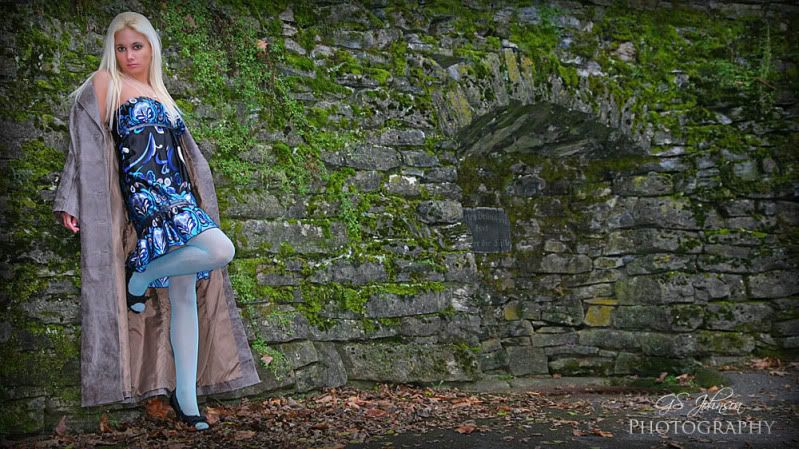 Models - I highly recommend!!!!
Layla - #89385 - You must work with her - she is a fun shoot.
Savannah -#11303 -total package!
Tomi - #8493 - the sweetest!
Candace
Christina - #6736 - Totally in love with this gal!
Amber
Melissa T - on OMP - Amazing!!!! and now here #752466
Lynn Elizabeth #105651 - very good model!
Allie Rae #358495 - very cute - fun to work with...
Jamie #588793 - lots of energy - Fun to shoot with...
Stacia- #643258 - a blast to shoot with...
Alyssa Hart - #535294 - a true sweetheart - would shoot with any time!!!
Brittany - #698594 - I made her melt - would love to work again - when it's a little less hot.
Kelli - #501229 - so much fun - Highly recommend!
Justine - #597386 - wonderful to work with!!!
Sylvia - #23 - very nice - easy to work with
Katie - #646092 - a true sweetie - fun to work with!
Bobbee - #789325 - Very sweet gal - I recommend Highly!
Harley - #732514 - Such a cutie - hope to work with her again!
Emily - #477267 - Impressive model! Fun -great energy - easy to work with!!!
Kel Lynn - #391610 - fun - easy to work with - Open - full of ideas
Michelle #1068313 - so easy to work with - great range - good model!!!
Beth #755729 - new to modeling but a blast to work with - she is fun and great at taking direction - def work with again!
Evan #8147 - great model - so much fun!!!!!
Heidi - #760258
Lisa Marie - #1109295
Charlie - #455961 - so amazing to work with!!!
Jessica - #19600
Lindsey - #231573
Marisa - #864764 - such a dream - hope to work together again soon
Lindsey Ann - #258664
Jenni - #896730
MaryAnn #1457337 - Fun and easy to work with...look forward to shooting again soon!
Jody B - #1341938 - so much fun - hope to work with again!!!
Noelle - Enjoyed our shoot.
Leanne - amazing girl - can't wait to shoot again
Bentley #1072166 - Stunning - amazing model
Becky - #382161 truly stunning - so much fun to shoot with
Danielle' H. MM#607236 - Fun model to work with - a blast
Sara - too much fun - can't wait to shoot again - Love her!!!
Torri #1131637 - amazing - def one of my fav's
Vixxxen #1272034 - fun and sexy - easy to work with
Ariel - 1560342 - amazing dancer - love our work together
Lauren-
Alex-
Dakota-
Dre Haze- You are, by far, one of my favorite photographers to work with!! Shooting with you is hardly work. Fun, professional, open minded and a damn good photographer!! When are you coming to Florida again???
Princess Thialand-
Jess Robinson-
Hannah - #1236287 - Amazing - fun - creative - can't wait to shoot again!
Jade Vixen
Nikki Just Jones
Stacie Snow
Cali Logan
CK
Paige Erin Turner
Sasha Foxxx
Macy Cartel
Caroline Foxxx
Pocahontas Jones
Please note - I have a busy job schedule - so my shoots are planned around down times.
Upcoming shoots (planned Model shoots)
2013
Jan
1/13 - Shoot with Jade Vixen
Feb
7-11 - Open - looking to shoot
17th - shoot with Andrea in MD
22nd - Open to shoot
23rd - 10-2 booked - 4-8 - Booked
Mar
2nd - booked
3rd - tenative booking
April
Booking Shoots:
14 11-4 - shoot with Catherine PM: open
15 - AM: Jackie - PM 4pm shoot with Dre & Kenna
16 - 2:30 Shoot with Alexis & Jessi
17 - Open
18 - CLaire
19
Any questions feel free to contact me:
Scott