I have stopped working under the name Sacred Skin Studio, and went back to my original name. I am open for shooting, but please remember I am not a TFP photographer. Soo.. if you are interested in shooting, send me an email!
Thank you Sara Liana..for one of my all time favorite photo shoots! She is awesome to work with!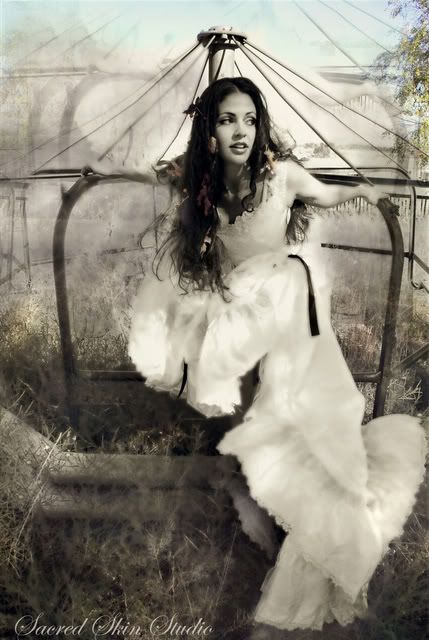 Thank you to all the people who have made this job so much fun! I have not updated this list in a very long time..and I will be doing so soon. This is just a small list of the wonderful and creative people I have worked with!

Events*
Diamonds R Forever Fashion Show
Fall Fashion Show *Pixel Art Productions*
Haggan Aviation Runway Shoot
High Altitude Magazine
Poise Bold and Beautiful Runway Show
Purple Martini Fashion Show
Fire & Ice 2010
The Sexy Halloween Affair 2010


Designers*
Unity
Arden B
Cool Waves
Remo Mens Wear
Baddest Bitch Clothing
Alisa Benay
Tricia Hoke
Kimono Dragon
Asha
Jose Clark
Mrs. Colorado Pageants
Miss Kitty Mae 1120601
KaiT Designs
Roseina Pearl
CIRA
Juliana Fashion Designer


Music*
Hellyeah (x2)
OTEP
Bloodsimple
Marble Music Studios, Promotional
Another Black Day..Live/Promotional
Another Black Day..CD Photography
Advent..Promotional
Drowning Pool
Egypt Central
106.7 KBPI Denver
Ransom
Less Than Under
Bands for Bands Entertainment
Mars Management
Bieler Bros (Record Label)
Top Flite Entertainment
Iwrestledabearonce
Pennywise
Dropkick Murphys
Face to Face
Andrew WK
Everytime I Die
All That Remains
PHILM (Pancho Tomaselli)
Times of Grace
Autumn Burn
Black Label Society
We come as Romans


Film*
Bombshell Productions
Cigarette Burn Productions

Print/Advertisment*
Office Max Printing Advertisment
Rocky Mountain Spirit Magazine (x2)
The Pulse Online Magazine
Another Black Day CD (Promo Photography for CD)
Less Than Under CD
Fashion Models Magazine
Stageshottz Magazine
BandWagon Magazine

Photographers*
ShawnShell Photography MM#12286
D2 Photography MM#254078
Charles Tribbey MM#1312
Isaac Madera MM#13822
Mark Hayes Photography #11544
Pixel Art Photography #362453
Image Forward Dynamics #101214
Guttermouth Photography
The James Studio #178516
Ian McDonnel #188701
Carl Snider #10142
Dreams In Glossy #459162
Norman Dillon Photography
Shawn Portwood

MUA's*
Diana Laree MM#287566
Brittni Lynn MM#177669
Beauty on Location By Liz
Racquel Thompson
Jennifer Hom #544477
Doubletakes By Corinne #1048
Agent 5 #1474382
Cassandra LeBray

Models*
Brittany Silvers MM#386102
Amy Curtis MM#329702
Rocky of the Rockies MM#318932
Shaylene Marie MM#410417
Brittni Lynn MM#112530
Heather Grey MM#414062
Luna Sea MM#368772
Costa Rican Barbie MM#242830
Dangerous Curves MM#324990
Brianna MM#528799
KristaMarie MM#375728
Jen Maule MM#361403
Briana Rose MM#402314
Sara Liana MM#365532
ShannyV MM#498985
Jessica MM#388046
Tashiyanna Noel MM#536488
Melissa MM#538317
Roxanne Takara MM#676092
Jeno O #592288
Kirsten Elise #630075
J Niks #1232396
ViolettaVolare #555717
Miss Amanda J #233209
Contrazy #788539
Nicole Hogan #519666
Natalia #451727
Jess M #388046
Erica Jane26 #1074593
Genna Lee #777681
Diana Lareé #287566 (Model)
Audren#1031269
Melissa Olsen #822844
I kinda lost track after a while!! Need to update!