Academy of Art University, San Francisco
AA Advertising Photography
Retro Lovely - Pinup Syndicate Member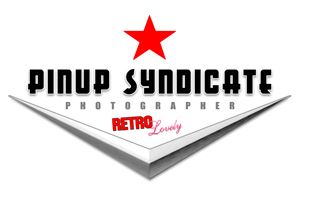 *Print Publication
-Retro Lovely
-Temptress
-Delicious Dolls
-Car Kulture Deluxe
-Rebel Rods
-Ol'Skool Rodz
-Skin & Ink
-Tattoo Savage
-Skinz
-Tattoo Master Russia
-Vintage Milkcow
-The Modern Pin-Up Book
-Bachelor Pad
-Reno Tahoe Tonight
-Atomic Bombshell
-Pin Up perfection
-Cat's Meow
-Bella Morte
-Vicious Bettys
*Companies
-Viva Las Vegas Rockabilly Weekend
-Steady Clothing
-Uncle Fezter Accessories
-Route 66
-Purrfect Pineapples
-Geo's Chop Shop
-Bizarre Guitar and Guns
-Retro Lovely Magazine
-Dying Breed Design Jewelry
-Dulce Marina Hair Accessories
-Vanity Exposed Clothing
-Volf Productions
-La Plume Noir
-Memory Lane Entertainment
-Tails of the City
-Darlin Hair Creationz
REVIEWS:
"The lovely Miss Marilee! She's not only and outstanding photographer but an outstanding person. Her passsion shows in each and every photo that her little finger snaps. She has a natural way of making anyone feel sexy and beautiful in front of her and her camera. I've never been one to be in lingerie but I did a photoshoot with her in... it and I felt more comfortable in front of her then I did alone in the dressing room when I was putting it on. I recommend Marilee to everyone I know looking for a professional and incredible photographer. I can't wait till I get to do another shoot with her!!!! And all of you should book one ASAP you won't be disappointed I promise!!! "
-Babydoll Bri
"I ♥ Marilee! She is such a sweet heart, & down to earth....yet at the same time she is one of the most professional photographers out there!! I can tell that she loves what she does, because it shows in all of her photos. Which is why I chose to work with her. Shooting with Marilee was a ton of FUN!! , & I definately recommend her! & will be working with her again!!
♥ !!!!"
-Frankie Fairlane
"Marilee f**k'n rocks! Her personality and creativity is what i love most. You will be so happy with your final photos, i Guarentee=) Shes right on point and does a good job in sending you your final results. She puts her all into her work."
-Debra Jane
"I ABSOLUTELY love shooting with Marilee! She makes you feel so comfortable and produces awesome photos. She helps with poses and if you have a themed set, she makes sure the finest little details are there. It's always such a pleasure to shoot with her. You will definitely be going back for more!! ♥ "
-Jenna Gimarelli
"The concepts are always well thought out. The execution is exactly what she says and shes fast and on point! Not to mention one of the nicest people on the planet. She makes you fell so comfortable so there's no way you won't get a great photo...or 10!"
-Rockwell De Vil
"Ohh what can i say, Marilee is just plain awesome! Shes an absolute blast to shoot with, not to mention an amazing photographer! Her photos exeed my expectations everytime. If I lived in norcal I would definitely shoot with her every chance i get, gotta love the trips to socal!"
-Jessica D Emery