People I've worked with:
LynneMuir MM#2543197
Crystie N MM#2631625
Lynden A MM#432538
Alex Elaine MM#1294936
Amanda Weinhandl MM#2257786
Casie Leigh Fitness MM#787778
Holly Dodge MM#1238833
Claya Frances MM#1280593
Rachael Bringgold MM#1229149
Miss Viscious (2x) MM#1144232
Lindsey Joy MM#637510
Sheena MM#1089796
Tricia Lynne MM#1089585
Jezebelle James MM#1014582
Erin Magnuson (2x) MM#891267
Tristin Lee (2x)MM#799409
Dani Lion MM#438605
Maraschino Daahling MM#683831
JDine MM#711525
Tracy Charpentier MM#527780
Gianni Marmo (3x) MM#473891
Melanie Knudson MM#621809
Lovely Anhedonia MM#834572
NataliaDarling MM#824549
Chelsie Rae MM#713079
Heather Amos MM#100585
Miss Nikki Lynn MM#775248
Irela MM#748415
Moxie Sarah MM#23251
Paige Kelly (2x) MM#482500
butterfly06pj MM#721995
Angelina Vu (2x) MM#76071
Ashley Bell (2x) MM#311117
Amber Balboa MM#626167
Liz Renee MM#499028
Marie O'Neil (2x) MM#558391
Bekuh Sibet MM#99879
Ashley Moseng MM#629452
Crystalladybug MM#707324
Mauren MM#678361
AngelEyes (2x) MM#318050
Eve of Eden (3x) MM#598239
Jukebox Jenny MM#590379
Chrissie Elle (2x) MM#537530
Tasha Rose MM#508338
J u p y (2x) MM#670095
MOLLY HOLLYWOOD MM#271100
Karma Kills(2x) MM#522193
Pistol Vegas MM#281083
Nikki Kruex MM#336423
Philip Westover MM#184200
Lisa Pechmiller MM#316950
Haitianbeauty MM#135816
Miss Jessie May MM#114724
Samantha Green MM#96497
Chloe Carlson MM#59412
Miss Tracy MM#267279
VEE MM#90268
Makeup Artist:
pajh MM#721363
MUA_Alley MM#165718
150+ models/shoots completed.
..."Micheal is one of the most professional and honest photographers I've worked with yet, his work is true and amazing. He made me feel comfortable with just a kind "Hello" and I would work with him again in a second. Thanks Micheal!"
--Nikki Kruex (MM Model)
"unique, focused, detailed and an absolutely intelligent and passionate person"
-Candace LaFavor aka JUPY (MM Model)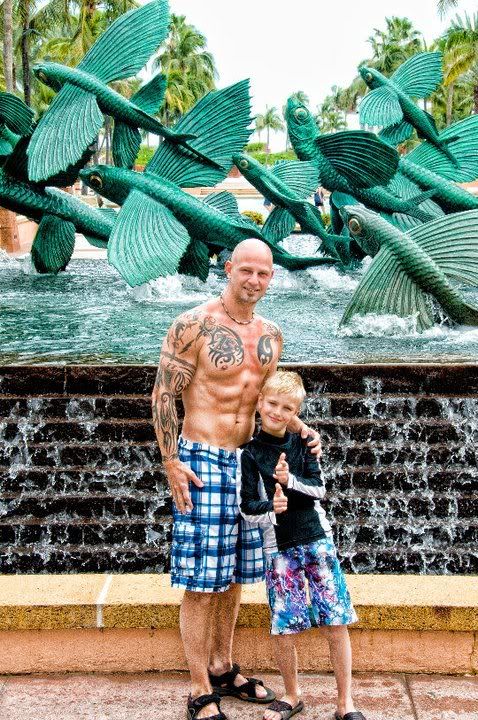 On the other side of the camera for a change! Bahamas 2011 with my son Thomas.
I sell stock photography in a number of venues. Check My website for the current selection of available prints.
April 2008 Featured Work - Altered Aesthetics Gallery
MINNEAPOLIS vs. ST.PAUL Exhibit "Stone Arch Nocturne"
January 2008 BetterPhoto.com Finalist "Heart Strings"
2007 Michael Wilkie Photography Calendar Published
2008 Michael Wilkie Photography Calendar Published
2009 Michael Wilkie Photography Calendar Published
2007 Urban Adventures Christmas - Colin Powell School for Underprivileged kids - Photographer