Gonna use this space to
give
some well-deserved credit:
To my wife, Mary, for being boundlessly supportive and eternally patient.
To Monica, my first muse.
To Sarah, my second muse.
To
Cilla
, my third, and present muse.
To
Nia
, for believing so strongly in my work (and for being so unbelievably cute).
To my best friend,
Jaime Ibarra
, who has taught me more about shooting models and processing images than I could have
ever
learned on my own, and entertained the hell out of me while he did it. Soy agradecido, mi amigo. If you want to see the work of a real artist, click on his name or visit ibarraphoto.com.
To all of the other models I've worked with, for being such worthy subjects, and for appreciating my work enough to want to be a part of it.
Among many others, my work has been used by:
- Dr. Pamela Bro, for the cover of her book
WomanQuest
-
Wisconsin Skinny Clothing
in
Madison Magazine
, featuring
Deanna Deadly
(MM377063)
-
Carilion Clinic
(Corporate and promotional materials)
-
The March of Dimes
-
Mosby-Lifeline Publishing
-
Unique Styles Magazine
Spring 2008, featuring
Mikela N
(MM357823)
-
World Physique: Fitness, Muscle Health Magazine
June 2009, featuring
Brody Williams
(MM377409)
Other stuff...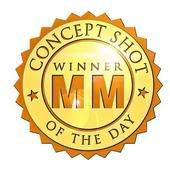 One of my images has been featured as
on
OneModelPlace
, and I currently have 22 images showcased there as well.
Daily Deviations
on
deviantART.com
.
Below is a list of every model on ModelMayhem, OneModelPlace, ModelBuzz or PaidModels I've worked with. I've linked to their profiles, where available, so you can contact anyone I've worked with for references about me. I also encourage you to contact me for references about them as well.
(*Worked with more than once)

Beth* (MM567871)
Virginia Grace (OMP180176)
Chanti* (OMP38105, MM2266)
Tatiana (OMP268299)
Laura (OMP271983)
Jason (OMP272487)
Monica* (OMP272648, MM372894)
Jessica Hall* (MM1852337, OMP287482)
Mandy* (OMP291929, MM531222)
Brittney (OMP295275, MM355902)
Christine (OMP299199, MM360006)
Brittany* (MM378595)
Brody Williams* (MM377409)
MaxE* (OMP284480, MM473550)
Samantha* (MM352656)
CarlyErin* (OMP184887, MM13378)
Jessica Rochelle* (MM223745)
Mikela N* (MM357823)
Kerri Rachelle (OMP297167, MM522185)
Model T (OMP57219, MM1562)
Quiana* (MM459942)
Amaya Solace* (MM161666)
Deanna (Bella) Deadly* (MM377063)
Elizabeth77 (MM352033)
Ginger Treat* (MM64421, OMP303227)
Eden Michaels (MM550243, OMP344665)
Tomiko (MM8493, OMP3531)
Cecilia Jade (OMP334034)
Eryka Soleil* (MM645451, OMP354667)
Craig Taylor (MM611970)
Ashley Ark (MM612280)
Plus Size Girl757 (MM194574)
Janet Vigil (MM633149)
Cimmaron (MM254763)
Miss B Cat* (MM473924)
Lee Washington (MM539512)
Jessa of Austin* (MM549137)
Cameron Jordan (MM703042)
Nicotine (MM124480/OMP356741)
Taylor Rae (MM470888)
jenna luxe* (MM717595)
T R* (MM467032)
Jillian Ryan* (MM99810)
Aparna (MM248106)
Lamia_ (MM367701)
M Velvet* (MM114124)
Sister Dee (MM116908)
Katileania (MM695899, OMP384243)
JulieAnnette (MM757929)
Rox Photos (MM592228)
dancingatom (MM835495)
Gia (MM335103)
Sara Catrow (MM104611)
BrendaPrice (MM821467)
Pola Tessa (MM292045)
Kaitlyn Benetz* (MM1008173)
amuse bouche (MM222326)
Sajeanna* (MM1020367)
iMonstrosity* (MM114261)
Kristen_* (MM871937)
Stephanie Morehead* (MM1019208)
bree la bee* (MM1060098)
Bunny Greene (MM1101869)
Heather Creel* (MM566917)
Preziosa* (MM1159899)
Lisa D'Arcangelis* (MM842095)
The Jabberwocky* (MM1101112)
Mel Heflin* (MM1056023)
BeautyScapes (MM1089787)
Liana O (MM1231583)
Lili Adonia (MM792374)
Angel Eyes* (MM784553)
Shawn Sisson* (MM1213192)
Mia Wright* (MM1225697)
Brittany Bloodbath* (MM1224969)
Luciux Luna* (MM1043083)
Vintigevixen* (MM1185761)
Lady Iza (MM 697154)
Ashley Nicole (MM1331687)
Adrian Stacy* (MM1249840)
Amanda Pisces (MM1319990)
Haley Carver* (MM1530238)
Gwens Twin* (MM1280301)
Titania* (MM504819)
Alessandra Kingsley (MM1553247)
rhus (MM549677)
Laura Unbound (MM856920)
The Yolo*(MM356900)
Undercomplicated (MM1216762)
Luzia* (MM1260976)
CleverTroglodyte (MM1614114)
cerredwen* (MM1613104)
Calla Lily (MM1553034)
Photogrl91 (MM1674044)
Ashleigh Nicole Wilson (MM1696845)
Kirsten 'Lily' (MM1593784)
Khamani Fox (MM832068)
Ms CiLLa* (MM1719938)
Niki Tigges-Kay (MM1773125)
Inked Princess*(MM774865)
blueriverdream (MM225550)
Melissa Trout (MM752466)
tendu (MM1395779)
-Brat- (MM1191552)
Andy Virus (MM1003222)
RoxyRox (MM1794094)
Ambrosia Novella* (MM167937)
Alison B* (MM2268630)
Darby Meredith* (MM2294647)
Sweet Romance (MM75734)
Karina Brow (MM1776929)
I Am Sunshine (MM2174480)
Loryn Elixyr* (MM2367996)
Sean Ryan* (MM2364489)
Icyangel (MM1255117)
Lia Giliberty (MM2228075)
Firefleye (MM479036)
Rika Therein (MM2388753)
Stephani Erin* (MM2183182)
Misty Marie (MM2163991)
Raeniel* (MM2422017)
Morgan B.* (MM2021769)
Charley S.* (MM1317820)
Tatted Amanda* (MM2714754)
FemmeFatale2U(MM2564846)
S Nia* (MM2149120)
JaiV* (MM3166476)
Shaun Tia* (MM1047004)
Katy T.* (MM11311)

Note: My "Top-12" is reserved for people with whom I've worked.