| travel itinerary |
agency represented
"muay thai in america" featured documentary cuts for the history channel
http://www.youtube.com/watch?v=rlmmgN4r2RM
http://www.youtube.com/watch?v=3qxM1pJtF_o
http://www.youtube.com/watch?v=MZ3JH4Famfg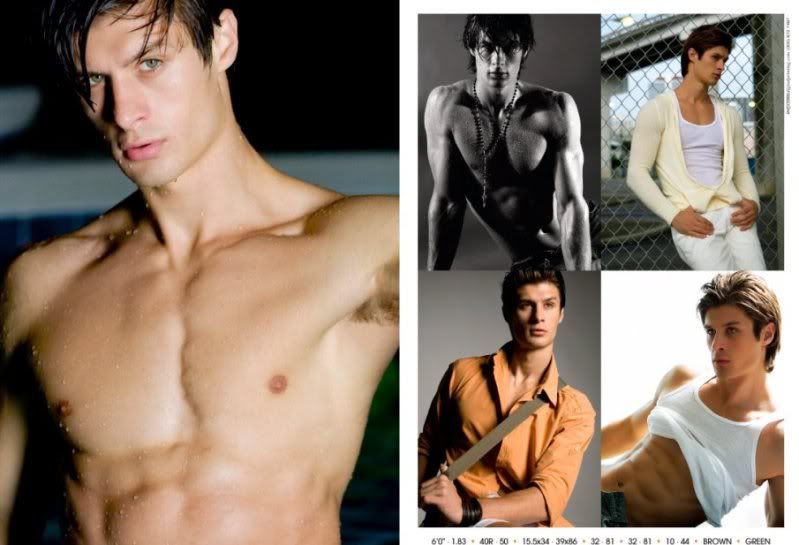 944 magazine | los angeles, february 2010
One mind, any weapon
Piotrek (Pe-yo-trehk), of Polish Góral decent, native speaker and youngest of three. Proudly born to a strong willed, independent, single mother raising three children on her own who worked four jobs to make ends meet. With English as his second language and raised in the windy urban city of Chicago, Illinois, (later residing on the West coast) he was often left choice-less and eventually comfortable to frequent re-locating and fleeing within cities of Southern California. Due to the instability of endless negative family occurring hardships while growing up to an abusive alcoholic father he found himself falling to become a perfect candidate and victim to the streets, carrying future delinquency at his disposal. With this stored as strength and self realization, he searched within the Martial Arts for acceptance as a way of disciplining himself.
Destined and exposed as an adolescent to the various and vast martial art disciplines alongside several mentors, he found personal and spiritual excellence through martial arts, which he describes today as *the first awakening of my soul*. The rest, as he puts it, *was a series of fateful events*. Finding his calling and passion he later was blessed to train under the linage of the late Bruce Lee. Training and receiving instructorship directly in Jeet Kune Do Concepts and teachings from the disciples and close friends of Bruce Lee (Dan Inosanto and Jerry Poteet). Today in the Martial Arts, he is seen as a teacher, coach and a competitive fighter, nevertheless always a humble student and passionate in enriching his following.
Limitless through his journeys, Piotrek is continually researching, developing, absorbing what is useful, rejecting what is useless and adding specifically his own experiences to his craft. Having an interest in film and cinema he first appeared onscreen doubling for independent films, later stunt doubling and fight choreographing for David Carradine of Kung Fu (1972-74), Kill Bill (2003-04). Perceived by his peers as an old soul and a true nomad while considering travel as his second addiction , he found an appreciation towards the artistic creativity within the eclectic world of fashion. Cultivating his dream to travel he was often encouraged to model and act, yet always ignoring this possibility he was later scouted. Capitalizing on this opportunity while in his youth he took the years of advice into consideration and started to model and act.
As an aspiring martial artist, model, stunt performer and actor Piotrek continues to use his gifts as a vehicle in means of future exploration and to fulfill his destiny in the martial arts with aspirations in opening an academy of his own. He dreams and will continue to strive to one day offer his teachings to people of all walks of life, especially less fortunate children who can be saved from falling victim to the streets by positive reinforcement and to offer them a chance when others have not. Piotrek thanks all of whom helped him and those who do along his journeys.
Rest forever in peace David Carradine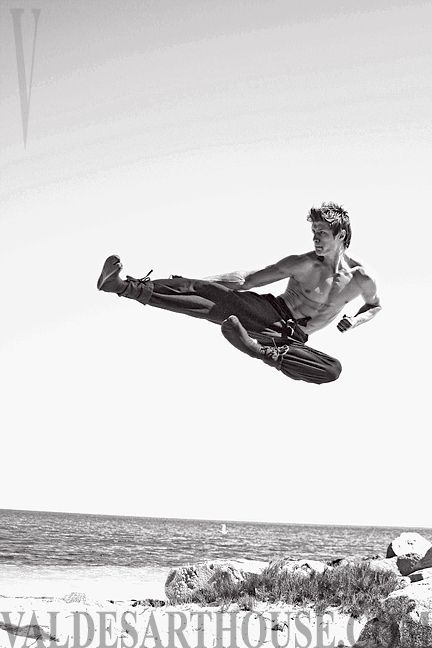 They say you only live once.. if you live like me, once is plenty. I train..therefore I am -Piotrek-
*(This motion capture is licensed material via the History Channel, featuring a documentary on the art of Muay Thai "Thai Boxing".)