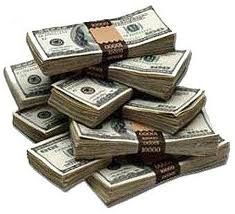 Welcome to Blind 7 Photography and design studio, home of world renowned conceptual and Dark Glamour portrait artist Abe Robinson, and a 3000 square foot loft style studio in downtown Cleveland.


Blind 7 Photography offers services including but not limited to conceptual portraiture, fine art creation, commercial and editorial photography, live events including concert, wedding and public/private events and private or group instruction.

Blind 7 Photography takes great pride in treating each client as a person not just a number. There is no assembly line portrait studio here, each shoot is a carefully planned creative work of art you will be proud to print, publish, or hang in your home.

With 16 years in the business Blind 7 also hosts a variety of events throughout the year, including photo-walks, workshops and private or group instruction.

B7P also has studio space for rent and can be a great tool for traveling artists. The space can be rented in ½ day or full day increments. Take a look at our Studio rental section for rental information

Call 440-342-6674 to set up your consultation now

"What high fashion should be" – Nocturne magazine
"A new vision of photography" – Wasted productions
"The god father of dark glamour" – Gloom magazine
"I could not stop looking" – wind up records
"Colorful silence" – the fall of science
"Horrifying yet so beautiful" – vyne entertainment
"A Volcano of Visual Excitement!" – herblish
"Every shot is a masterpiece" – Life on pause photography

By: Jill Liebisch MM#1094448
"Blind 7 prides itself on brilliantly fashioning each individual image, and treating each, as a unique piece of art. No two snowflakes are the same, as are no two Blind 7 pieces. I have never received such a wide range of images from a singular shoot. I am glad to say that I have had the chance to work with such creative individuals, and I would highly recommend them to anyone to who values amazing alternative imagery."

By: Anastassia Bear -Mayhem #1174571
As always, you were more than a pleasure to work with, and I absolutely love the photos we got together (What else is new?) Ladies and gentlemen, or non-gender defined persons, if you are considering hiring Blind7 for your photo project... Don't think over it anymore. DO IT. YOU WILL THANK ME LATER.
Credits

Blind Juliet #1145186
Scarlite Marie #1925188
Brandy CoCo #2311263
Mandie Sometimes #871184
Miss Raquel #382441
Scratched Lens #95290
Johnny Martini #1762368
Leah Cherese #1267589
jackie the gypsy #322138
Jamie Mayhem #1320480
Hill #1392584
MKT #1078271
italo k #1989627
LifeOnPause #1628387
samantha martini #79974
Bella Sin #71863
JocelynMarie #360000
Jill #1094448
Roo #2191140
Alkemie Jane #670330
Andy Virus #1003222
Nicolette #1057386
Hex Hypoxia #749533
Deanna Deadly #377063
Evils Finest #540560
RedRum_Collaboration #226008
Alexandra Fische #1048355
Freshie Juice #1444257
Smurfasaur #523648
AcidChild #2309031




Publications

Petite Alternative
Tattoo Lifestyle
Giuseppina Magazine
fIXE Magazine
thInk
Nocturn
Plaindealer
Scene Magazine
Revolver
News herald
92.3 KROCK
Guitar world
Guitar center
Gutter
Crush drums
zildjian.com
Zivity.com
Unknownphotographer.net
blackrapidTV
MTV
FUSE
Ect.......

Lists
Friends
Blind 7 Photography has
4076
friends.