This is your photographer
http://facebook.com/chrisstring
If you would like to work with me or book me for events or travel, please email me:
info@chrisstring.com
Alyssa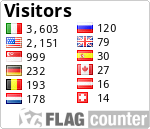 Who I am:
I am Christopher String: motorcycle enthusiast, unapologetic geek, and professional photographer
What I'm looking for:
A challenge. Something that pushes both the model and the photographer to do something new and innovative, to leave the viewer gasping for breath.
What I've done
I am the director of Photography for Tommi Lifestyle
I've tested models for:
-DKNY, Lacoste, Ben Sherman
Been on:
-Real Housewives of New Jersey
-Cover of W25 Magazine
Traveled around the country and the world to work with amazing people
What I can do:
-Style
-Makeup
-Hair
-and of course photograph
What I don't do:
-Sleep with models
-Tasteless / trashy photos
-Boring photography
What I'm about:
The talent is here and if you're looking to work with someone who cares about the people they work with you've come to the right place. I HIGHLY encourage you to talk to any of the other models that I've worked with before and ask them how much fun they have working with me.
Professionalism is very important to me
as how you conduct yourself and behave with others speak strongly of your personality. When people work with me and I work with them, I expect them to be comfortable and relaxed during the shoot. This can only accomplished with a
friendly
demeanor, a
helpful
attitude, and a
desire
to make something
out of the ordinary
.
Talk to me and we can make something different, unique, and breath-taking!
INTERESTED IN A PHOTOSHOOT?
======================
A shoot entails:
* 3 to 4 hours of shooting
* Multiple outfit changes
* 5 - 6 professionally retouched photos
Every shoot must have hair and makeup done
you are welcome to bring your own makeup artist or use one of mine for an additional fee.
Escorts:
There is a certain standard of excellence in regards to behaviour during a shoot. I have never once come close to having an issue with an escort during a session and I do not anticipate this changing ever. I expect all parties involved to conduct themselves in a manner that fosters open communication and mutual respect. If you feel more comfortable with your friend along, bring your girlfriends along, but please, don't ask me to shoot lingerie or 18+ style work and bring an overprotective boyfriend with you -- there just seems to be a conflict of interest there
***USAGE OF PHOTOS***
Photos may be used for personal portfolios or sent out to agencies, commercial usage of photos must be discussed and must be approved by myself
Please inquire about rates for a photoshoot
Testing is considered for publication / agency work
I shoot many different styles including: High Fashion / Editorial, lifestyle, glamour, headshots, nudes (tasteful), as well as working with models to create and develop portfolios.
Don't hesitate to contact me, it's the best decision you'll make
Christopher String
Director of Photography, Tommi Lifestyle
SOMW /Xist Talent
www.chrisstring.com