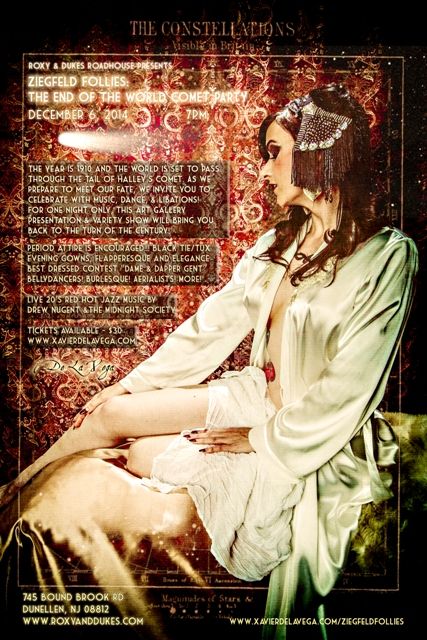 Roxy & Dukes Roadhouse is proud to present the return of De La Vega Photography's art gallery tribute to the dancing girls of the Ziegfeld Follies. Join us as we throw a 1920's era rooftop comet party to end all parties! Drawing upon the marvels from all over the world, the stage will be graced by beauty and talents! For this night only, Roxy's will become The Eternal Garden, and you will certainly not wish to miss this.
December 6th, 2014 - Ziegfeld Follies: The End of the World Comet Party!!!
Bellydancers! Burlesque Performers! Silk Aerialists! The 20's music of Drew Nugent & The Midnight Society! Black tie & tux/evening gown event! Best dressed contest!
7pm - Roxy & Dukes Roadhouse Tickets - $30
www.xavierdelavega.com/ZiegfeldFollies
*****************************************************
Memento Viveré
*****************************************************
"Every portrait that is painted with feeling is a portrait of the artist, not of the sitter." - Oscar Wilde (1854 - 1900)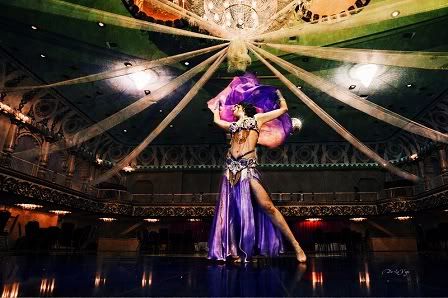 Photography is the expression of the vision in the minds eye, and for me, an infinitesimal expression of just one billionth of who I am. I love it, dream about it, and see pictures and feelings floating through my heart and thoughts.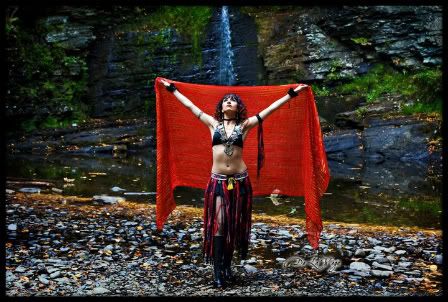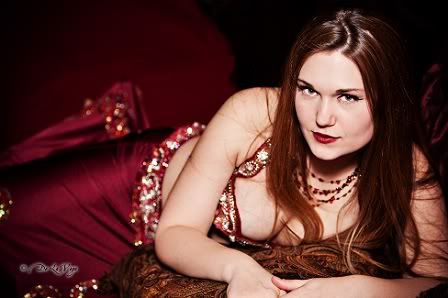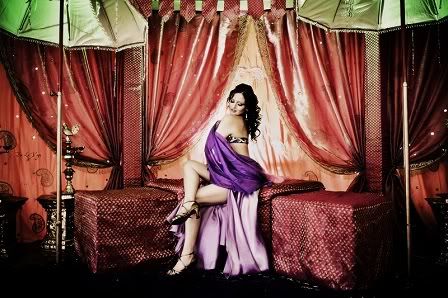 My specialty is outdoor shoots for adding a dynamic element to any model, dancer, or subject. I do indoor stuff as well. We can find a locale (indoor or outdoor), schedule a date, and shoot! I have assistants and a make-up artist on hand as well. My rates are for the session, (anywhere from 2-5hrs) - message me for rates. I pretty much just book the day for the shoot, and I'm all yours for that time.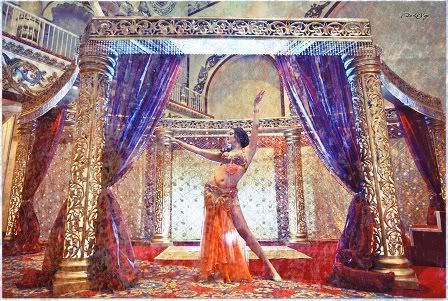 "I saw the angel in the marble and carved until I set him free."
Michelangelo
I work with models and dancers for dance, glamour, pinup, retro and portfolio-geared projects. I work on an outrageously reasonable fee premise, unless we both cooperatively agree the photos will add to both of our portfolios.
Your pics are uploaded to a Personal Proofing Page on my website -
www.xavierdelavega.com
. They are yours to edit, mail, print, etc. for any personal use. My only requirement is a name/link credit if you publish online, and just a name credit if you print.