Hello... Thank you for stopping by.
***ABOUT ME***
Hi, my name is Roberta Rae.
I have been modeling for a while now & enjoying every moment of it! I pull my inspiration from the music I listen to, movies I watch. The beautiful pinup and starlet and the life I love.
I have also always been fascinated with starlets of the silver screen 40"s and 50's! I love watching old movies curled up on the sofa just as much as I love going out dancing or to local hotrod shows.
I love the rockabilly scene, I simply love to dress up in 1930's to 1950's clothing and lingerie whether it's genuine vintage or simply inspired from that era. I love the glamour and beauty of that time. I love shopping and looking for anything vintage or retro.
Shopping
Amazing women who I look to for inspiration Bernie Dexter, Audrey Hepburn, Sabina Kelley, Rita Hayworth, Marilyn Monroe and the original Bettie Page.
***I'm a professional Model available for paid jobs.***
I do TF work but on a very limited basis. It would need to benifit us both.
I specialize in Pinup, Fashion, Glamour, Retro and
Swimsuit style shoots. NO NUDITY... DONT ASK PLEASE.
I am willing to shoot other styles. Email me with your
ideas and well see what we can do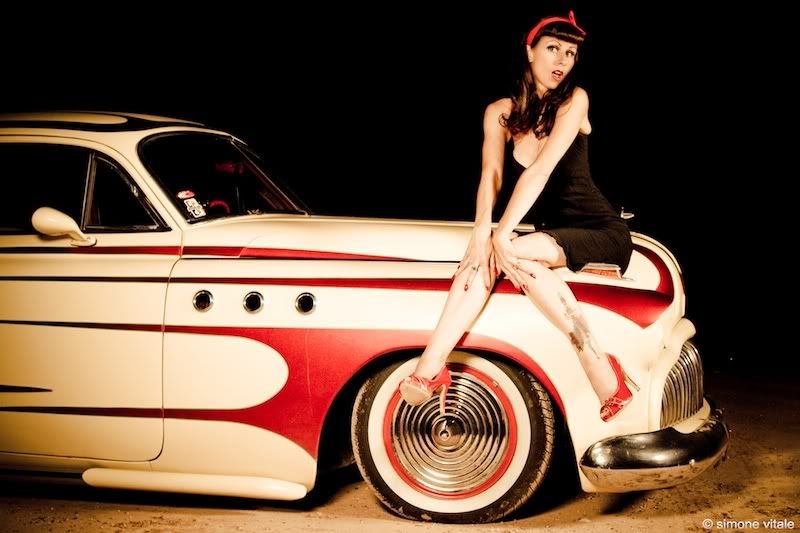 ***TO WORK WITH ME***
If you are interested in booking me for modeling or to be at an event please include the following information in your email.
What, When, Where, Hours, Rate, and a website where I can see your work.
I'm located in Phoenix, Arizona. Travel is hard for me as I am a mother and a wife.
***BEST WAYS TO CONTACT ME:***
http://robertarae.com/
http://www.myspace.com/robertarae
robertaraecom@yahoo.com
***Tattoos***
I have one on left ankle, one on my tummy
Working on half sleeve on left arm.