BIO: Lisa Marie Talavera is an American model of Peruvian descent born and raised in San Diego, California. She moved to Los Angeles at age nineteen to pursue a serious career in modeling. There she signed a 3 year contract with NEXT and still models through her mother agency Nouveau out of La Jolla, CA where she took her start at sixteen. Lisa Marie works between Los Angeles, New York and Miami. She has appeared on runways, television, internationally acclaimed art exhibits, not to mention graced the pages of countless fashion print publications including ELLE magazine. As a model she is known for her androgynous look, edgy style and penetrating depth of emotion. She devotes much of her free time to painting, drawing and writing.
self-portrait 2008
ART THERAPY/ BODY IMAGE BLOG:
For my thoughts on body image issues & eating disorders in the modeling industry + art therapy please visit my blog:
www.myinternshipwithanarttherapist.blogspot.com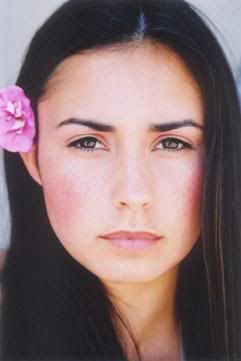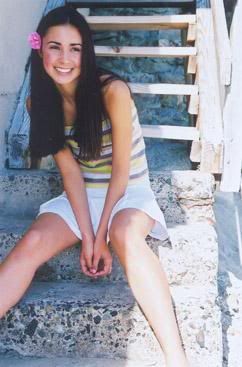 First photoshoot taken of Lisa Marie Talavera at age 16. Photos by Beth Studenberg.
NEVER FORGET THAT BEING HEALTHY IS MORE IMPORTANT THAN FITTING ANY INDUSTRY STANDARD... & INNER BEAUTY IS ALWAYS MORE IMPORTANT THAN OUTER BEAUTY. when you radiate beauty from within, is when it truly shows on the exterior... always be true to yourself and always be yourself.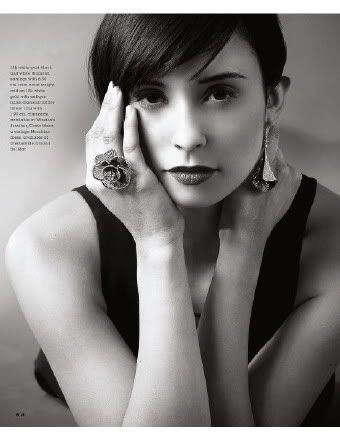 come follow me on twitter or like me on facebook!

facebook:
http://www.facebook.com/lisamarie.talavera

twitter:
http://www.twitter.com/lisamariemodel

Thank you:
to all of my fans, to all of my friends, & to all of the people who are creative, ridiculously talented & inspiring to me..
xo
Lisa Marie Talavera

Clients:
L'oreal
Matrix
Brandonology
Bumble & Bumble
Saks 5th Ave.
Paul Mitchell
Elle
Ehsani
Maxstudio
Revolve
Sexyhair
Toni & Guy
Joico
Dylan George for MTV's The Hills
Smashbox
Future Heretics
Prince Peter
Elan Sassoon
Sojourn Haircare
Coast Magazine
the list goes on...

i would like to thank the modelmayhem.com and some of my favorite photographers... they are all so talented.....

Bruce Martin
Ward LaForme Jr.
Dimitri Falk
Josue Pena
Kesler Tran
Vikram Pathak
James Jaeger
Marco Berardini
Ryan Aylsworth